HOLY SHIT. Do you know how long it's been since Otakon?
The answer is like a really long time.
Anyway, it's finally Friday and I have downtime (school school school!! Which I will make a proper post about later) and nothing to do so I decided that it's time for...
FRIDAAAAAY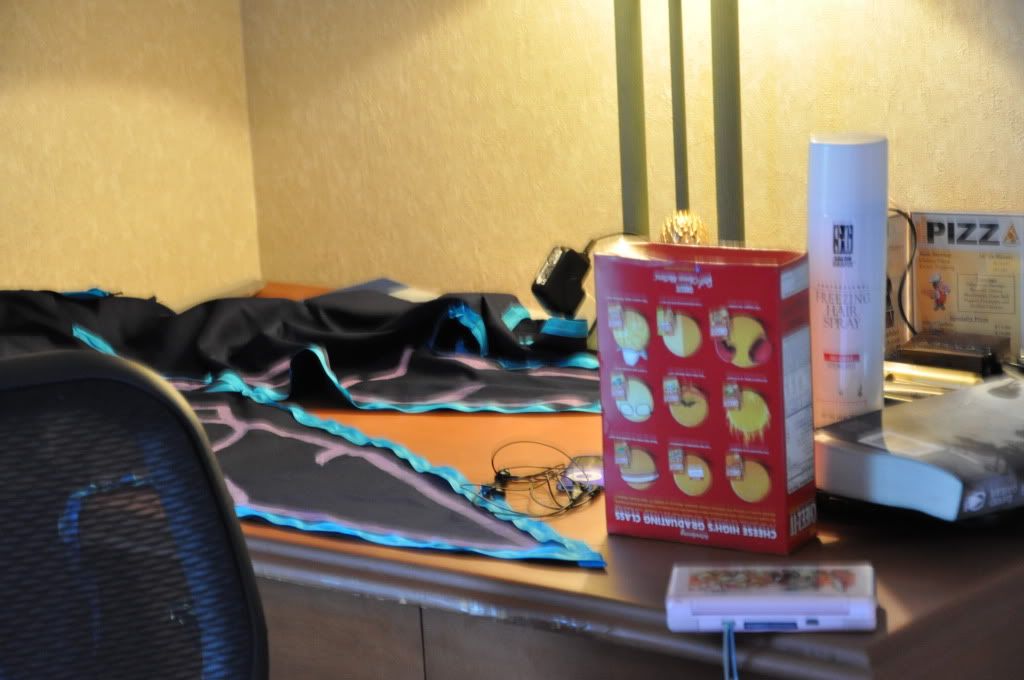 Remember how I said Jude was not finished? Yeah our room desk looked like this for a while.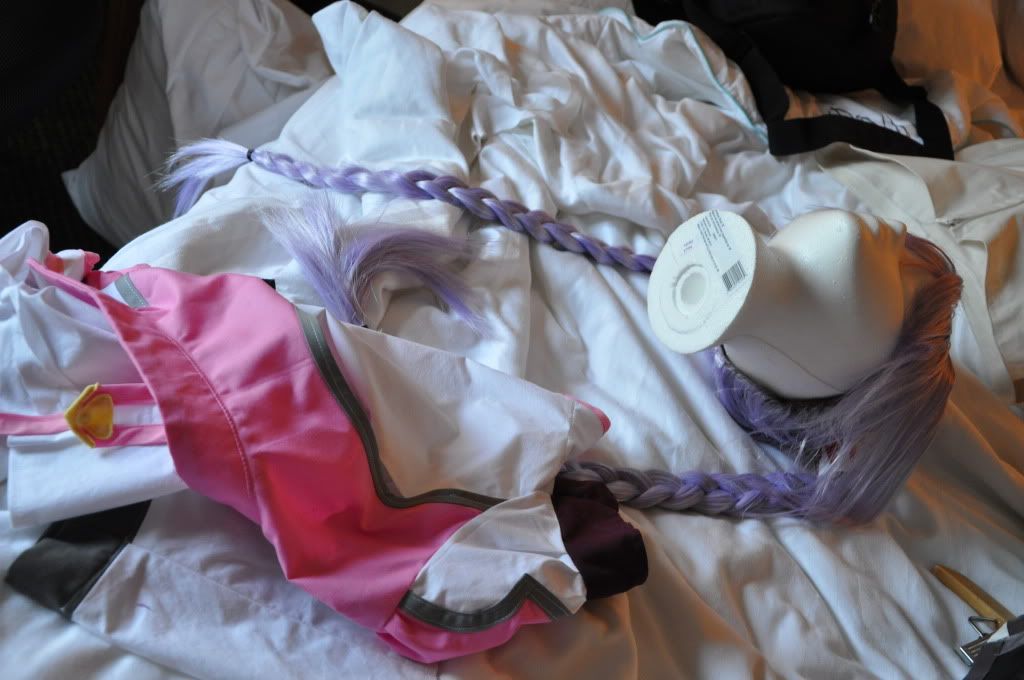 My Sophie stuff!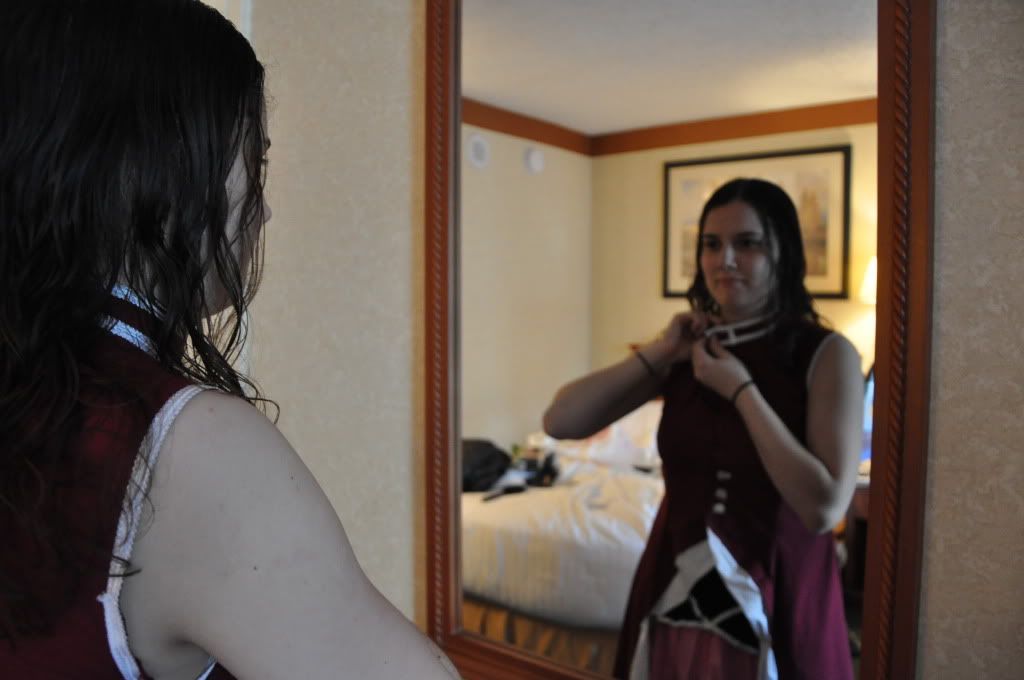 Jess!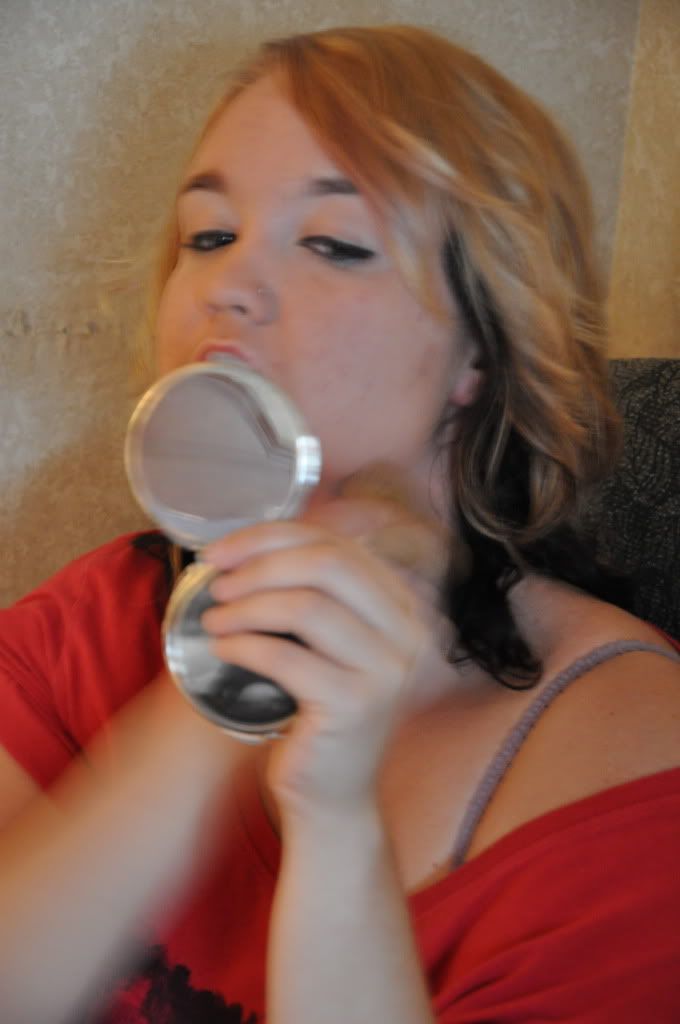 Rachel rofl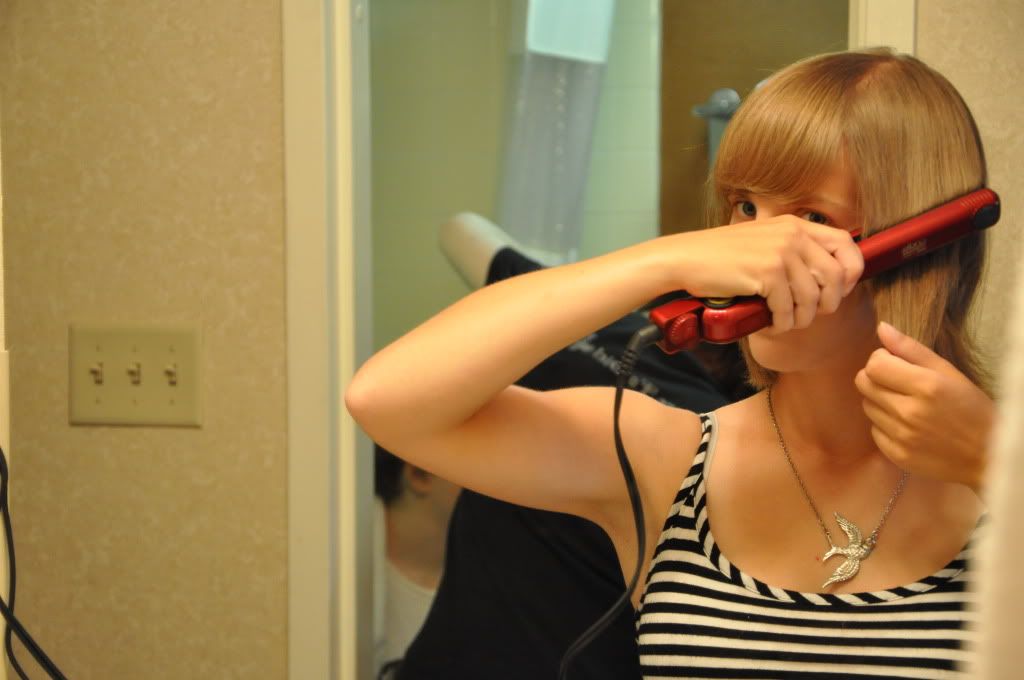 Nicoooooole :>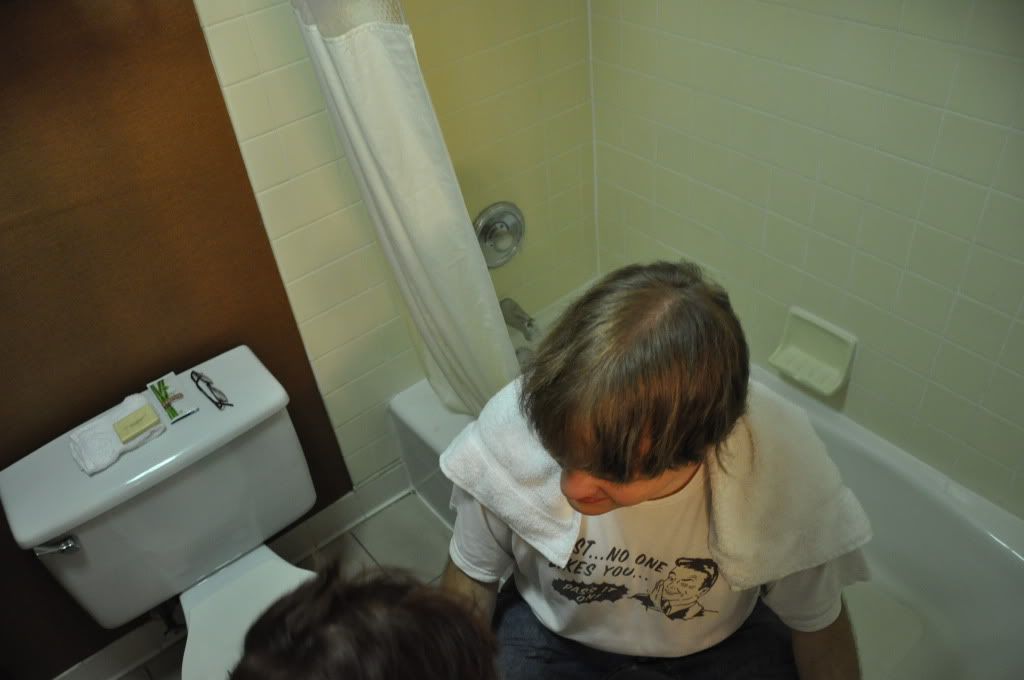 DYING
KYO
'S HAIR HAHAHA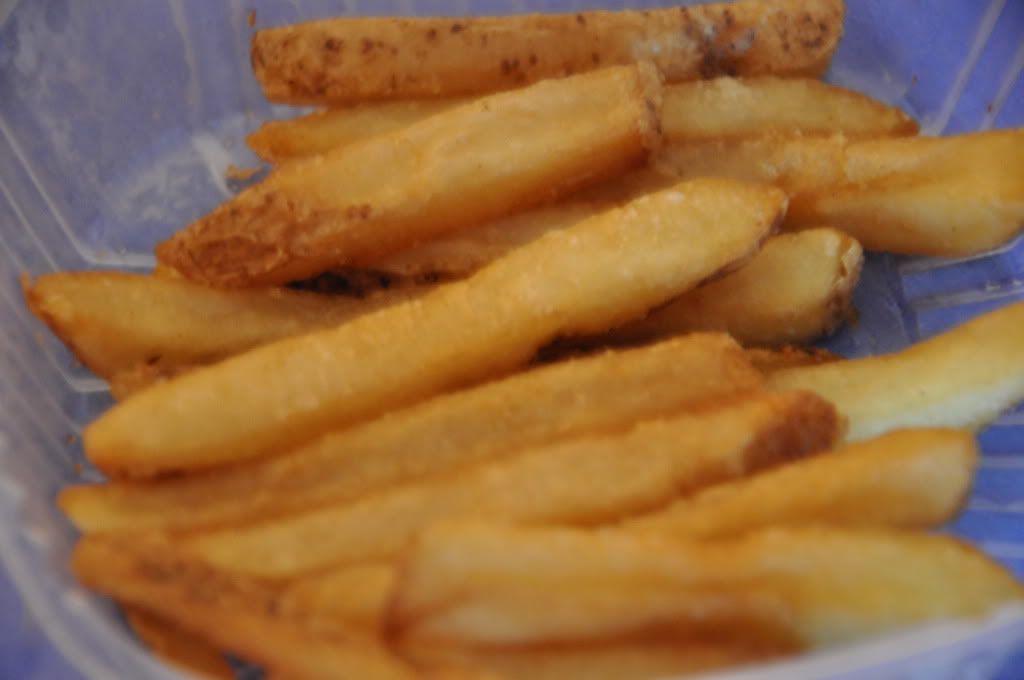 this was my breakfast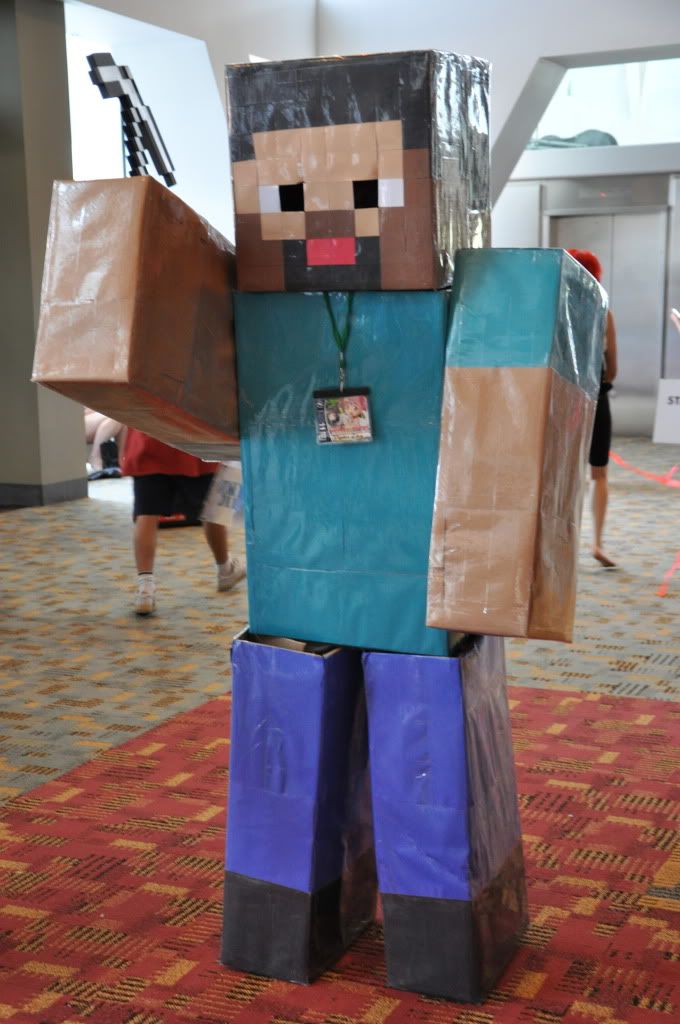 Minecraft dude for Scott.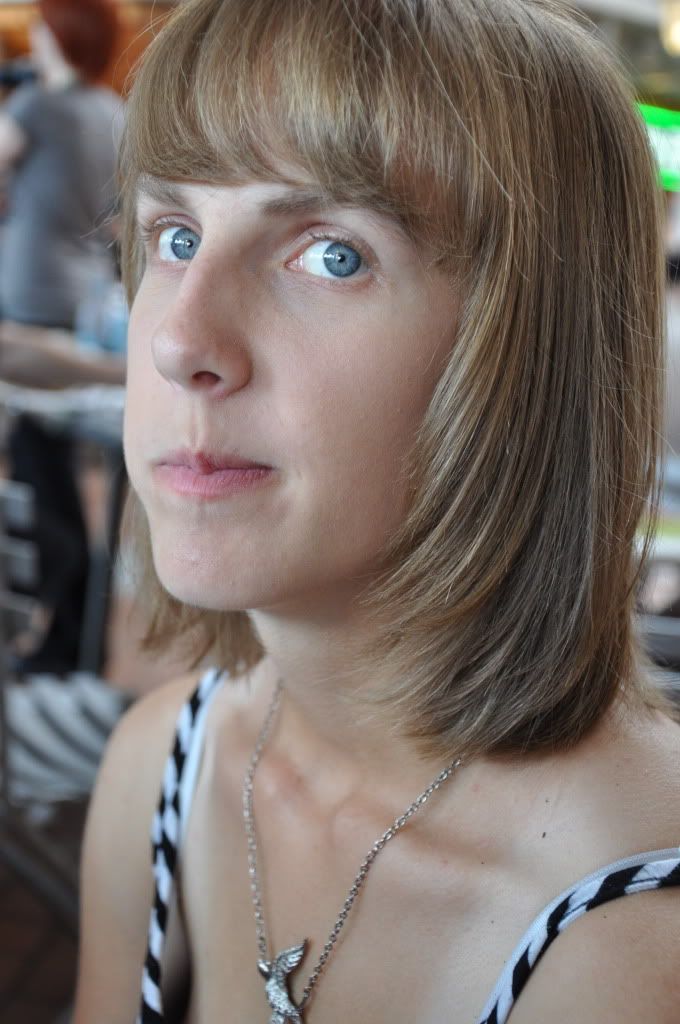 Nicole again |D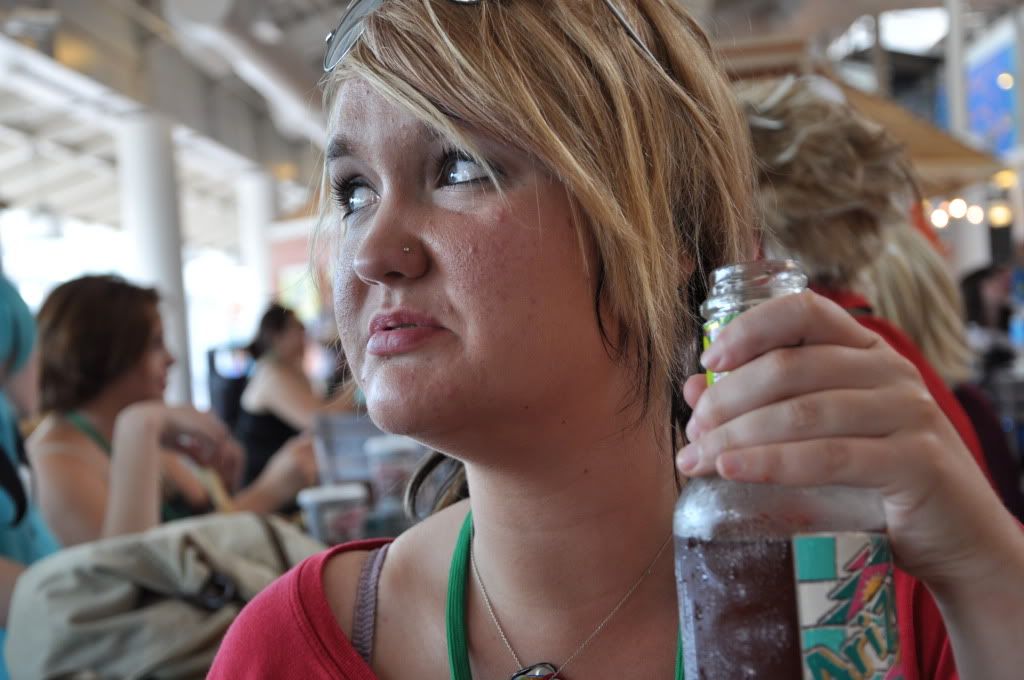 HAHAH I got Rachel saying "ship" or something. She wasn't actually disgusted.
"SON"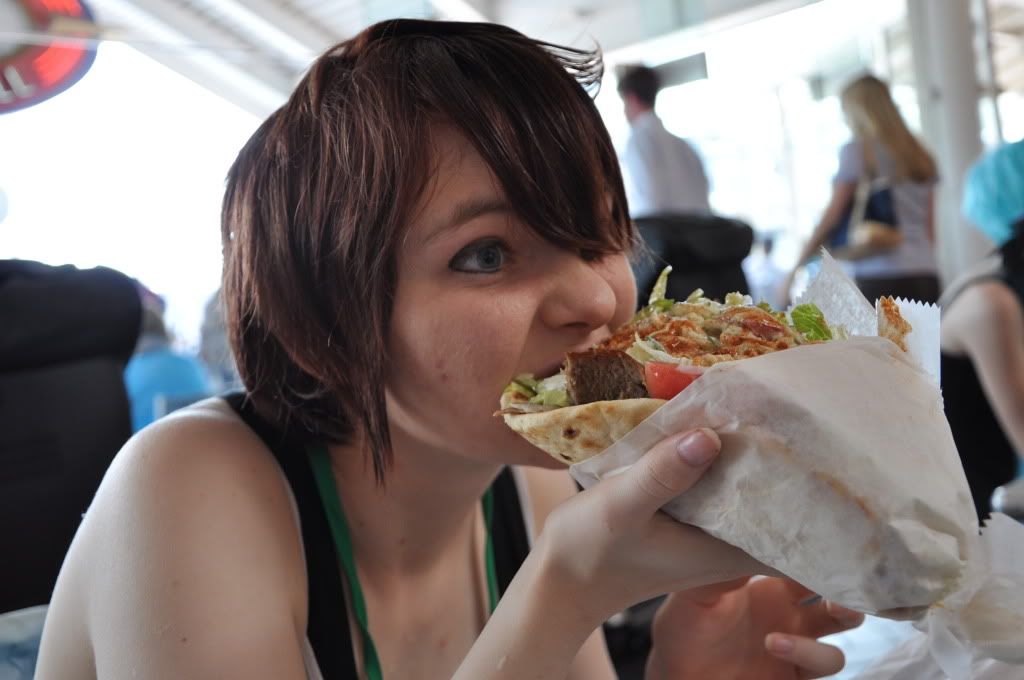 oh the many faces of Alex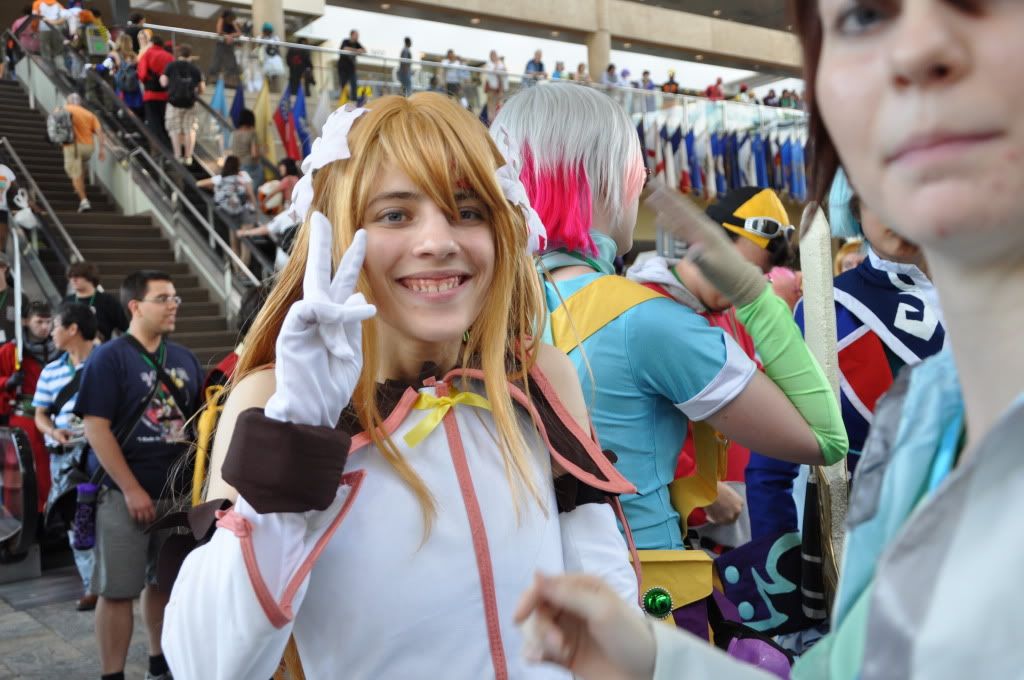 Tales shoot time! Say hi to Kim!!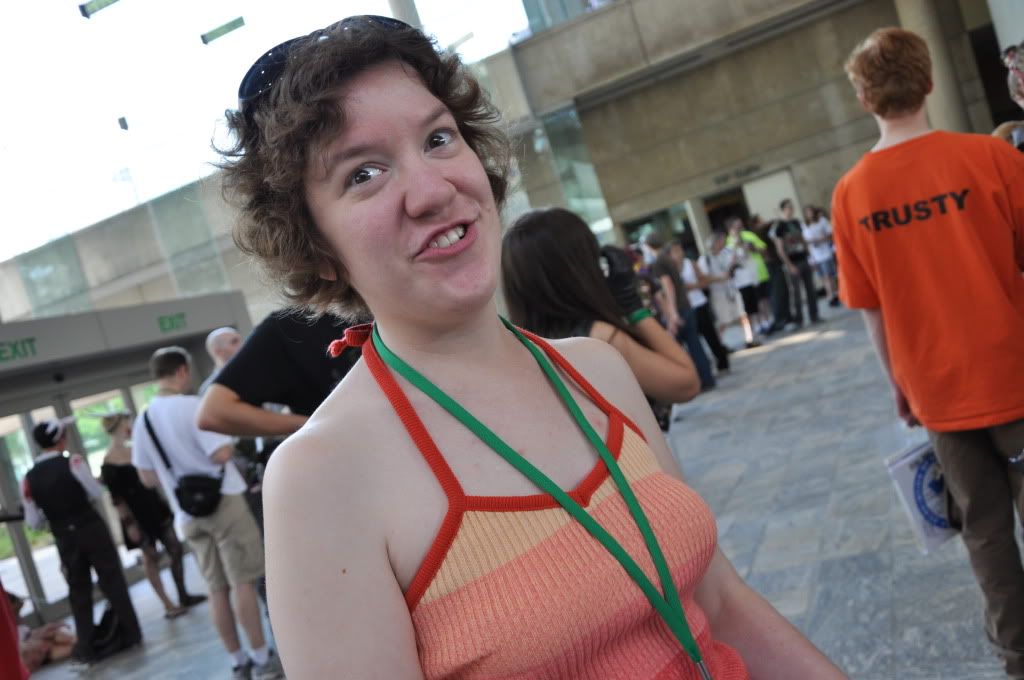 HERP DERP luna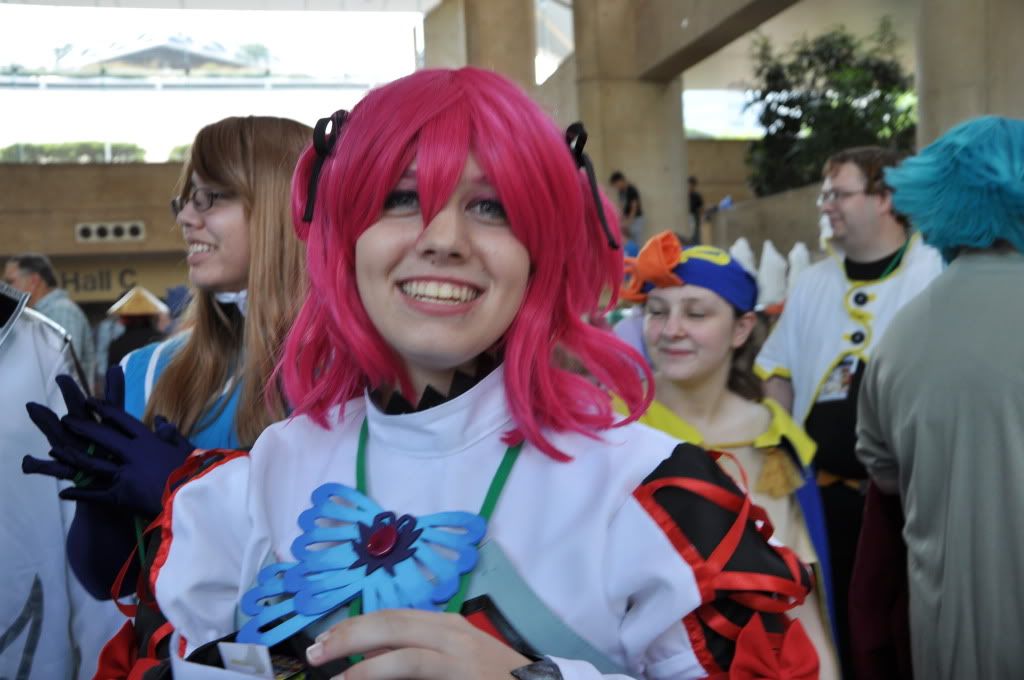 And thus begins the derp faces of Carly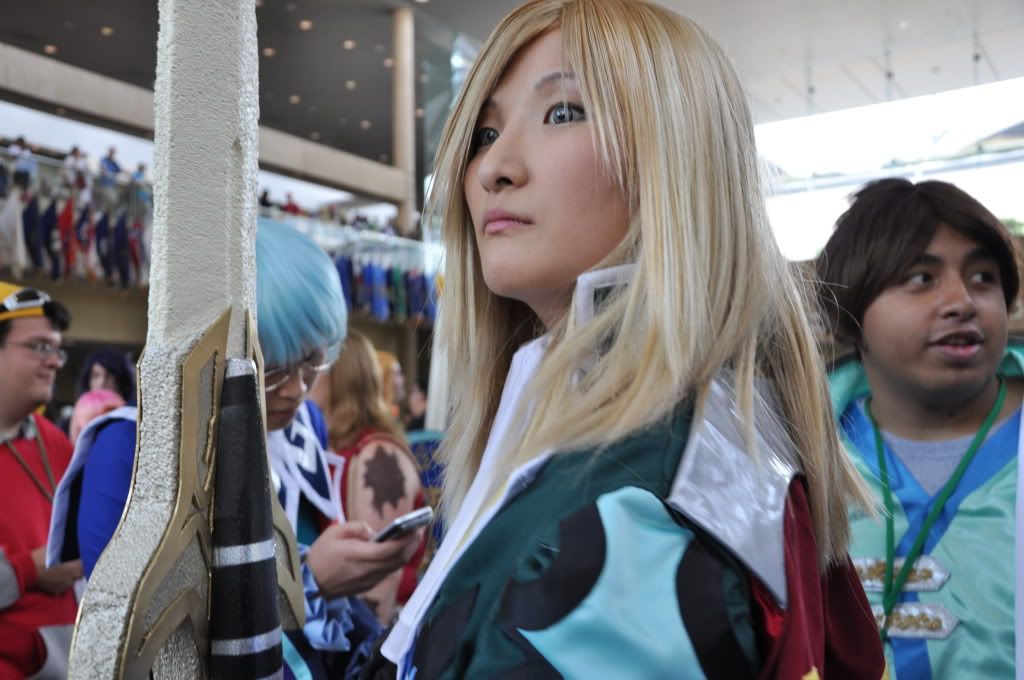 Alison 8U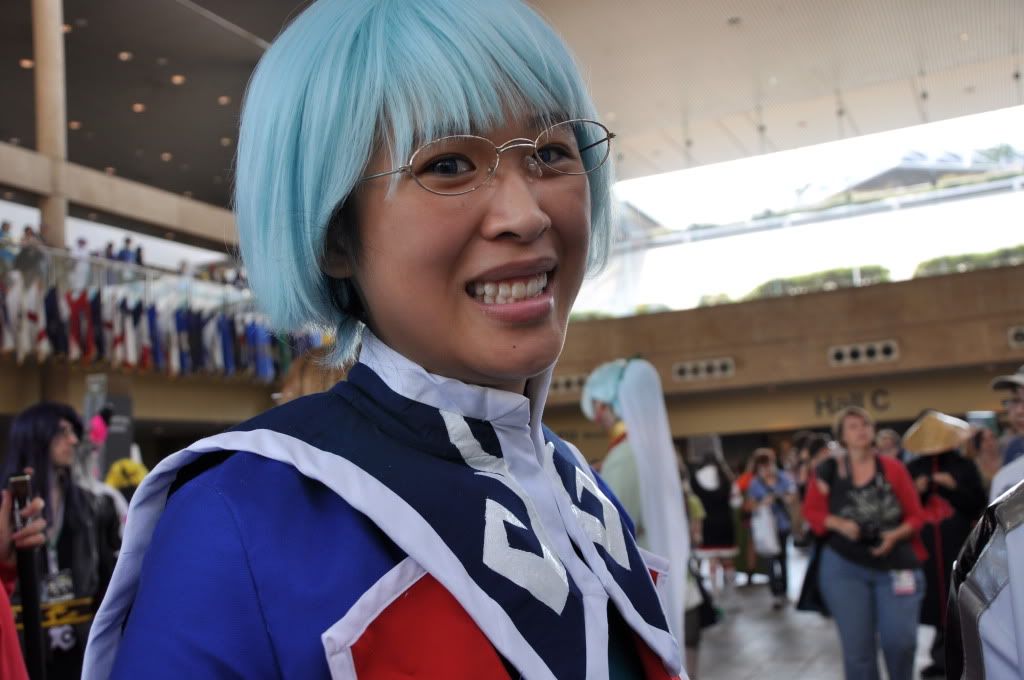 ANNIE HUBERT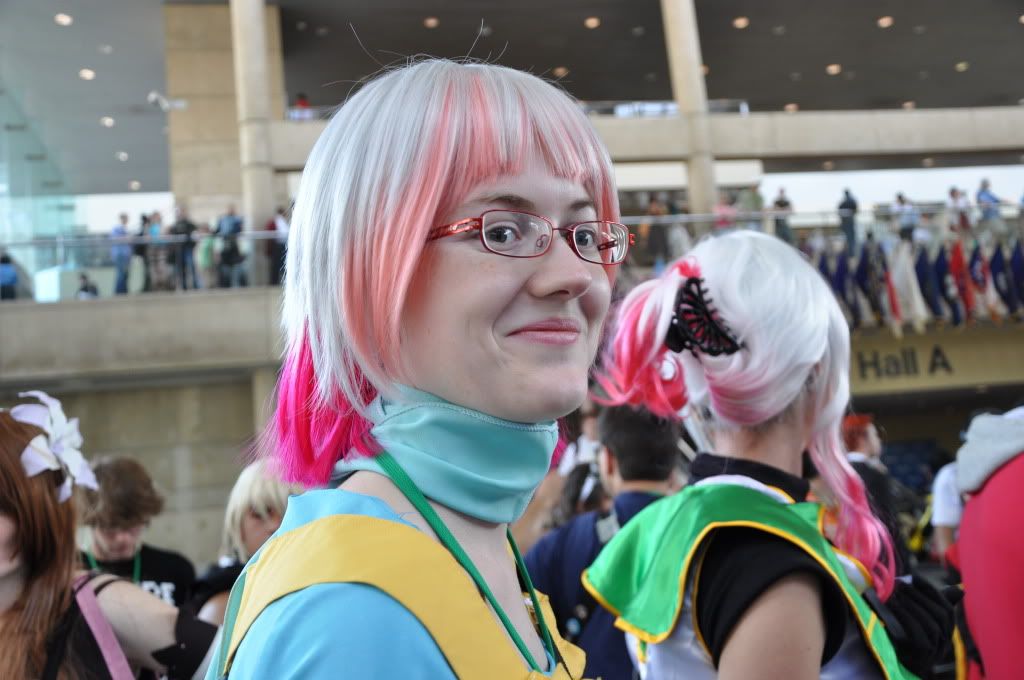 Meowzyyyy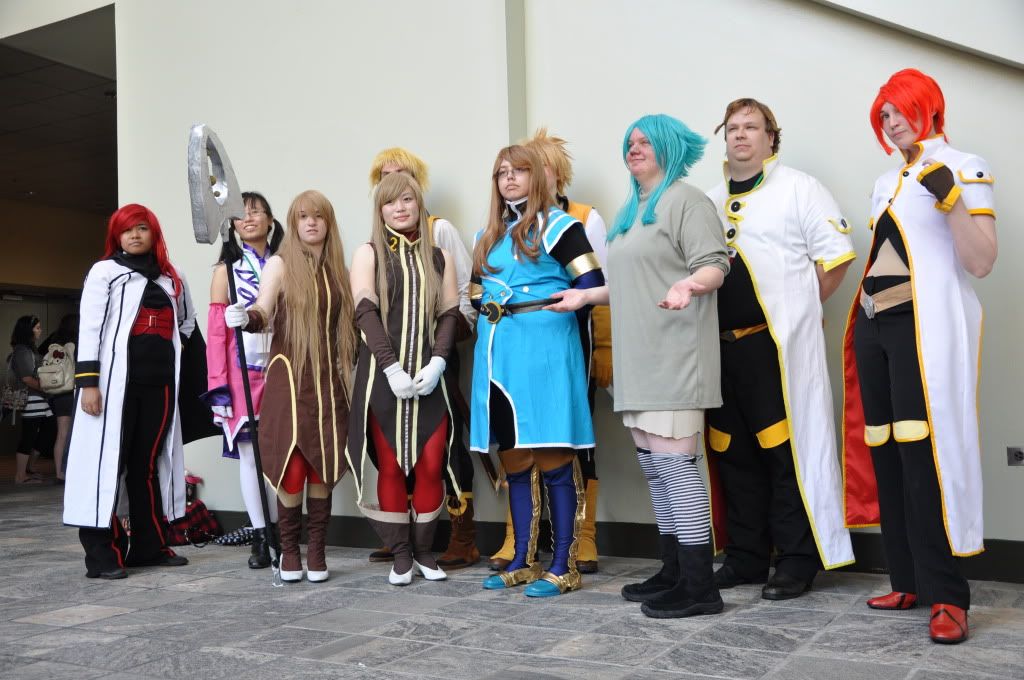 And commences the Tales shoot! Didn't get the Graces group because I couldn't take my own picture |D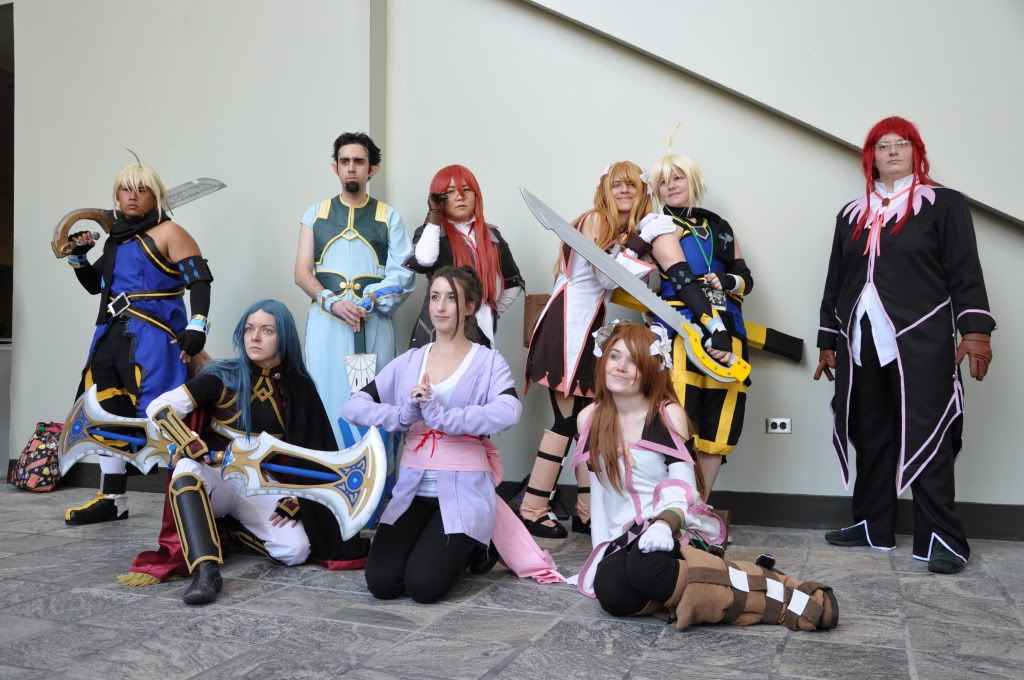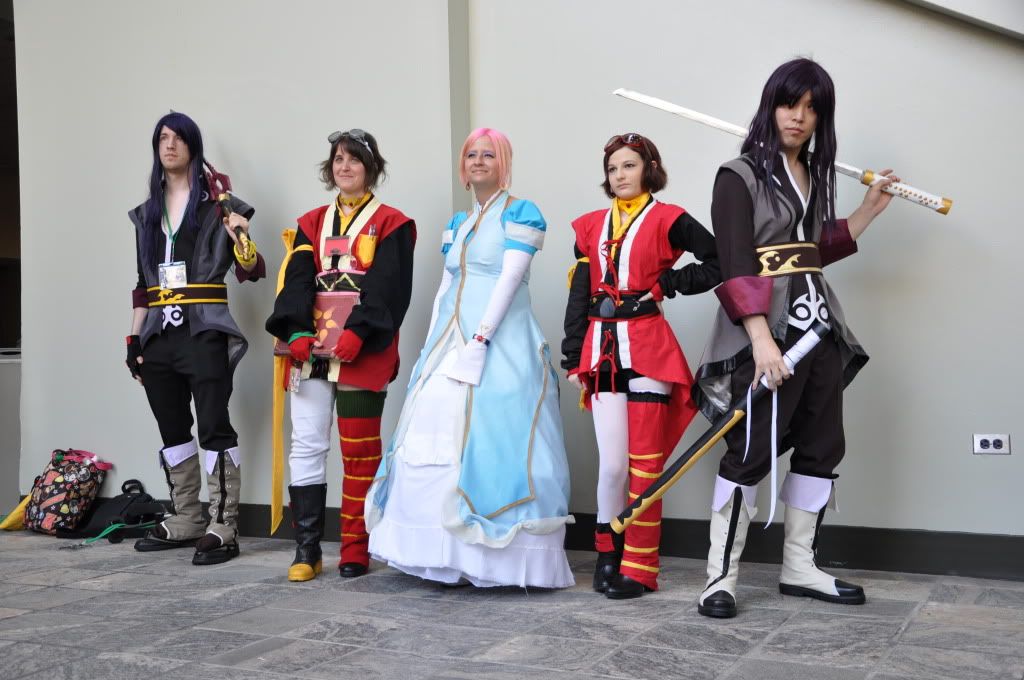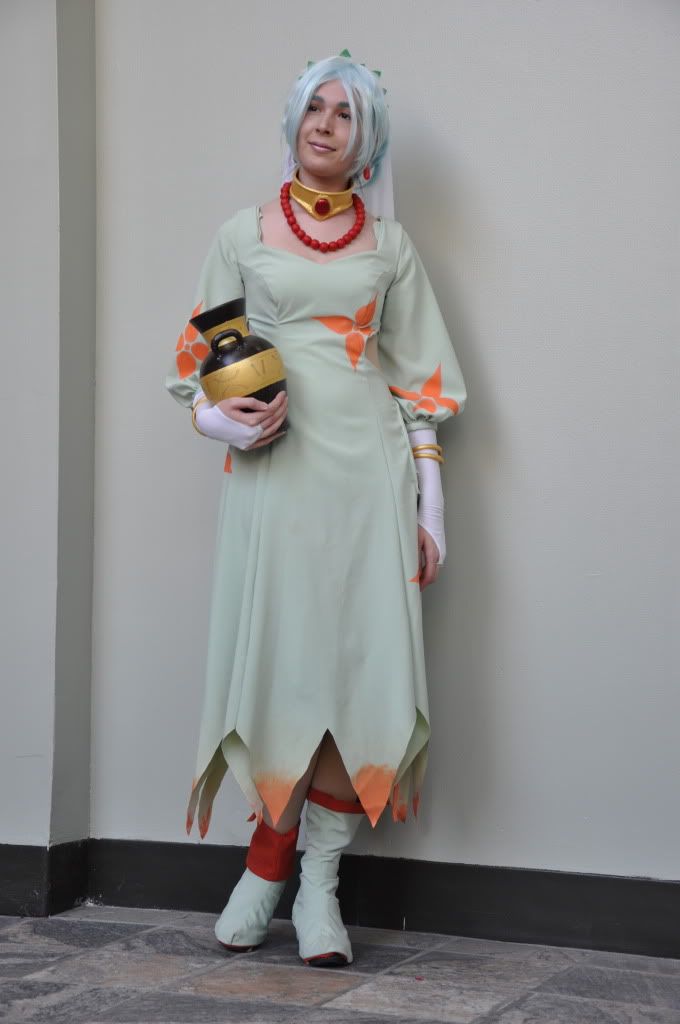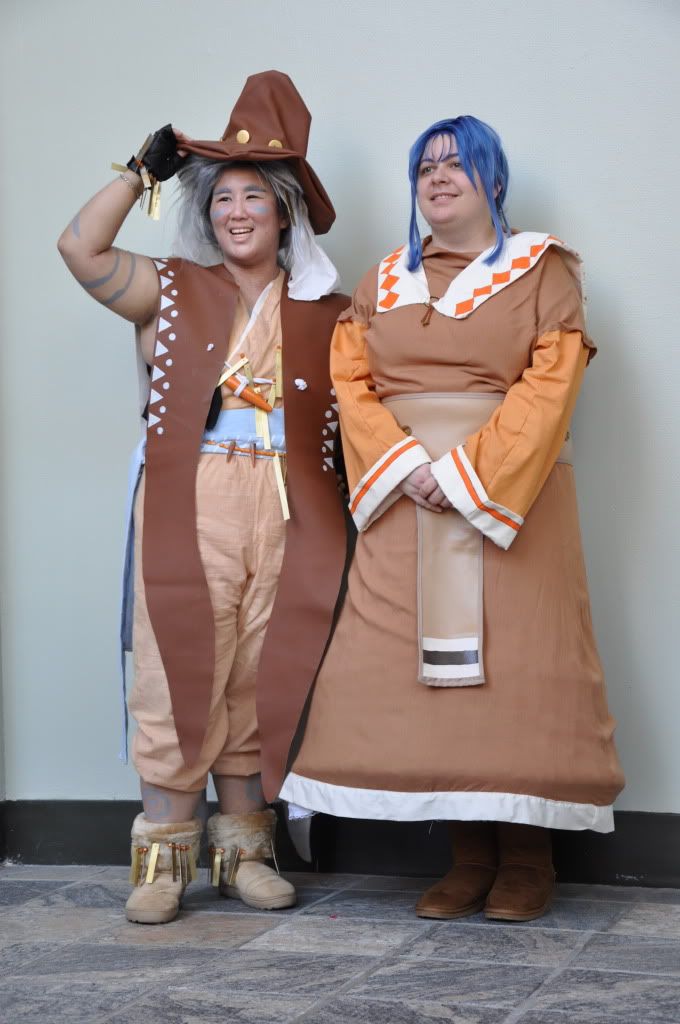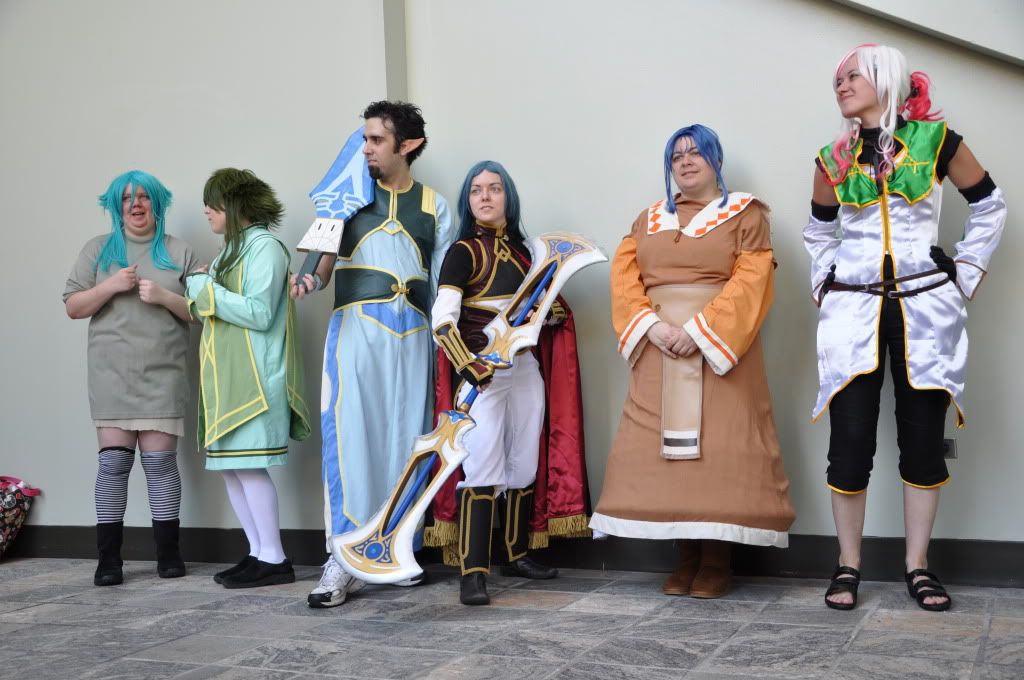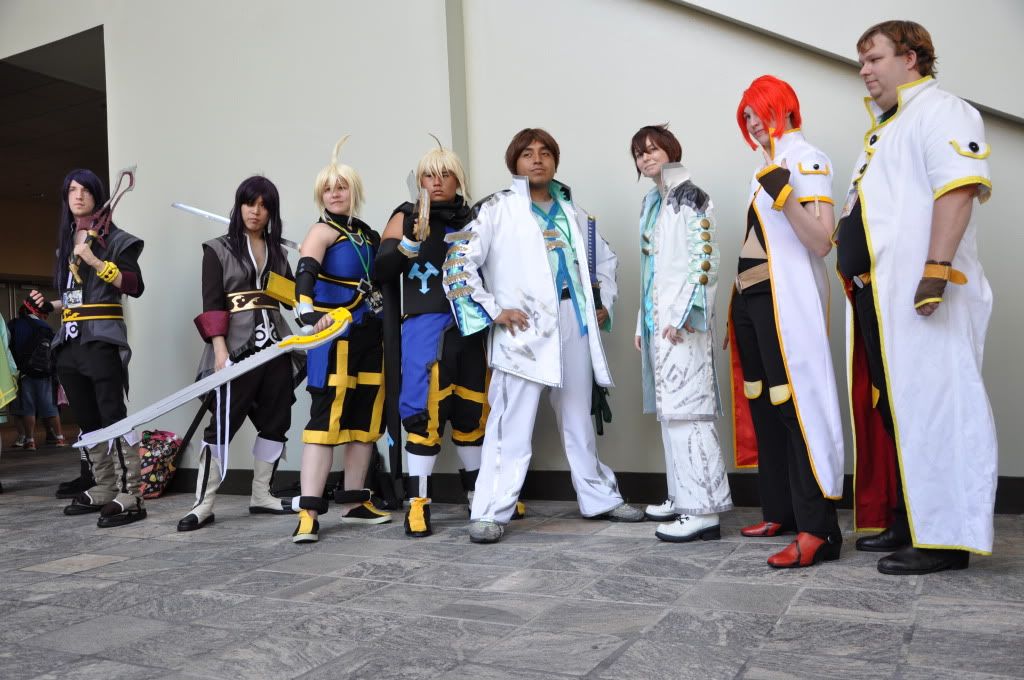 LOOK AT THAT. TWO OF EACH.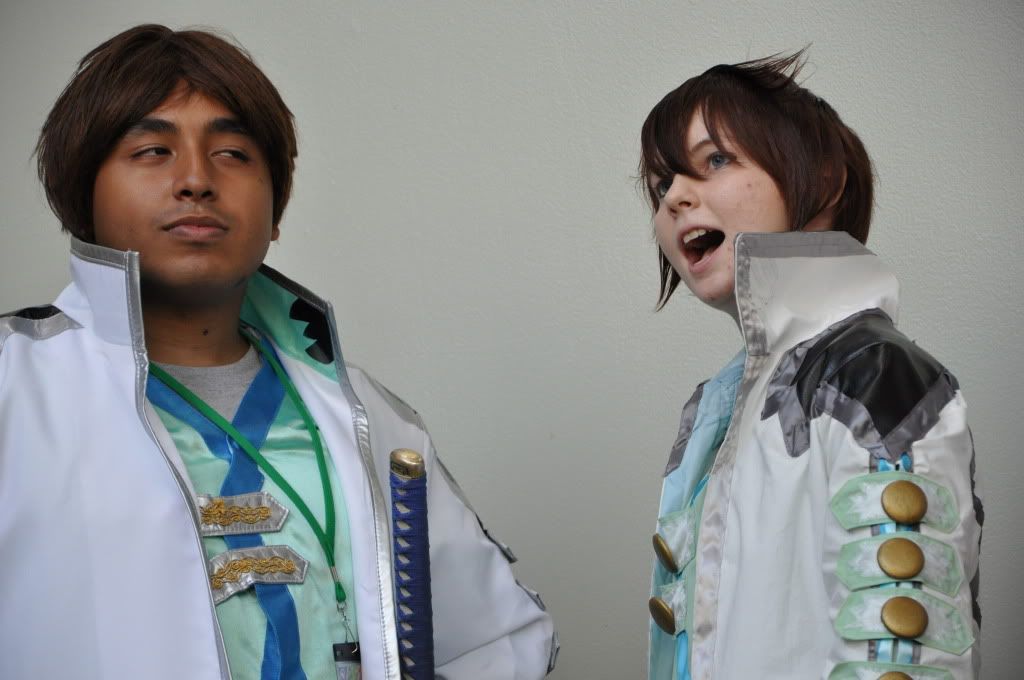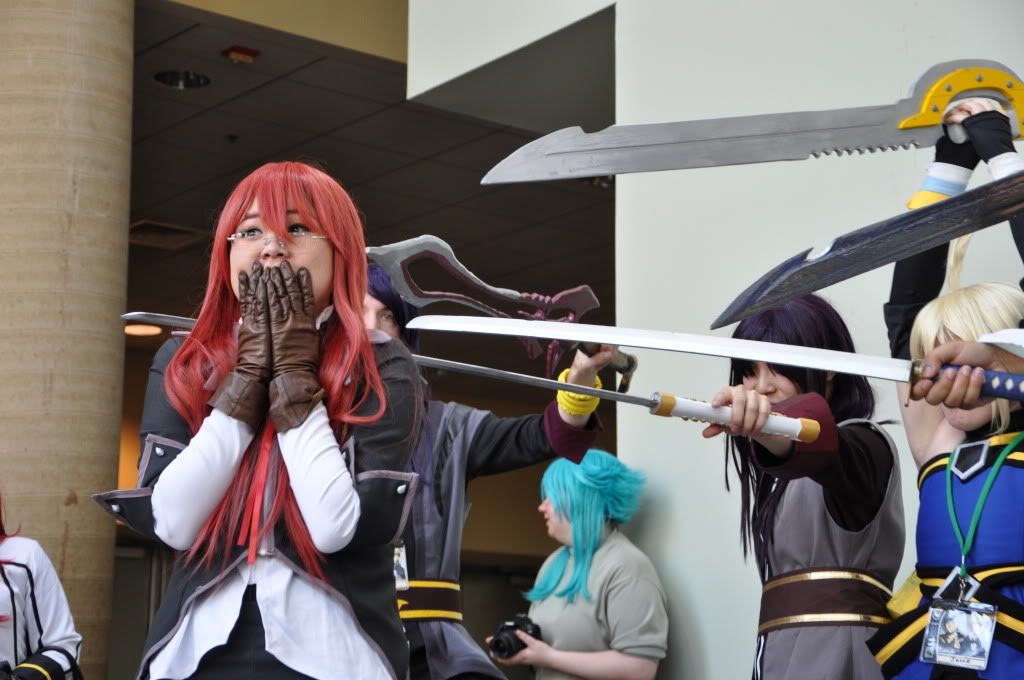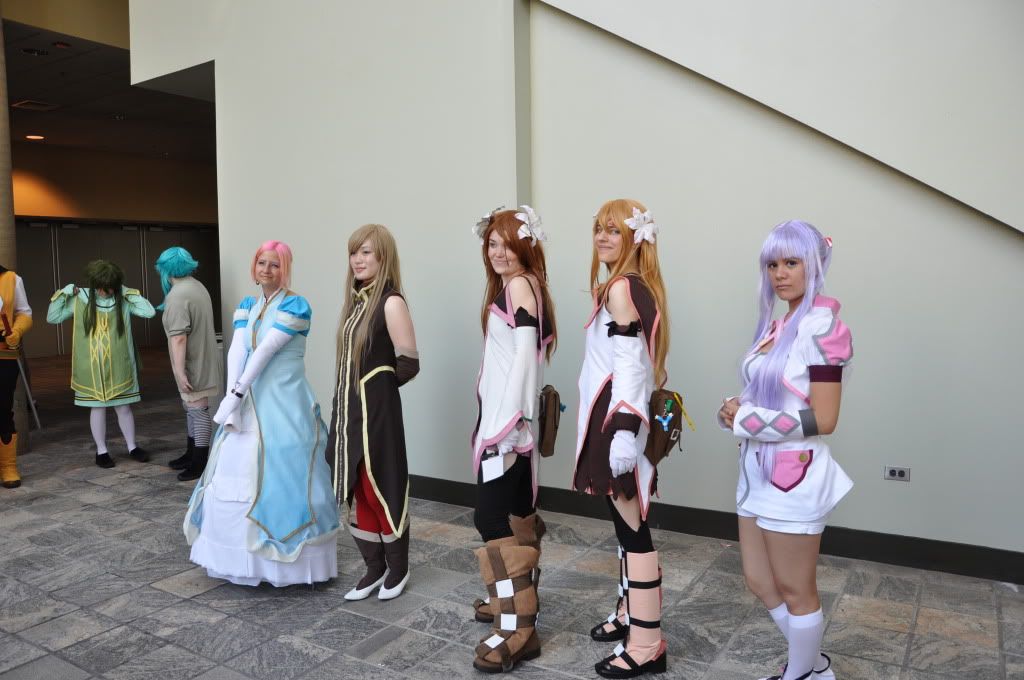 I always have a costume derp during photoshoots why didn't anyone tell me the back of my shirt was sticking out 8U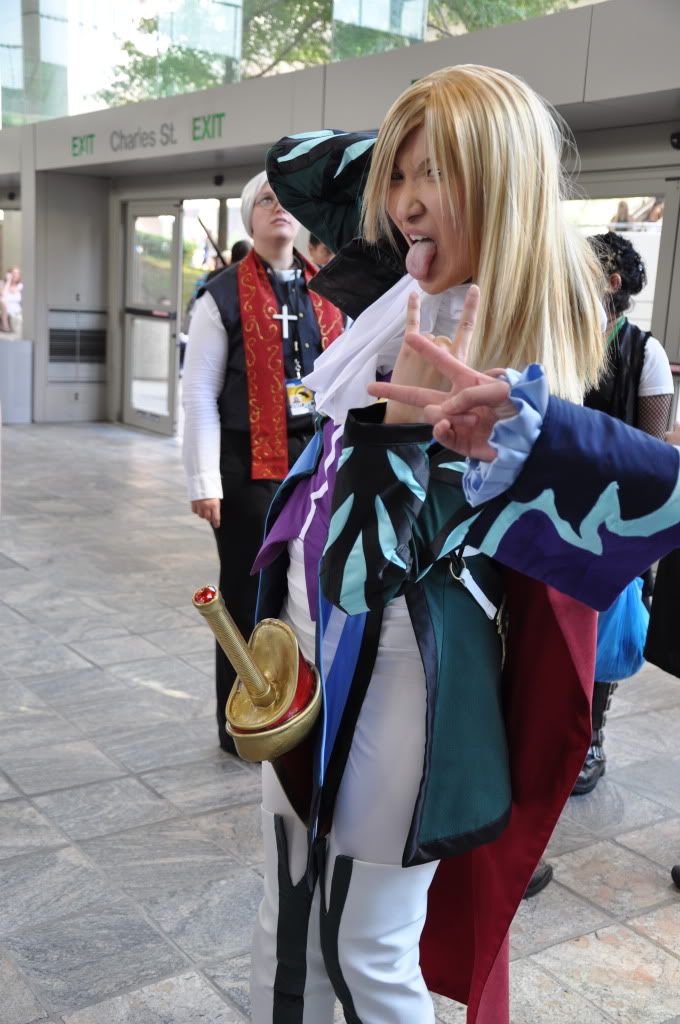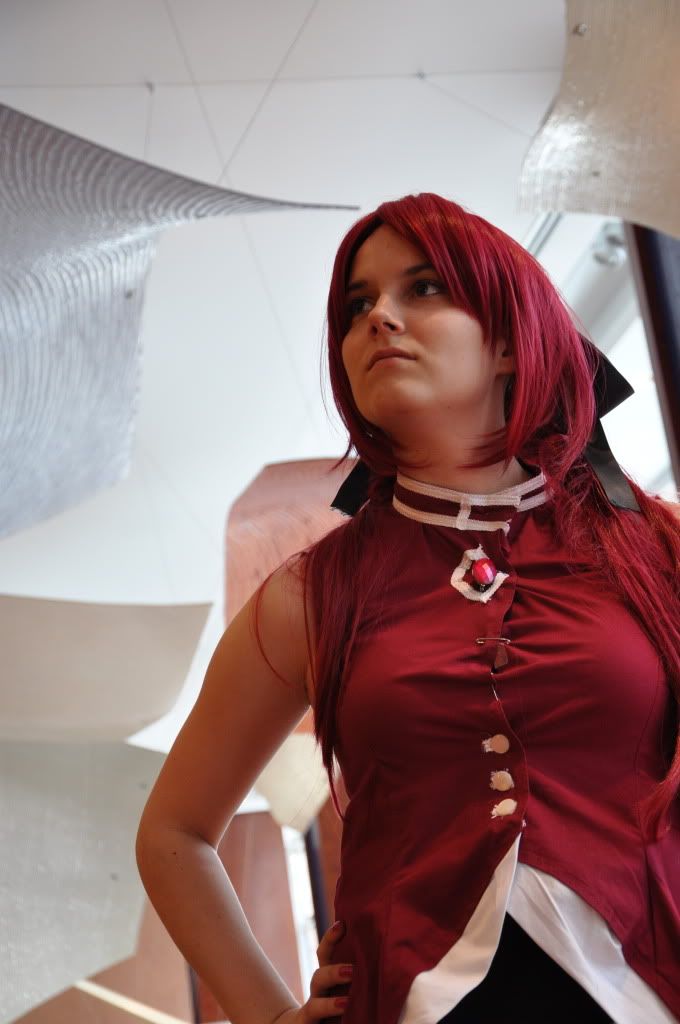 Waiting for our separate Graces shoot I took some shots of Jess!!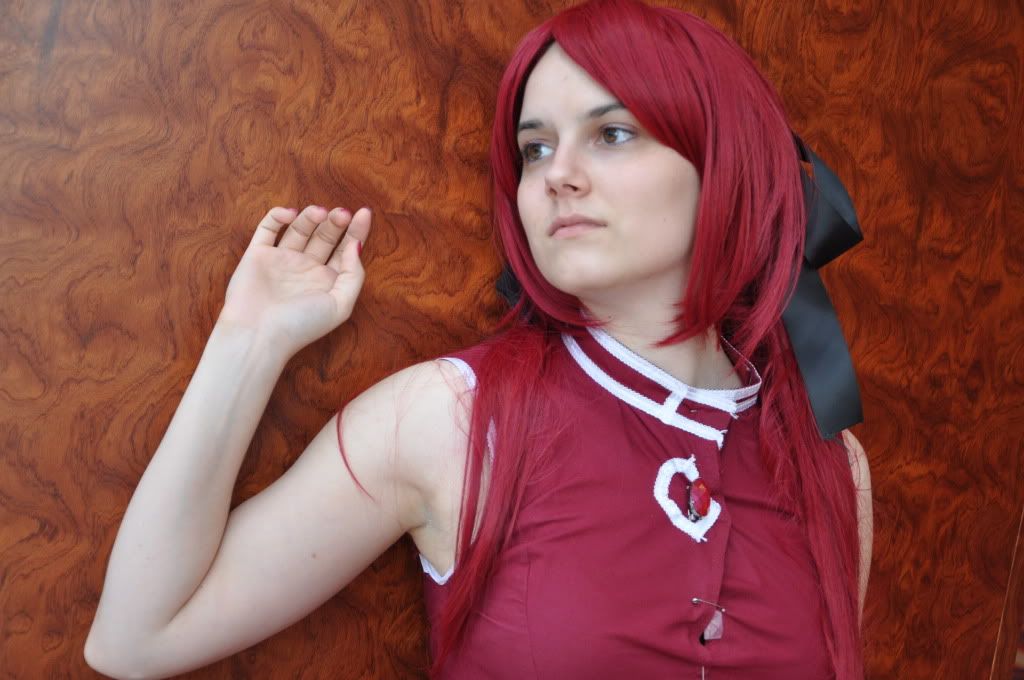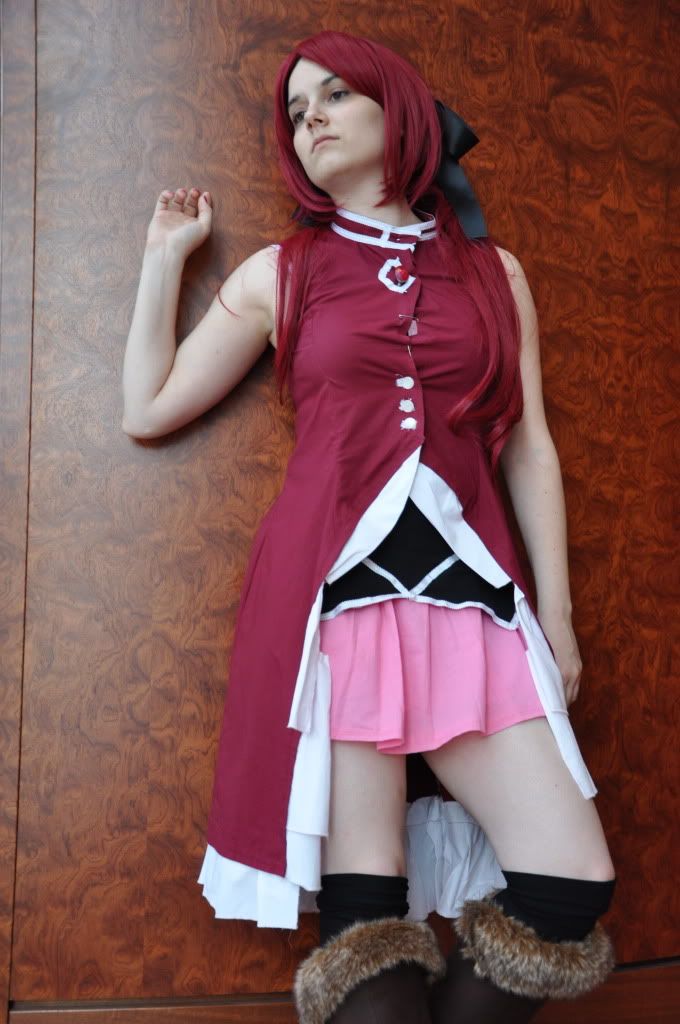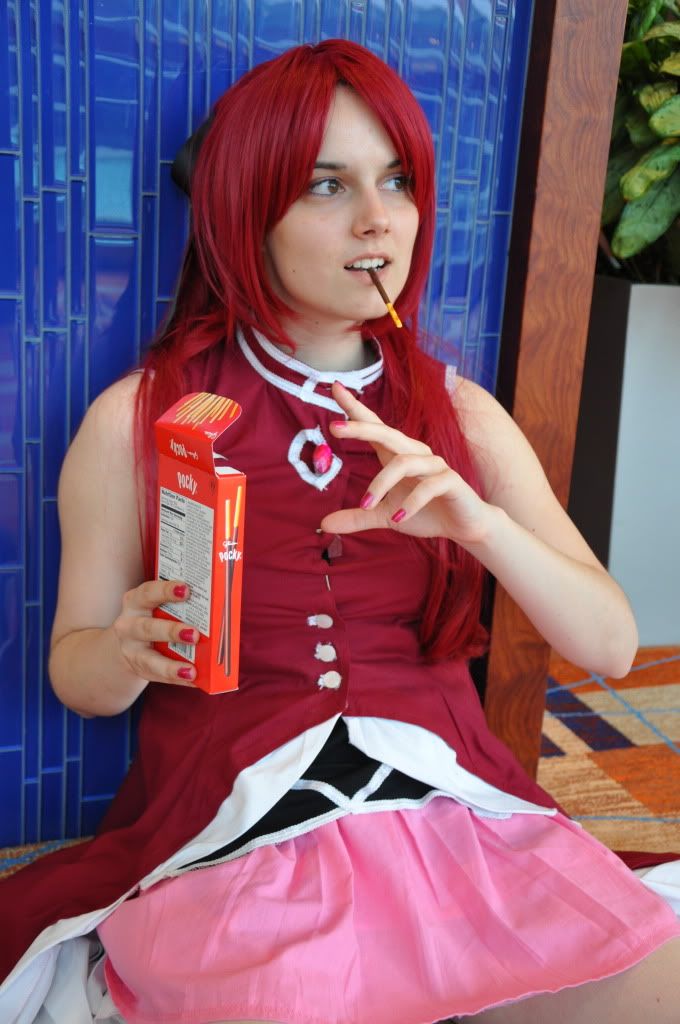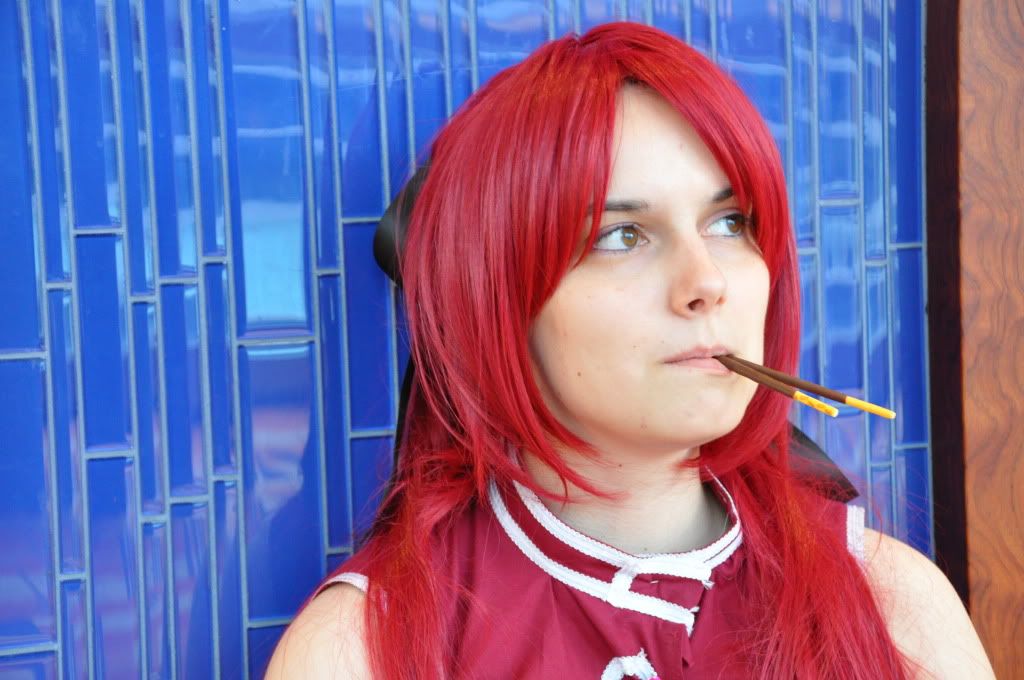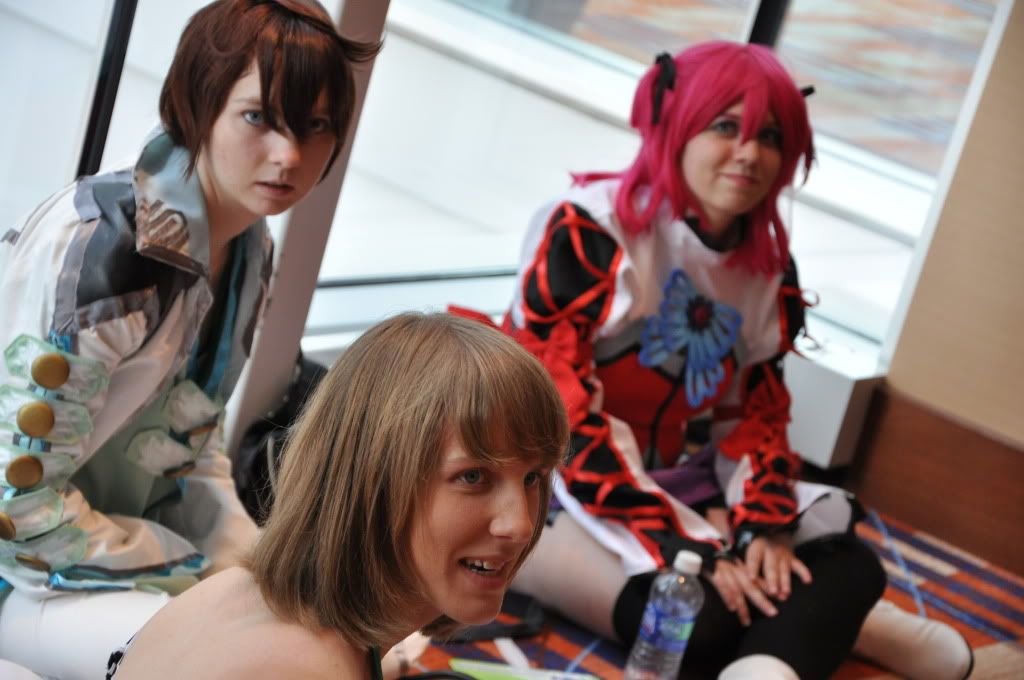 Look at these great people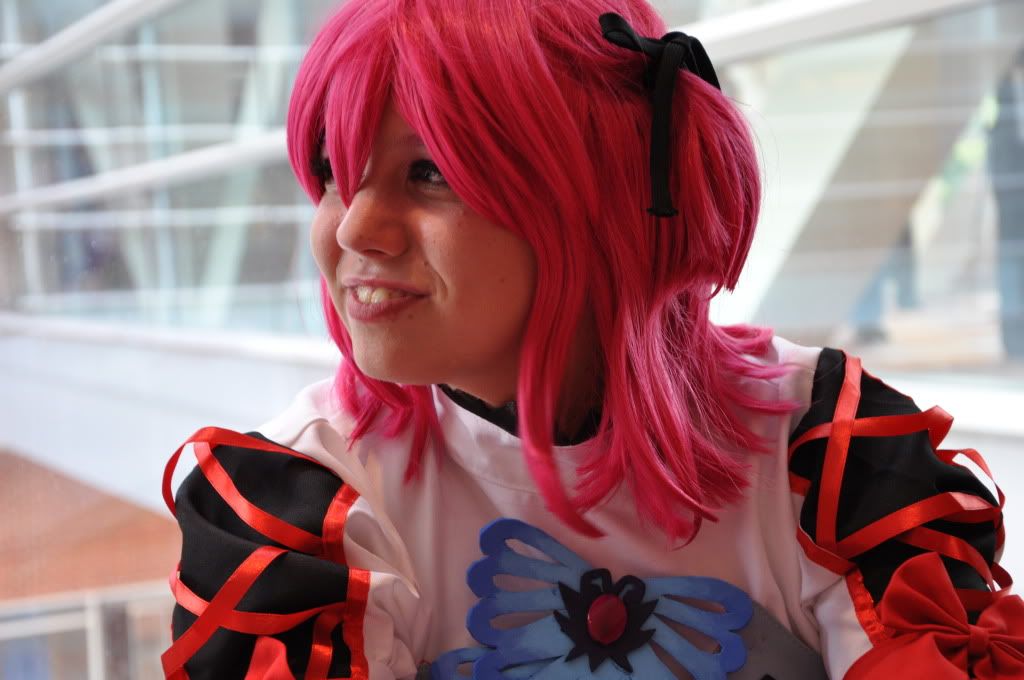 "Maybe if I just keep talking, I'll make a derpy face."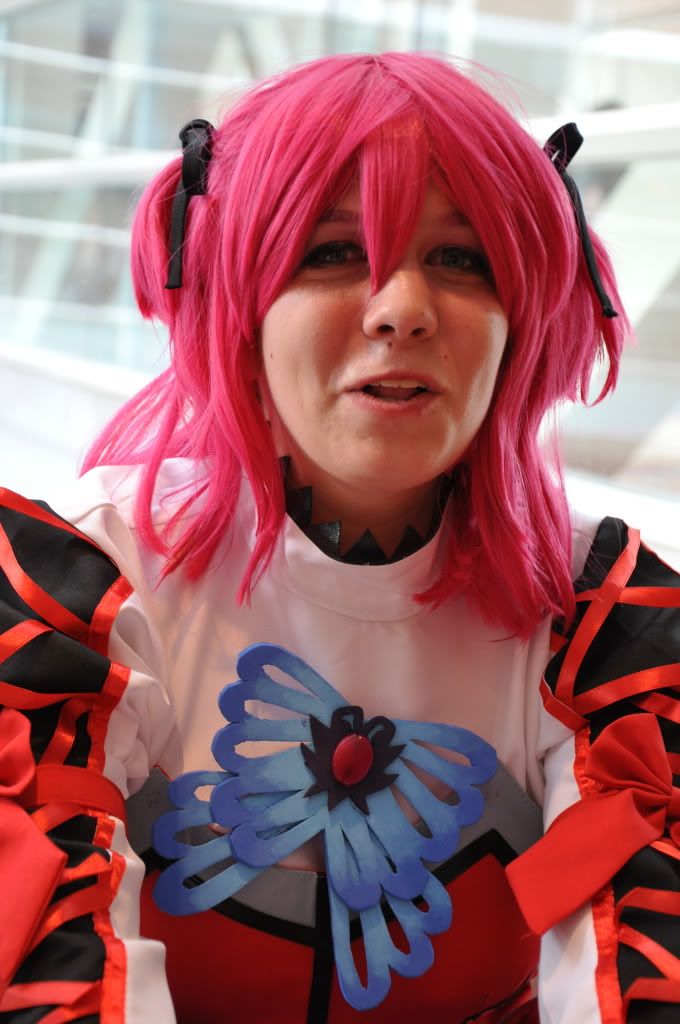 yup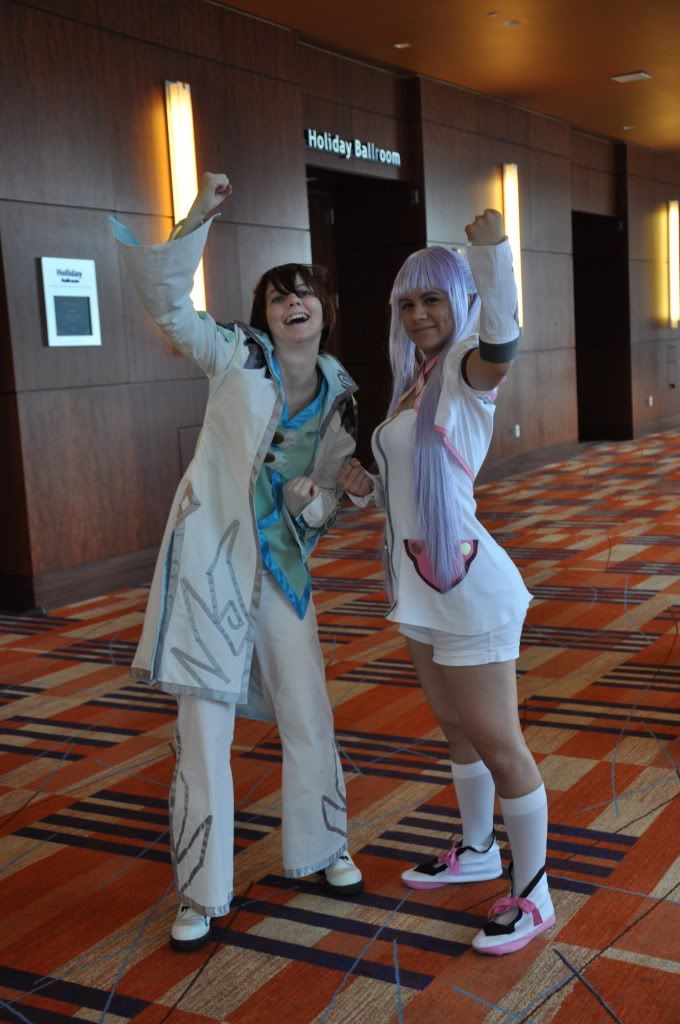 And Alex turns the duuurrhurrrr up to 11.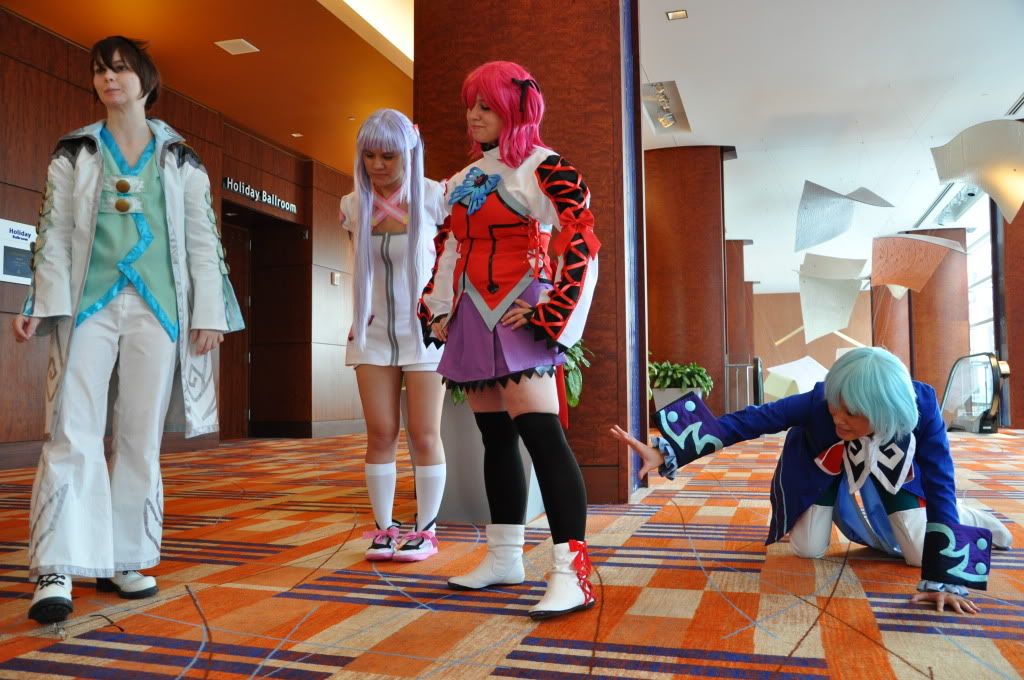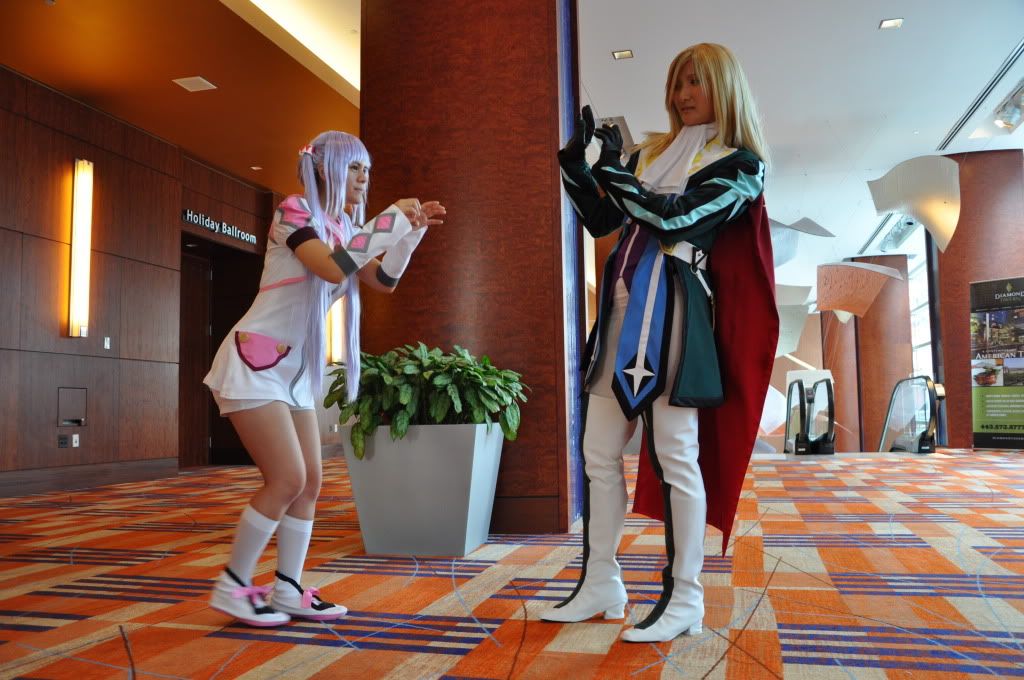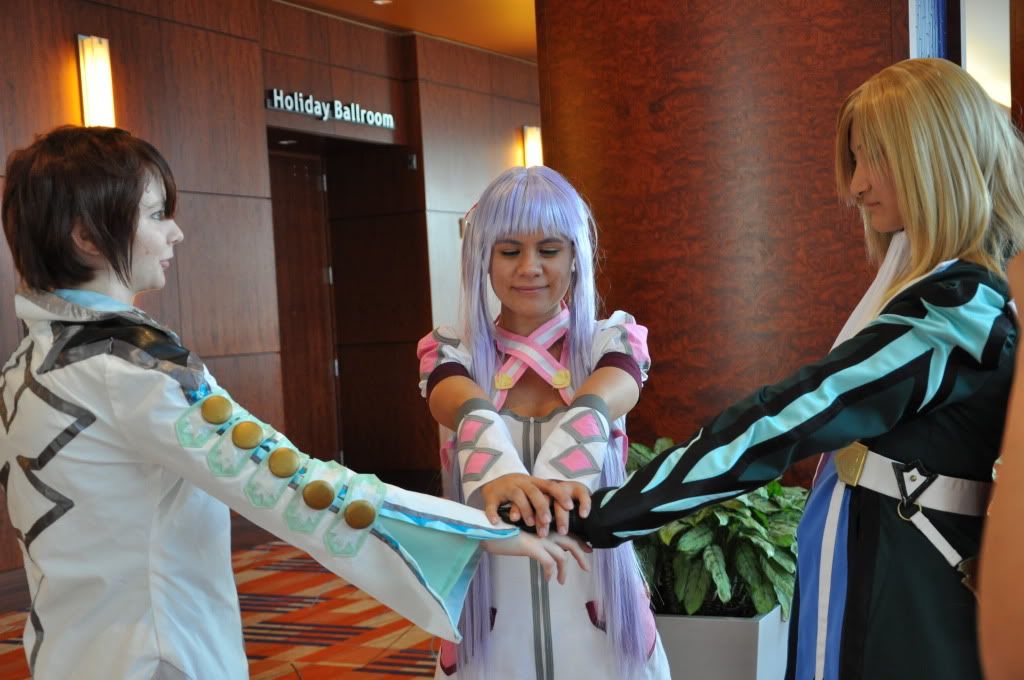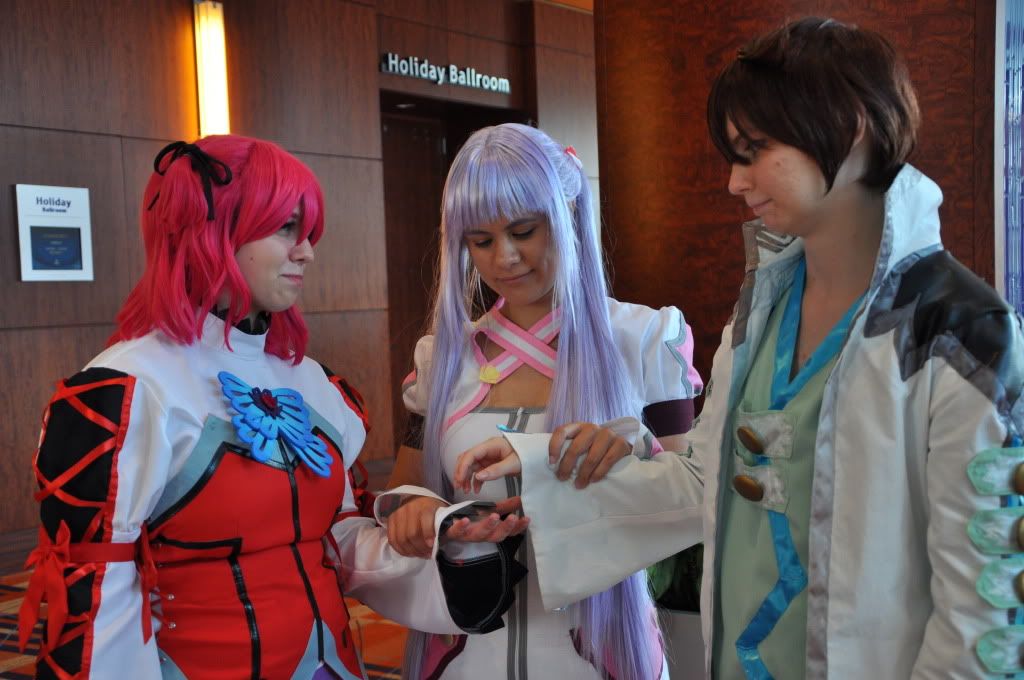 They look so tense around each other. AREN'T YOU TWO SUPPOSED TO BE LOVERS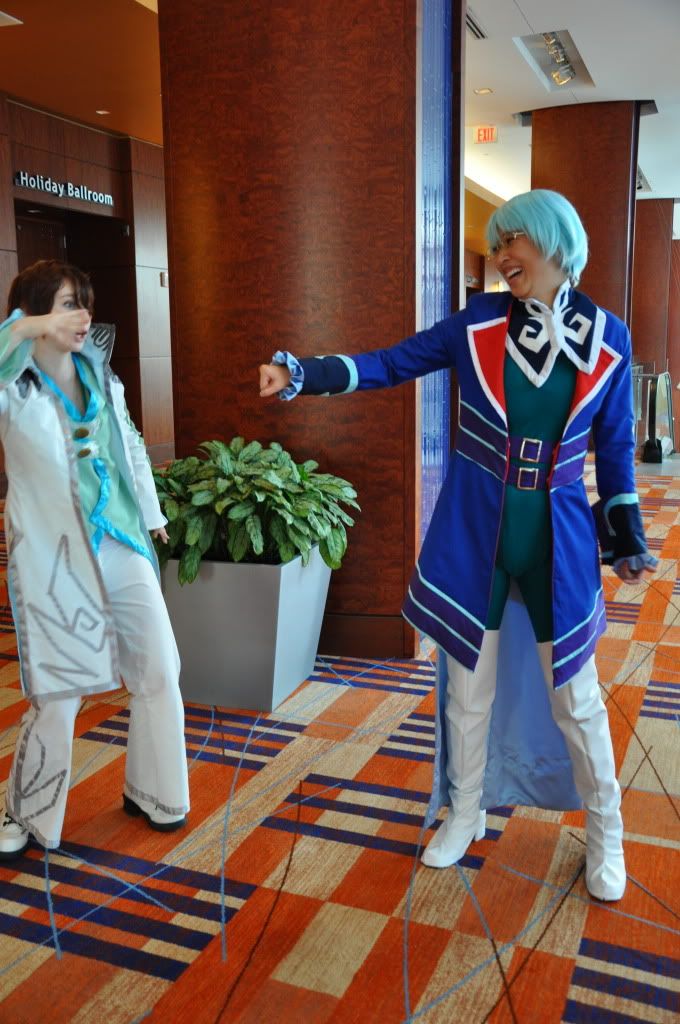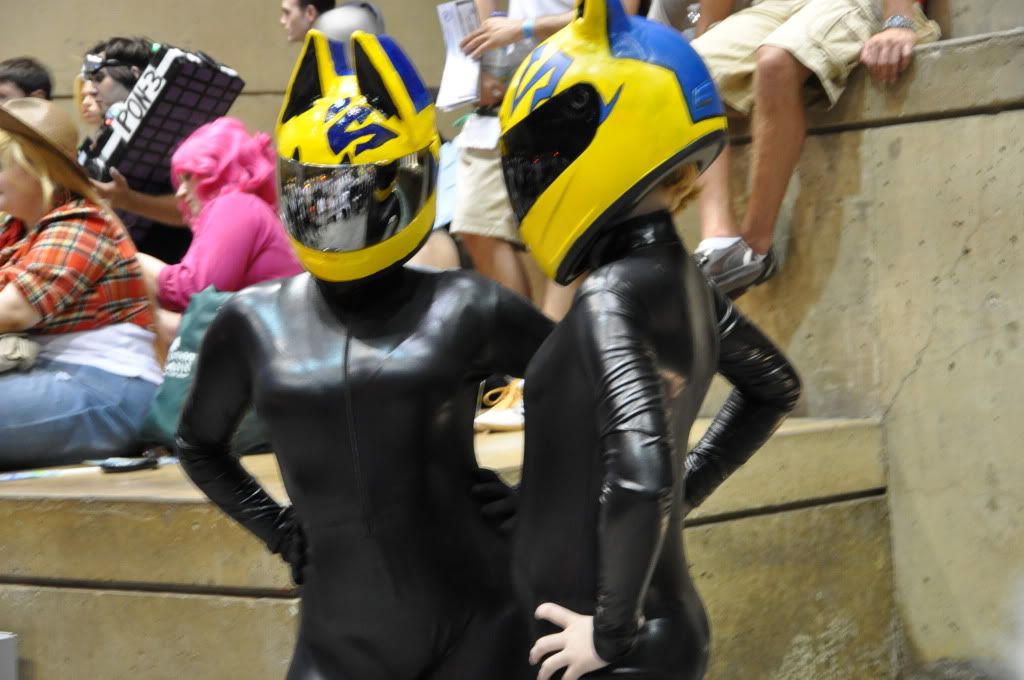 DRRR!! SHOOT YAY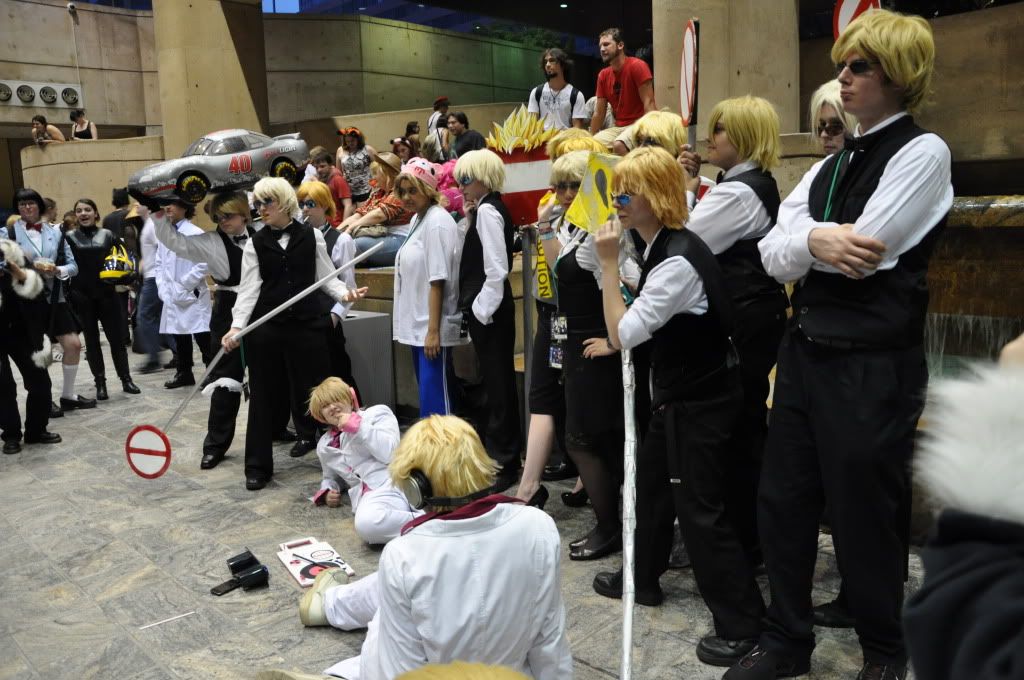 I actually missed most of the shoot since I was running around a lot. :( But here, have some Shizuo.
So much love for all the Masaomis.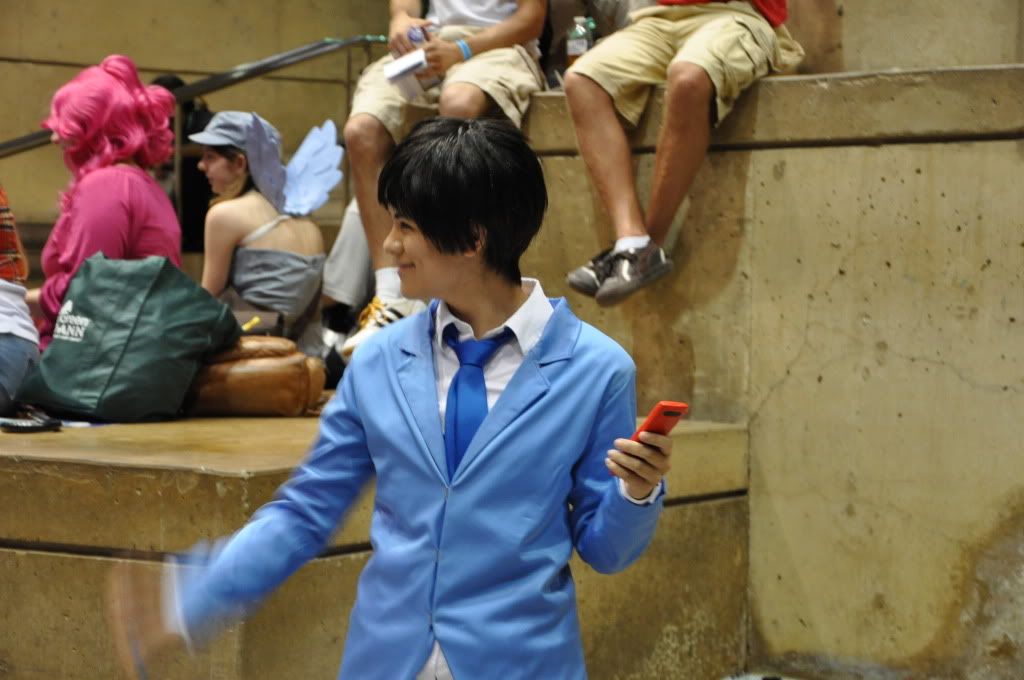 YES HI ME AS MIKADO (isn't it so much better than last year's). And yes I am clicking a pen at an Izaya in the audience. Also my shirt is untucked why didn't anyone tell me sob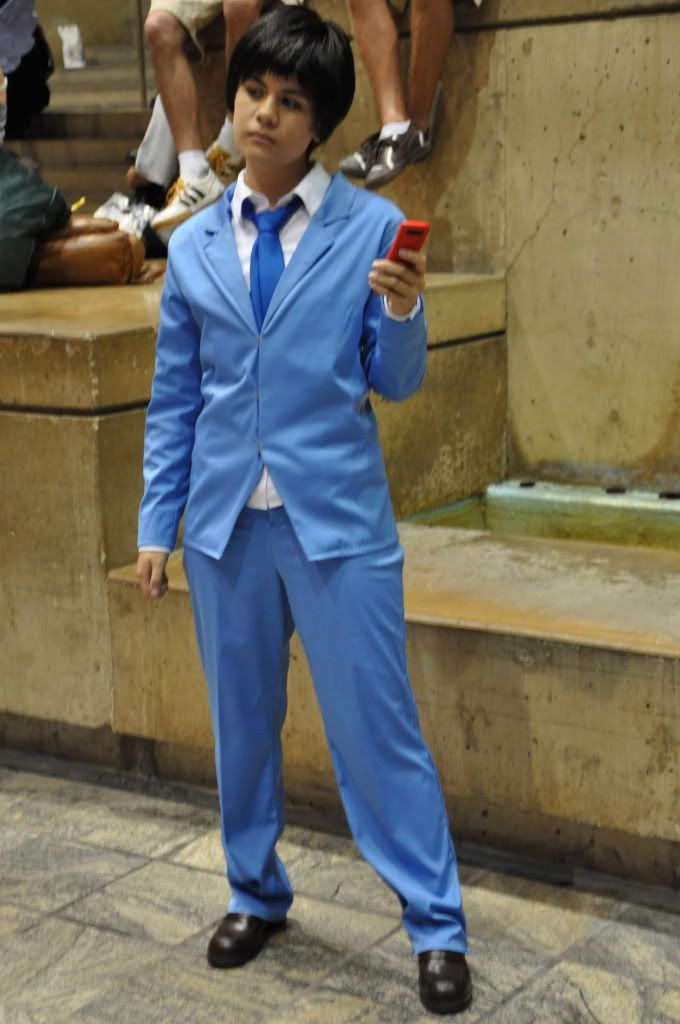 SCREAM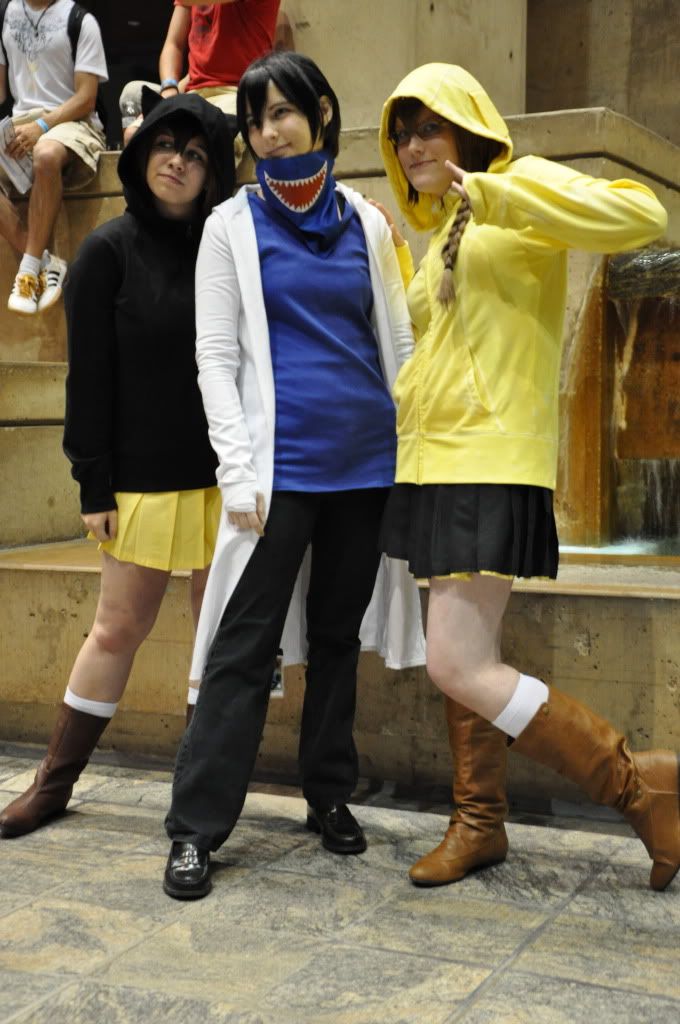 Alex's face literally went from :| to 8D when they called for Aoba and the twins. It was amazing.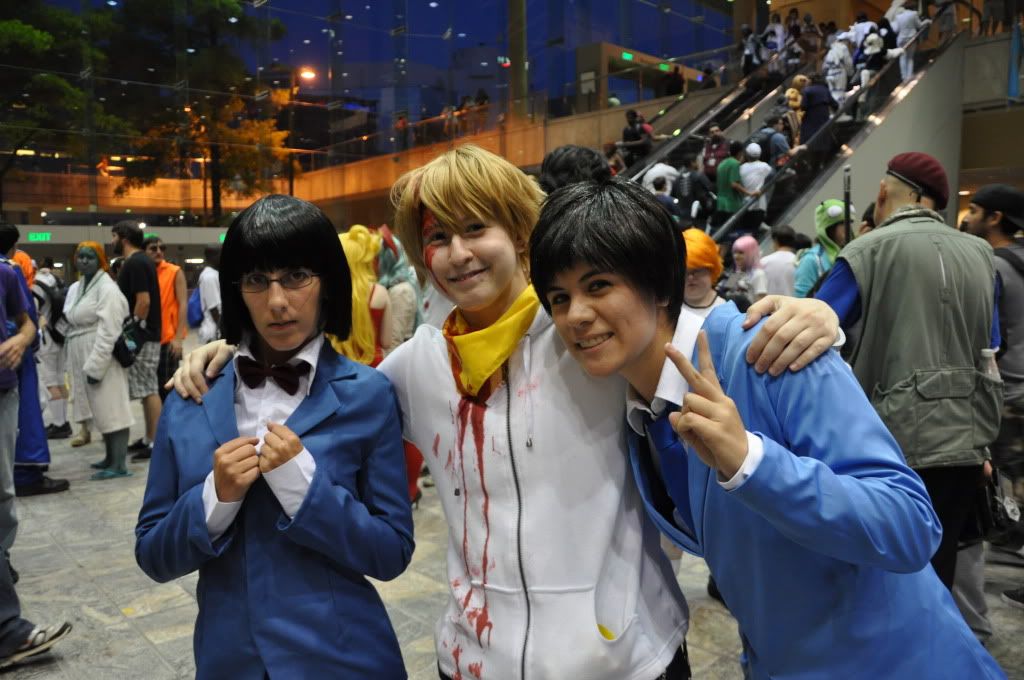 Bloody Masaomi was my favorite. He called me cute. 8D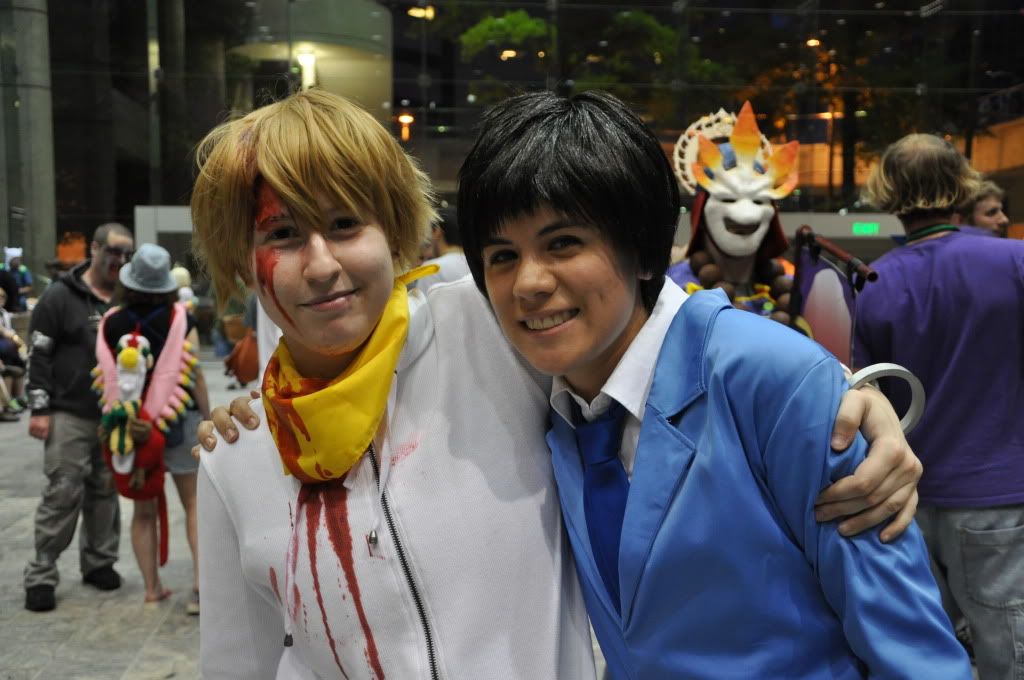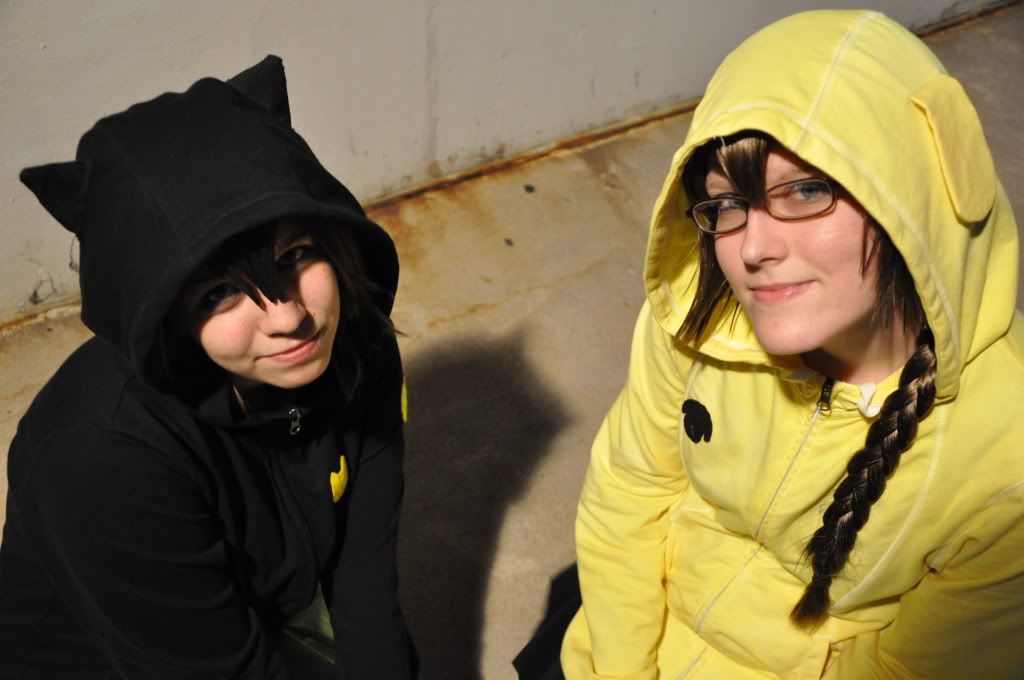 Then we did our own little DRRR!! shoot! I'm so sorry Carly your face is too dark Dx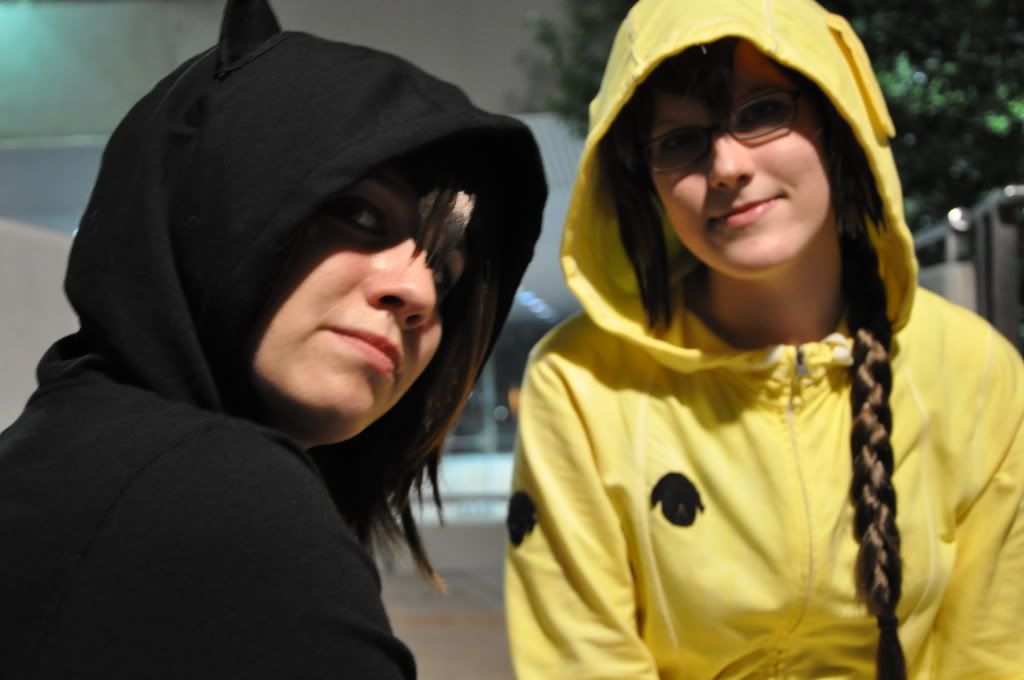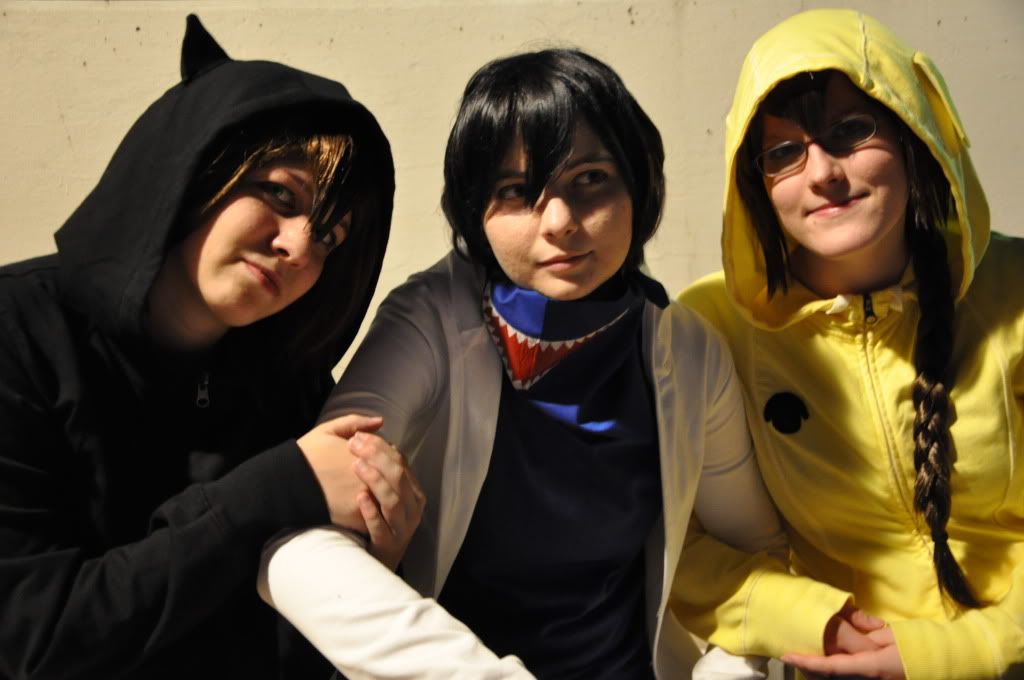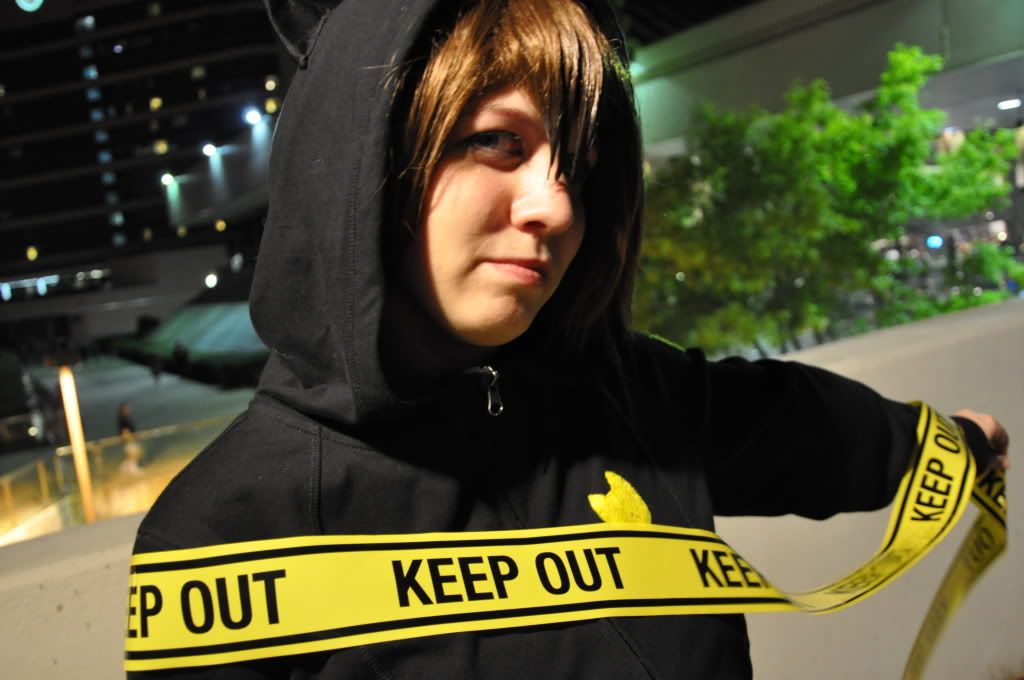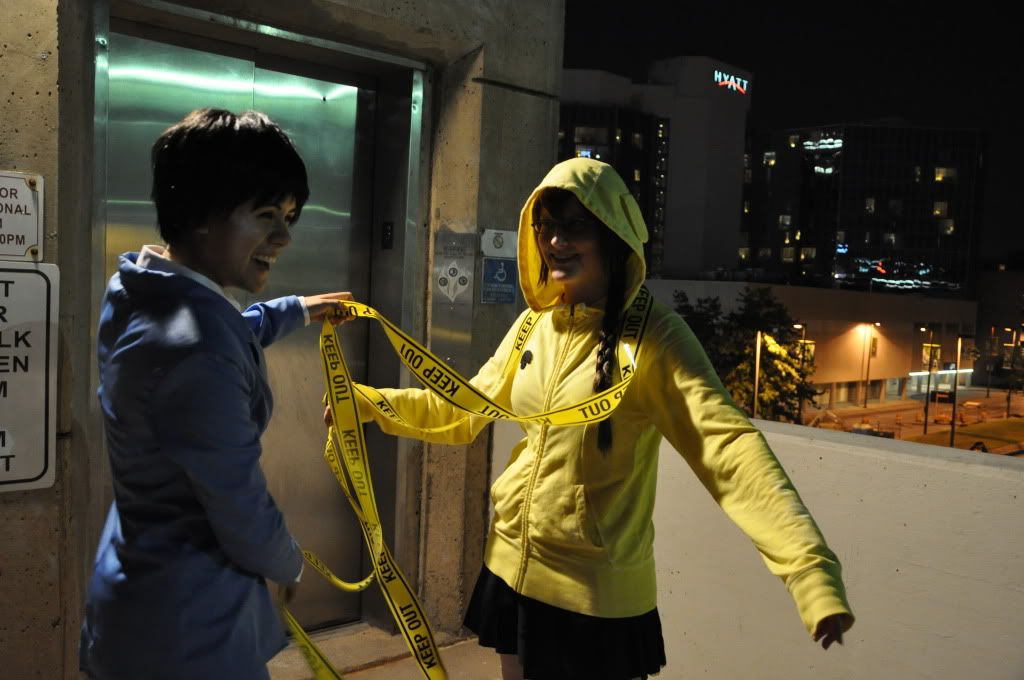 dressing tiina lolol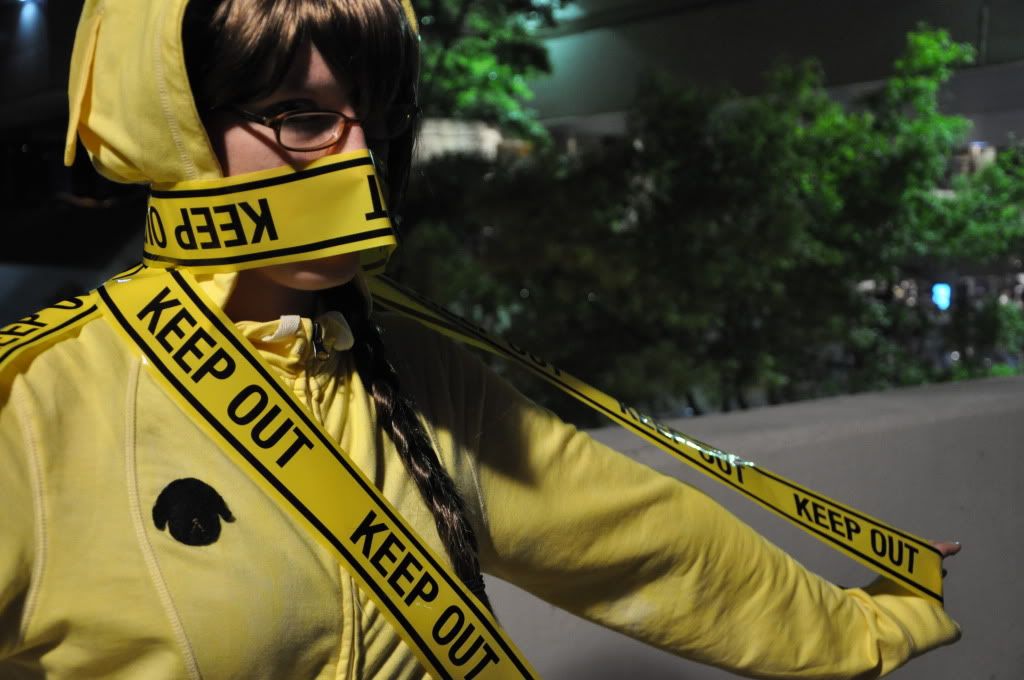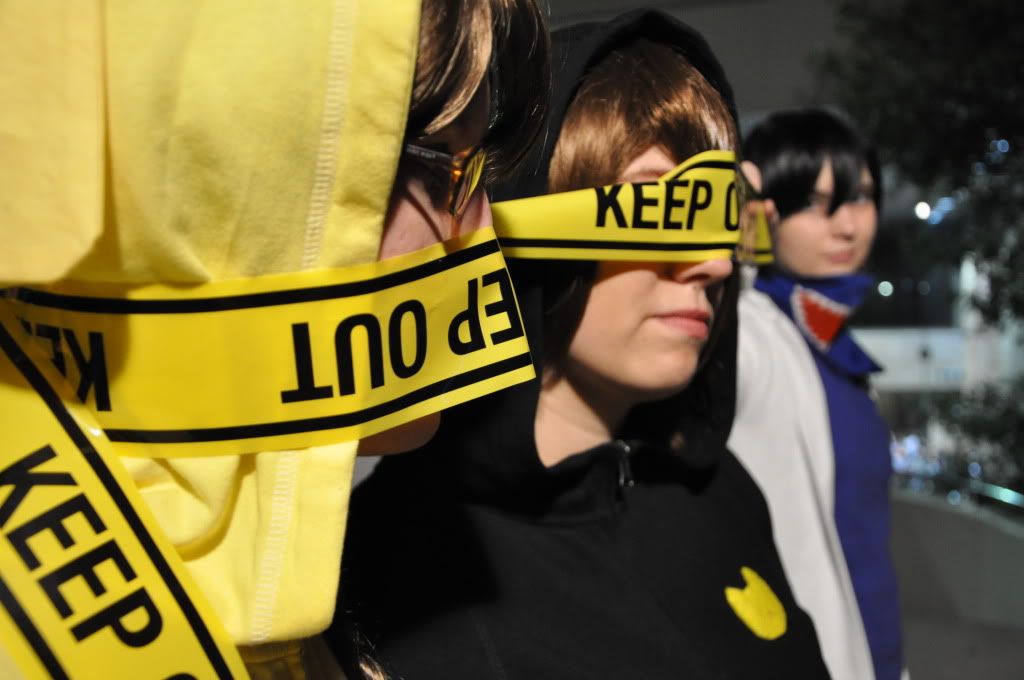 focusing Dx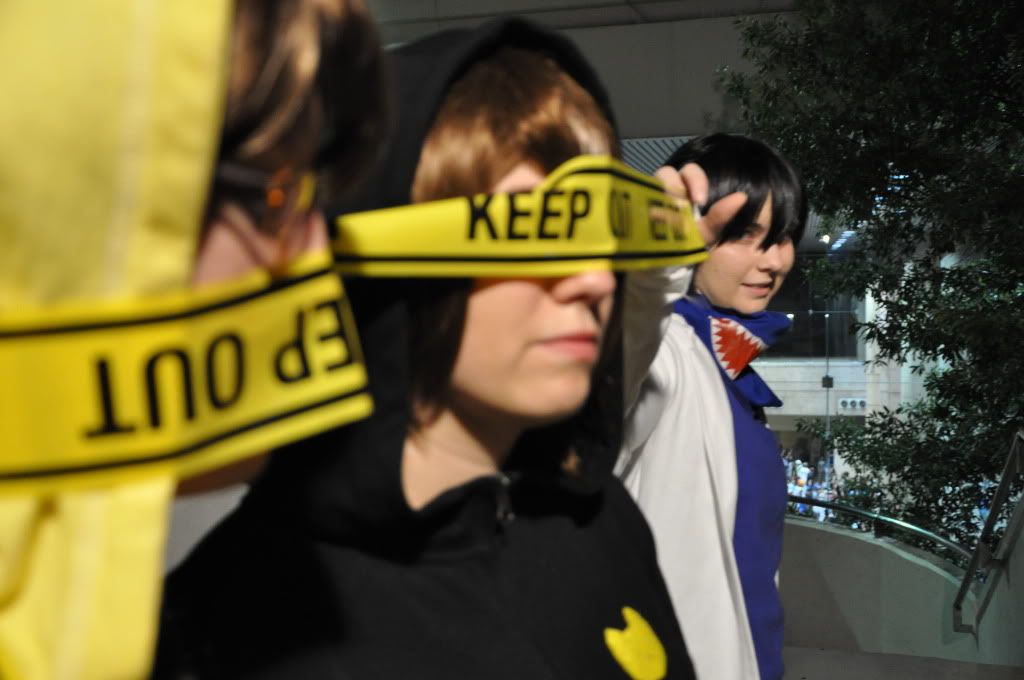 GOOD ENOUGH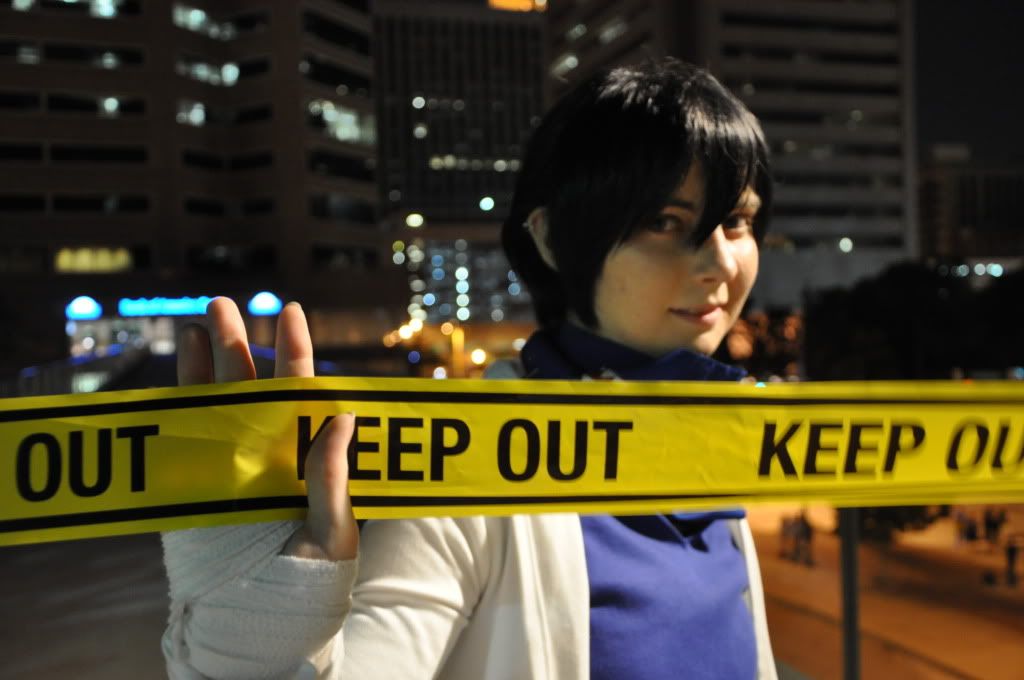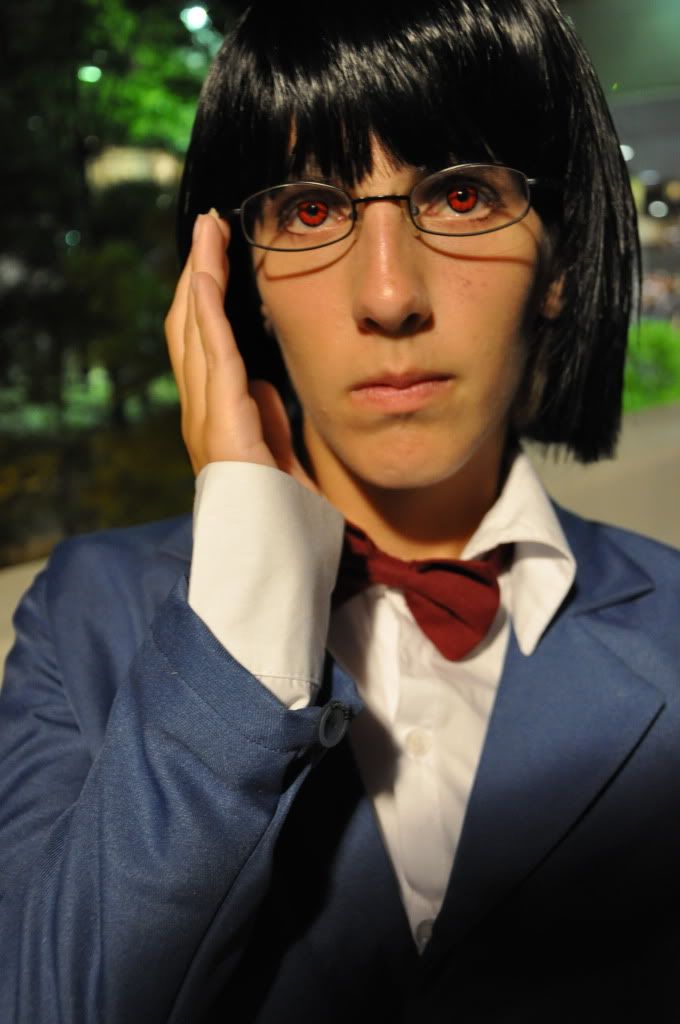 Anri Nicooole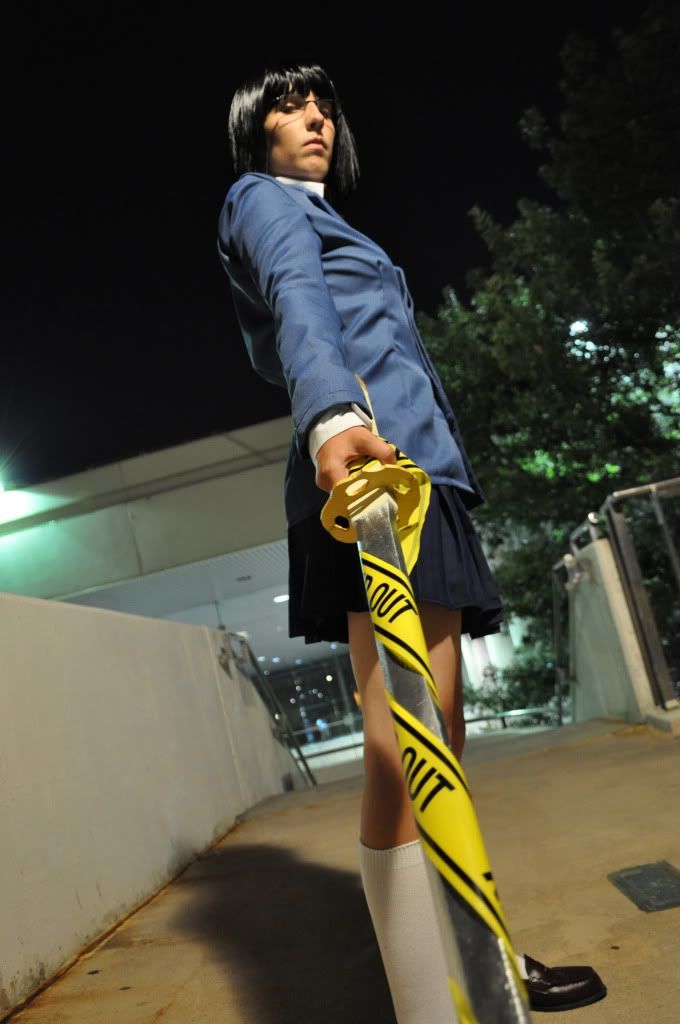 rofl oh saika...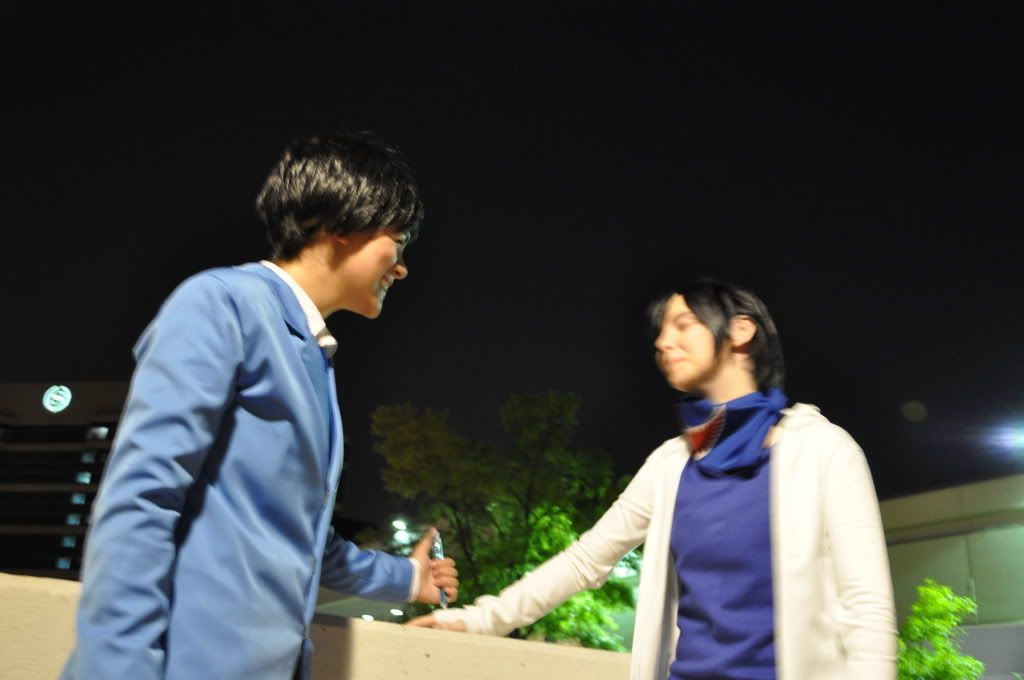 We'll get good pictures when we're not laughing one day |D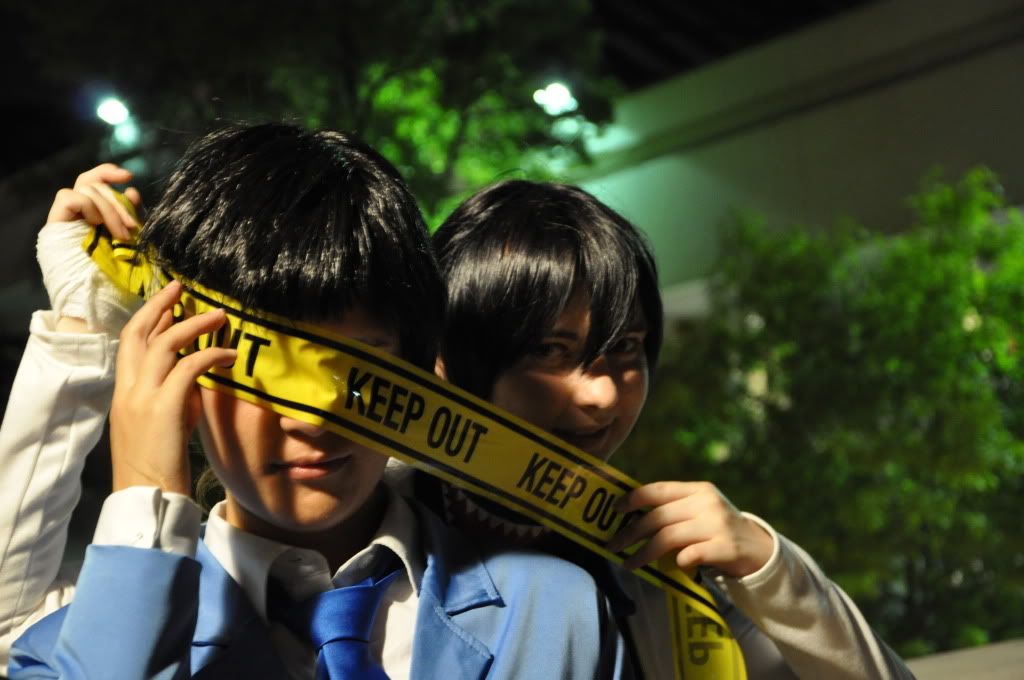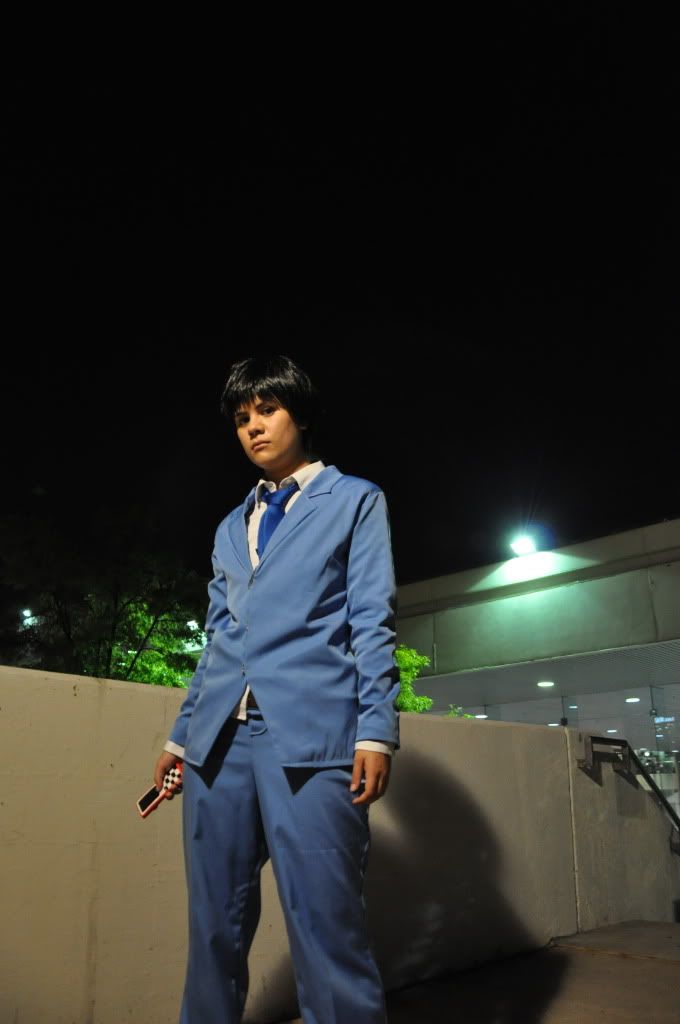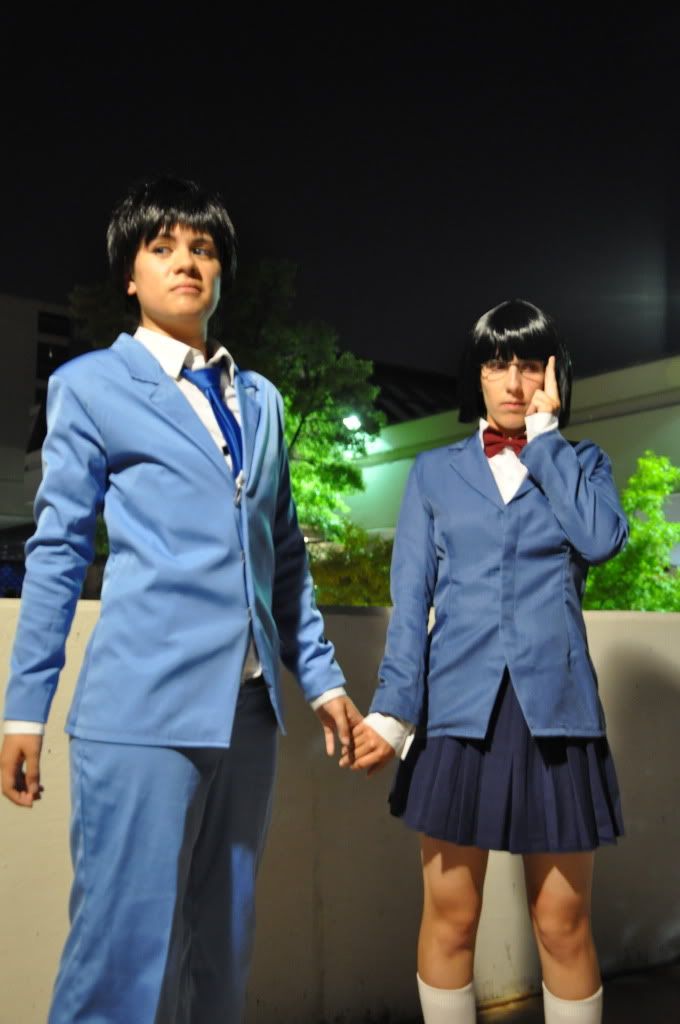 I LOOK MORE DISGUSTED THAN EMBARRASSED sob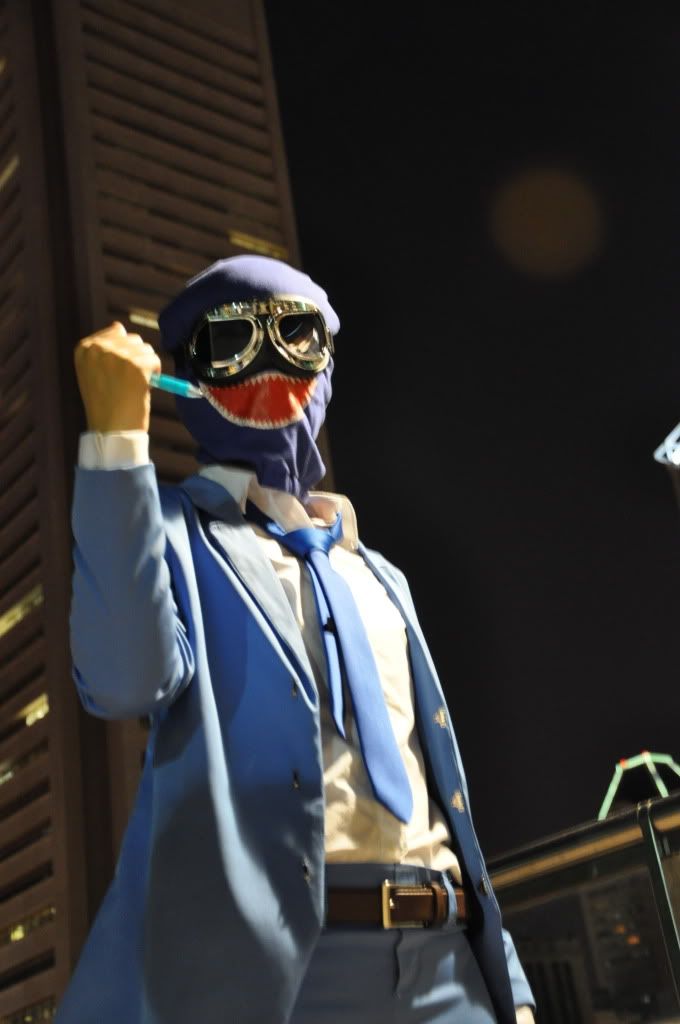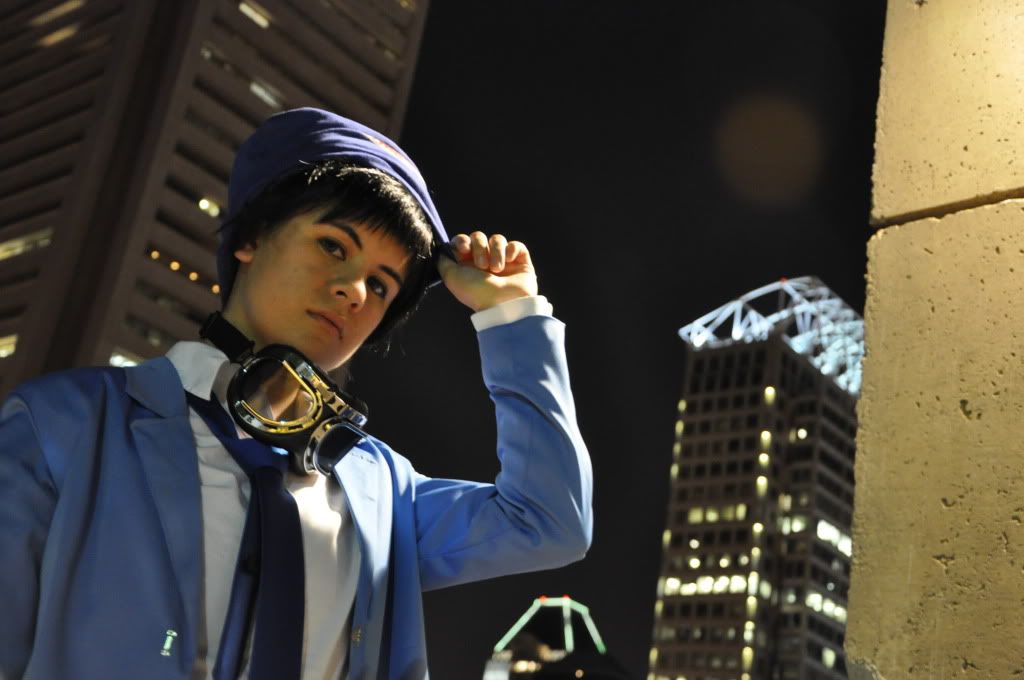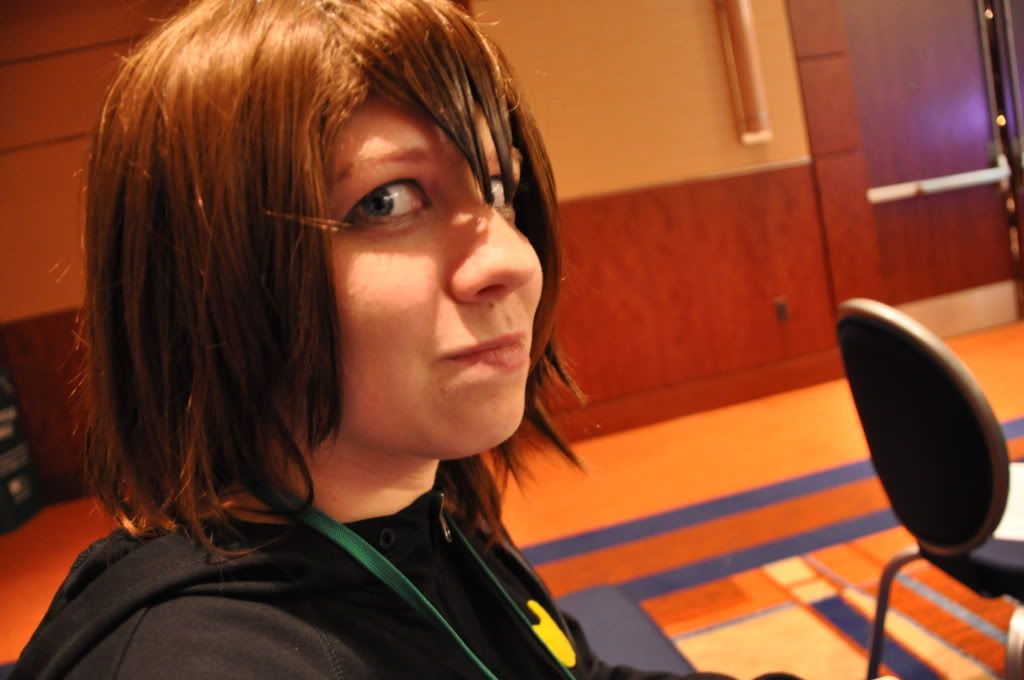 And at the Tales panel yay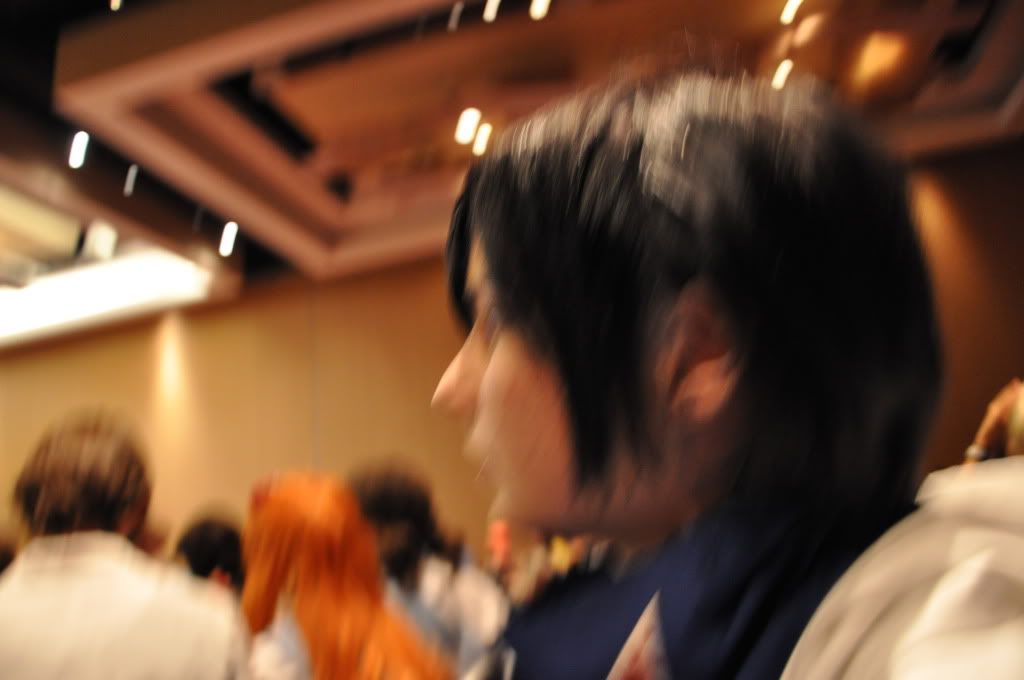 haha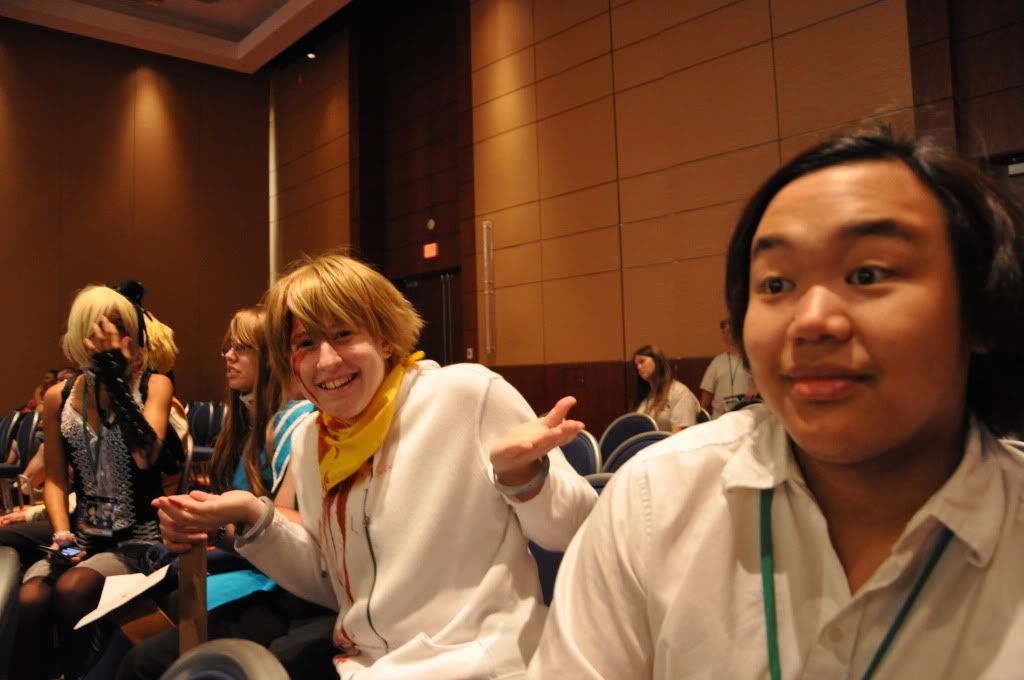 LOOK WHO SAT BEHIND US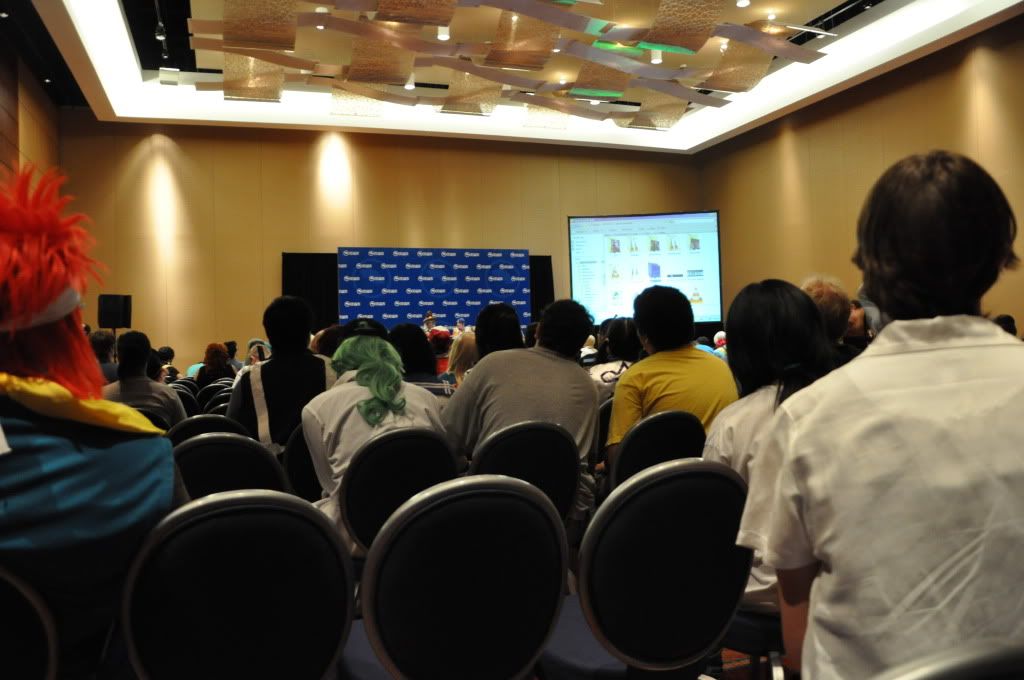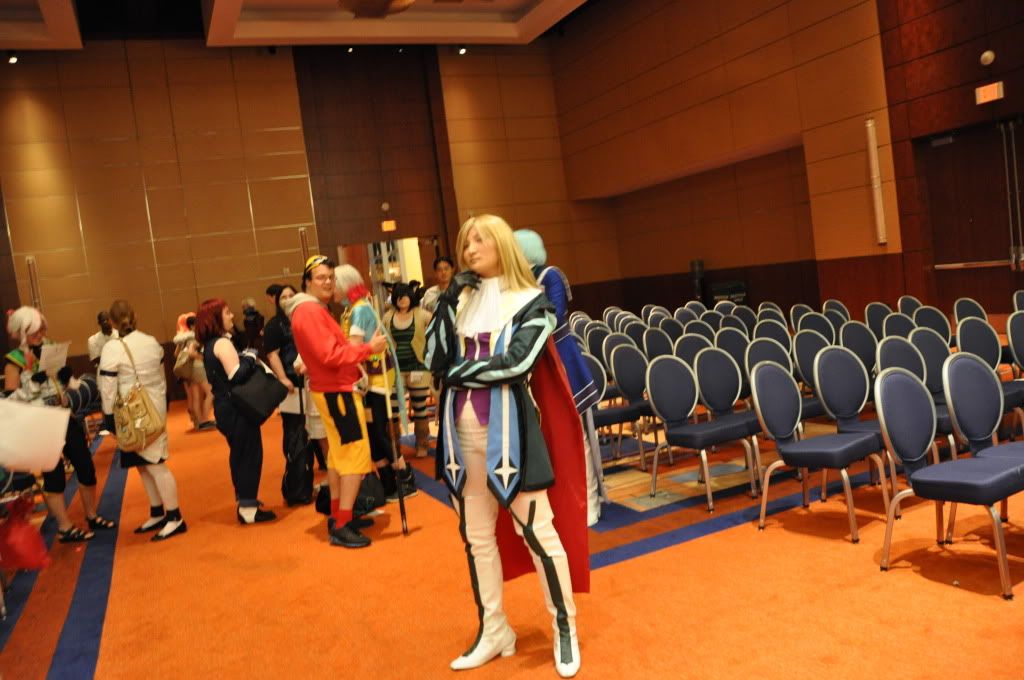 "OH RICHARD CAN I TAKE A PICTURE OF YOU"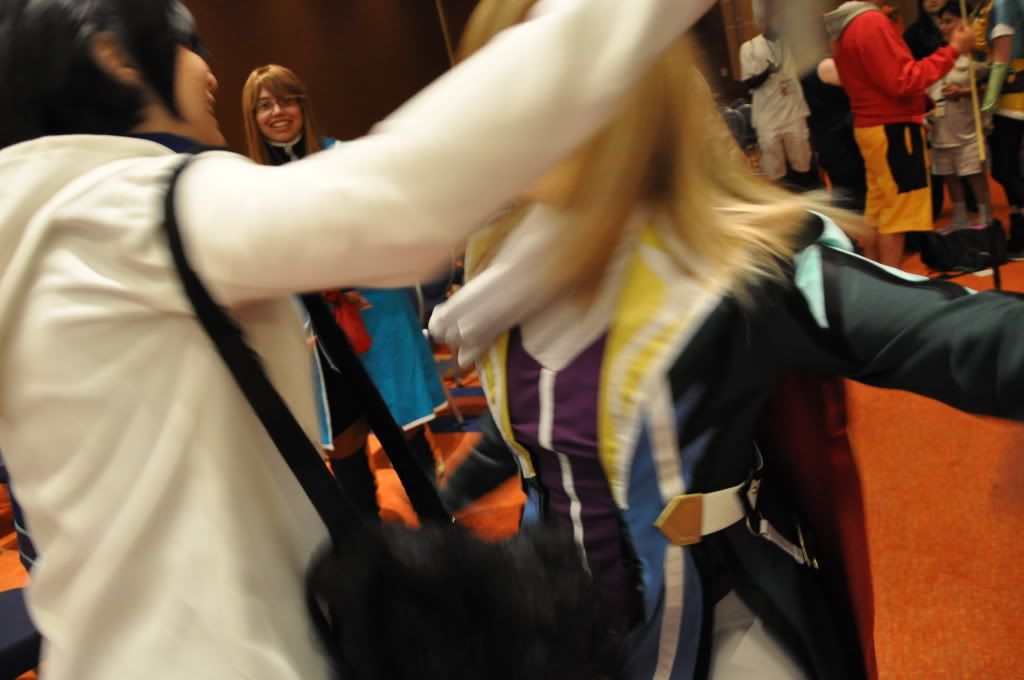 I don't even know what they were doing.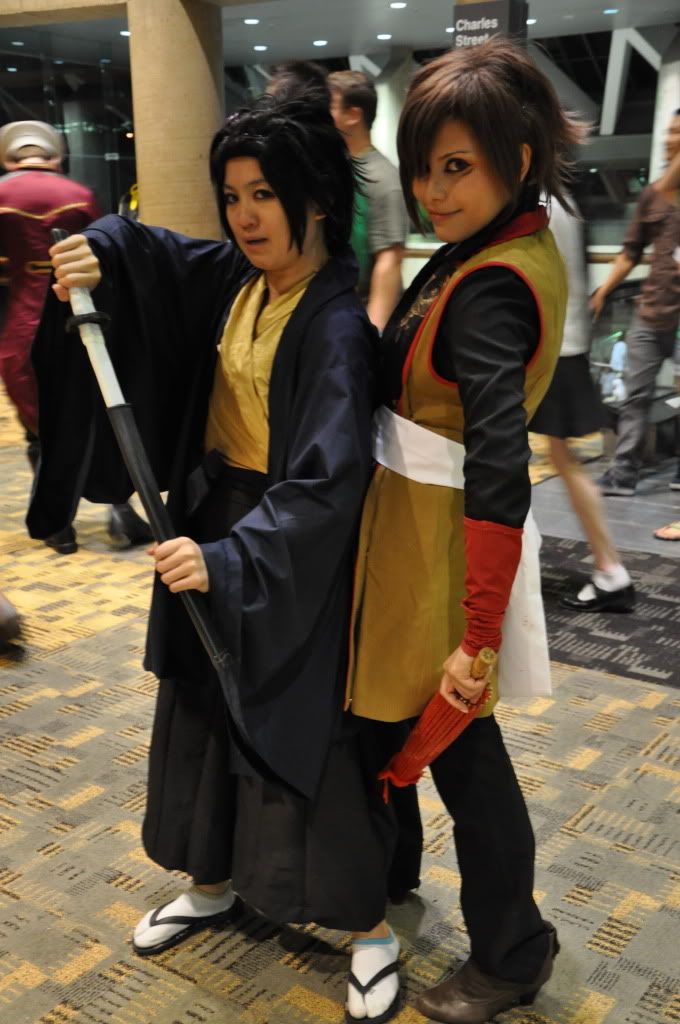 YOU GUYS YOU GUYS THERE WAS A KONDO AND SOUJI THERE SCREAM!!!!!!!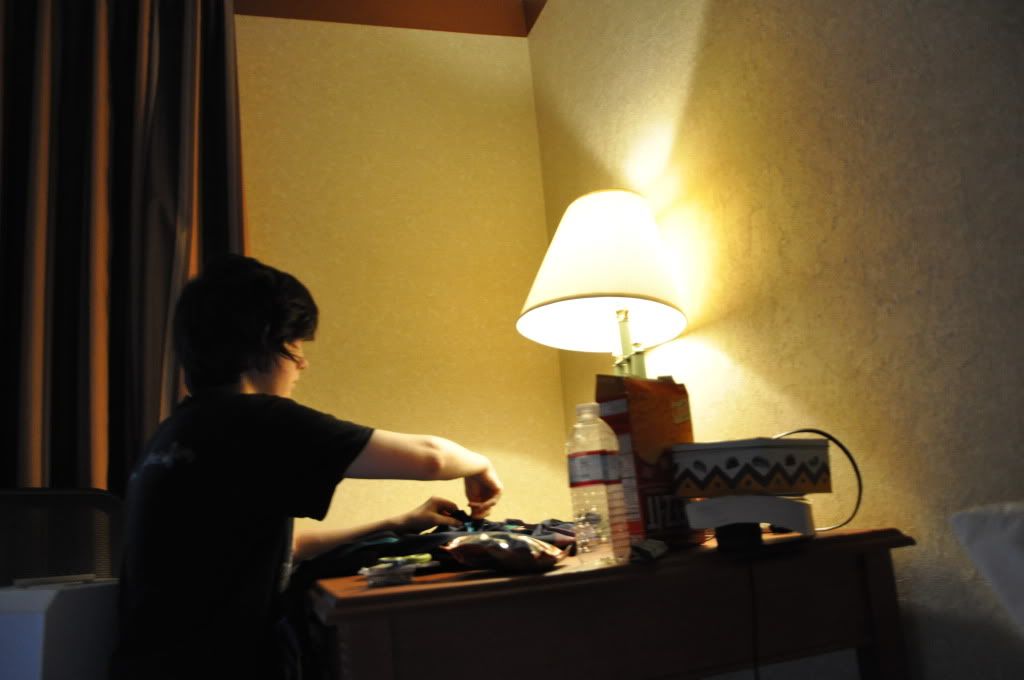 And workin' forever on Jude. yup.
SATURDAY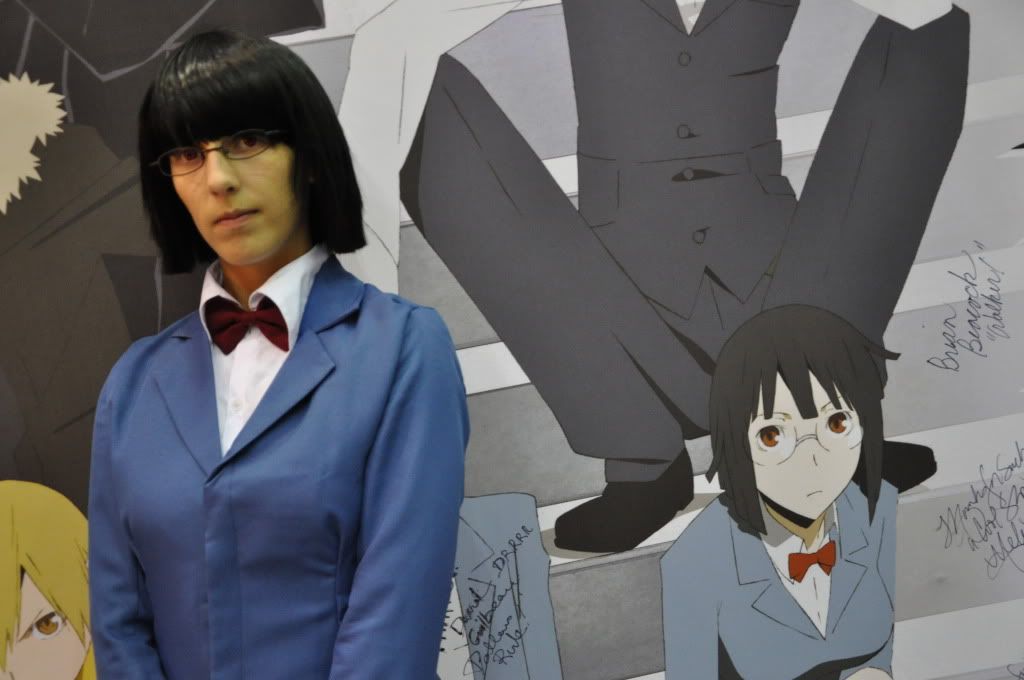 And I was like OH WHAT A GOOD IDEA TO TAKE A PICTURE OF NICOLE NEXT TO ANRI but then the subject of the picture became Shizuo's crotch. :|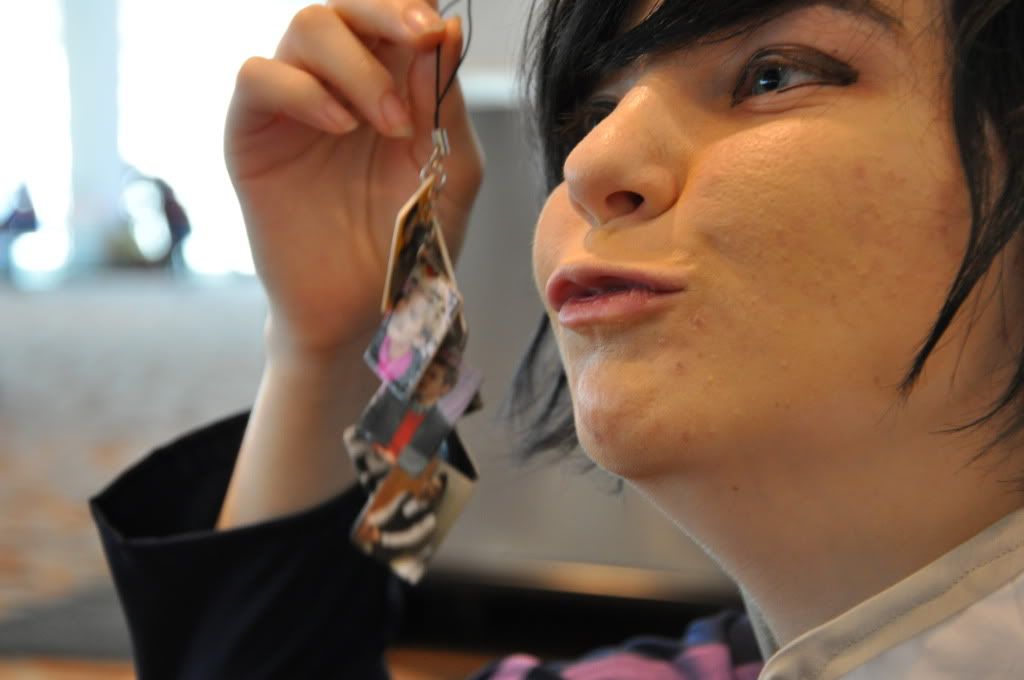 Alex's goods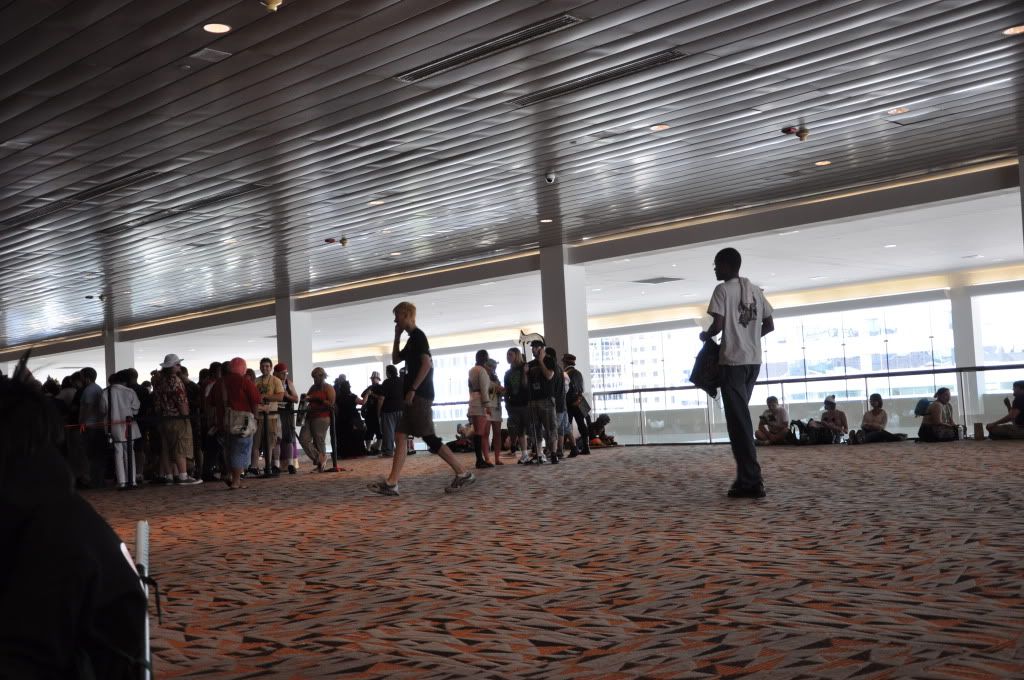 Fourth floor was kind of crowded. urgh.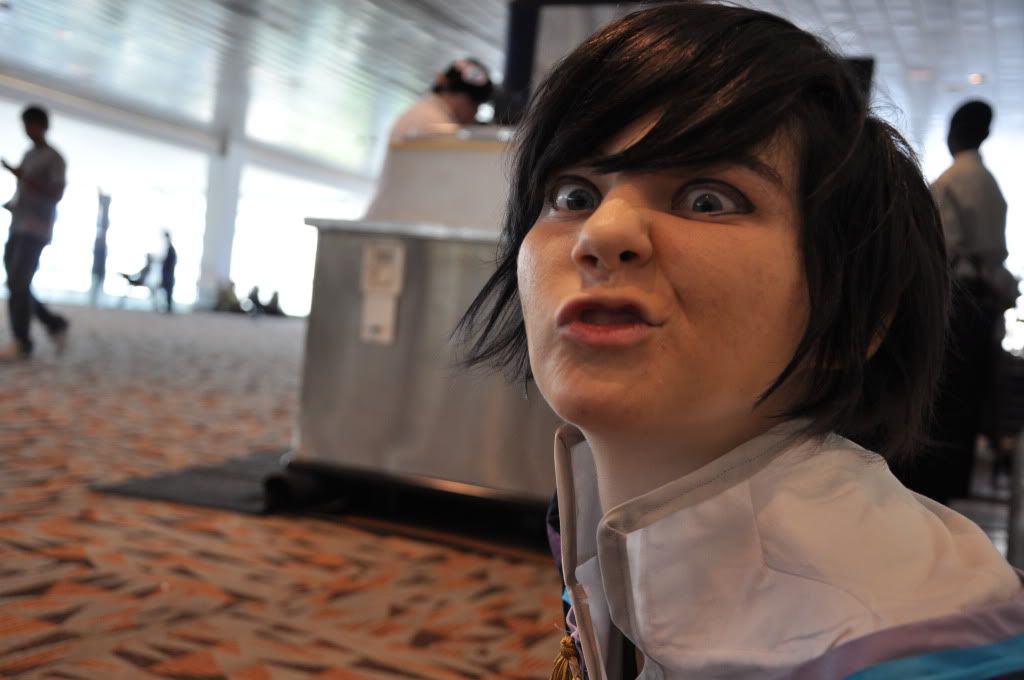 Classic.
AW YEEAAAH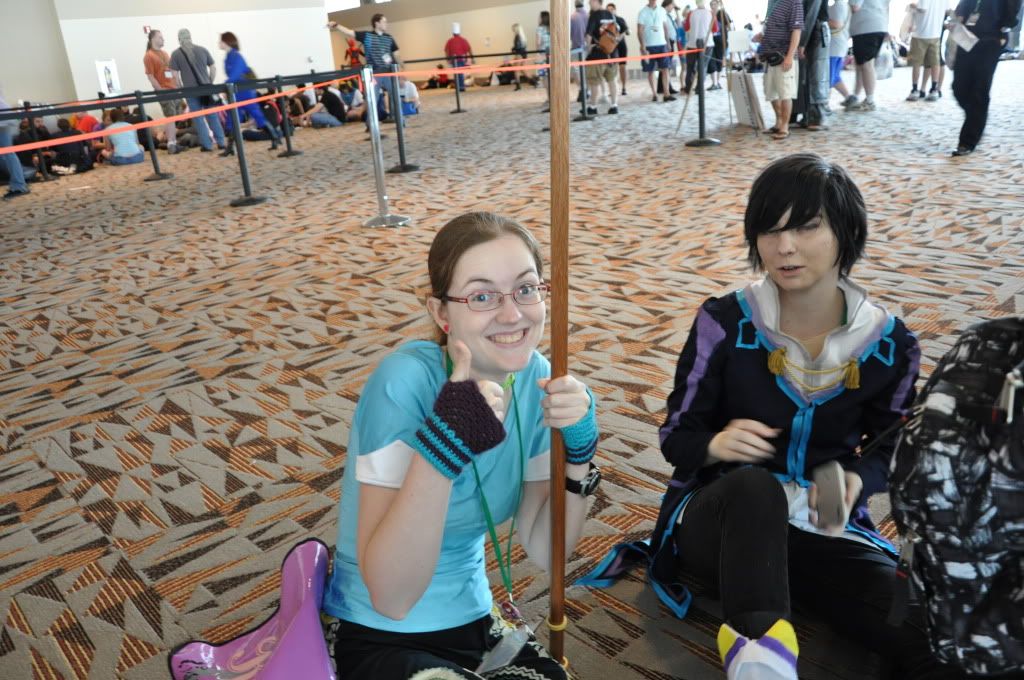 8D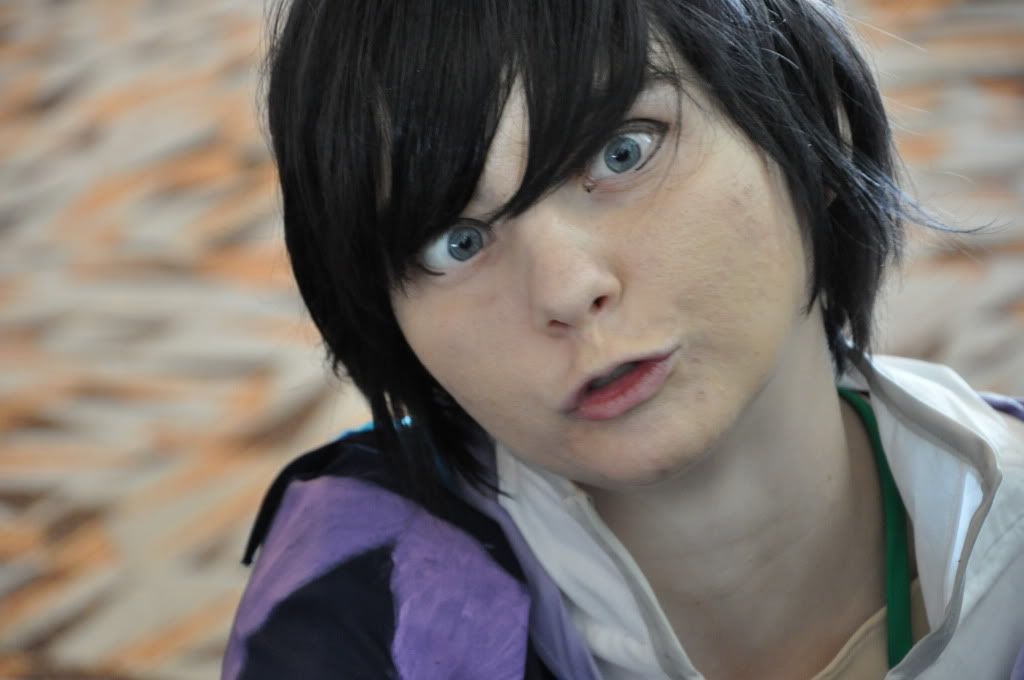 Again, classic.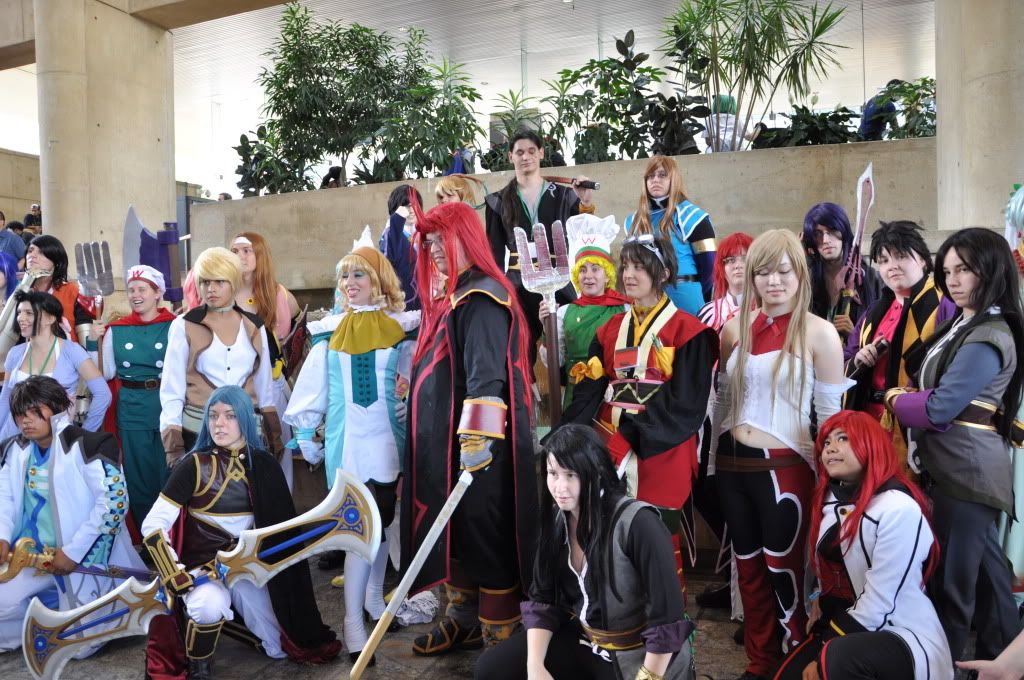 Shoot time!!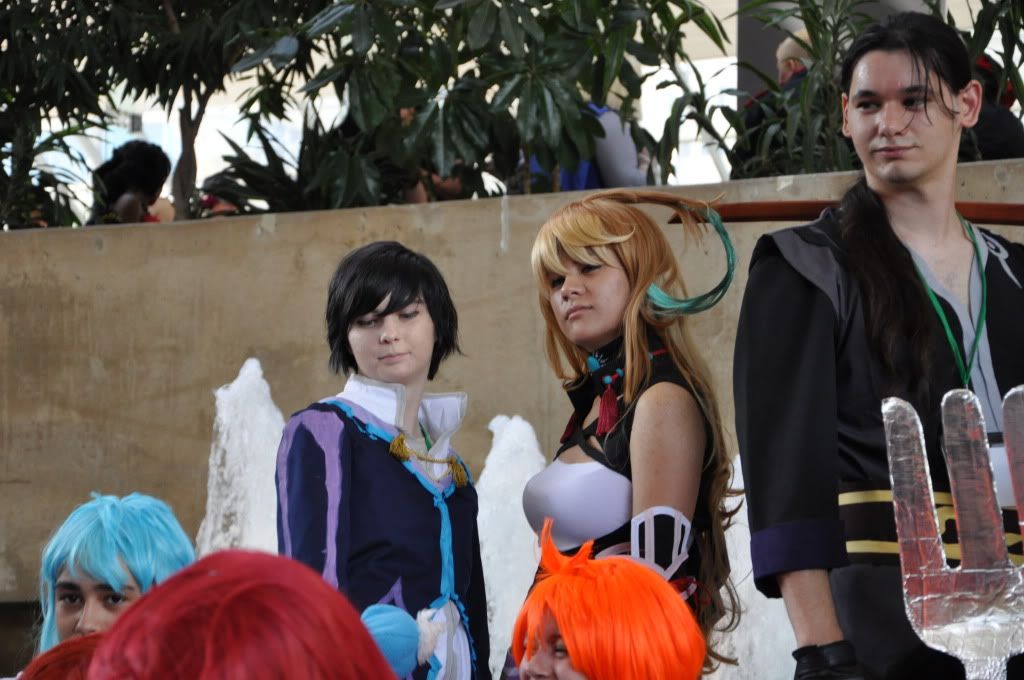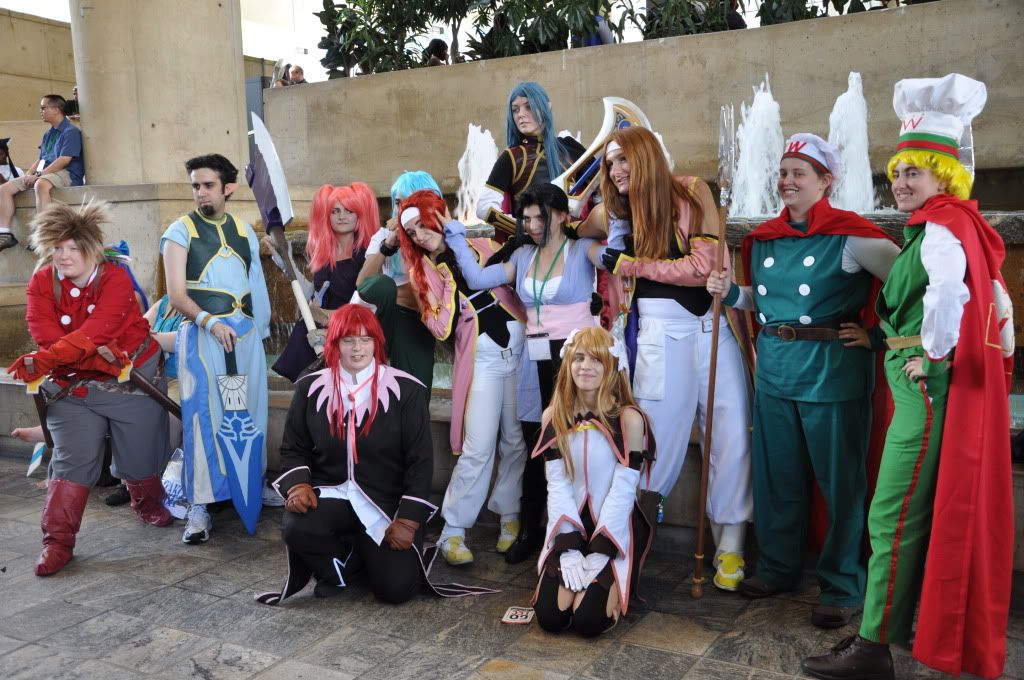 Symphonia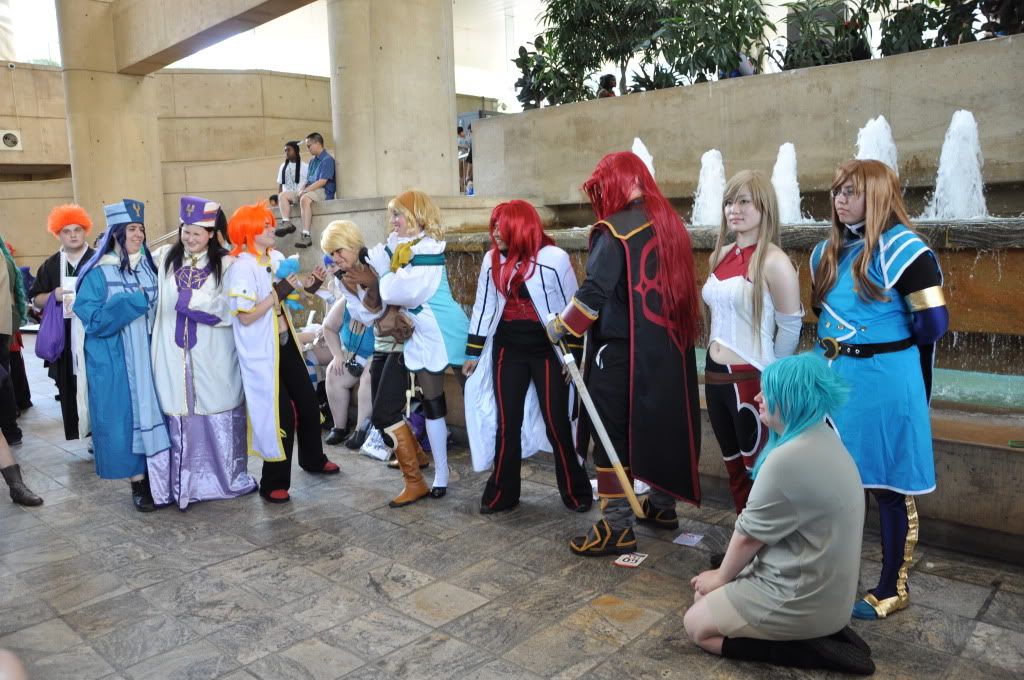 Abyss (that Mohs was amazing btw)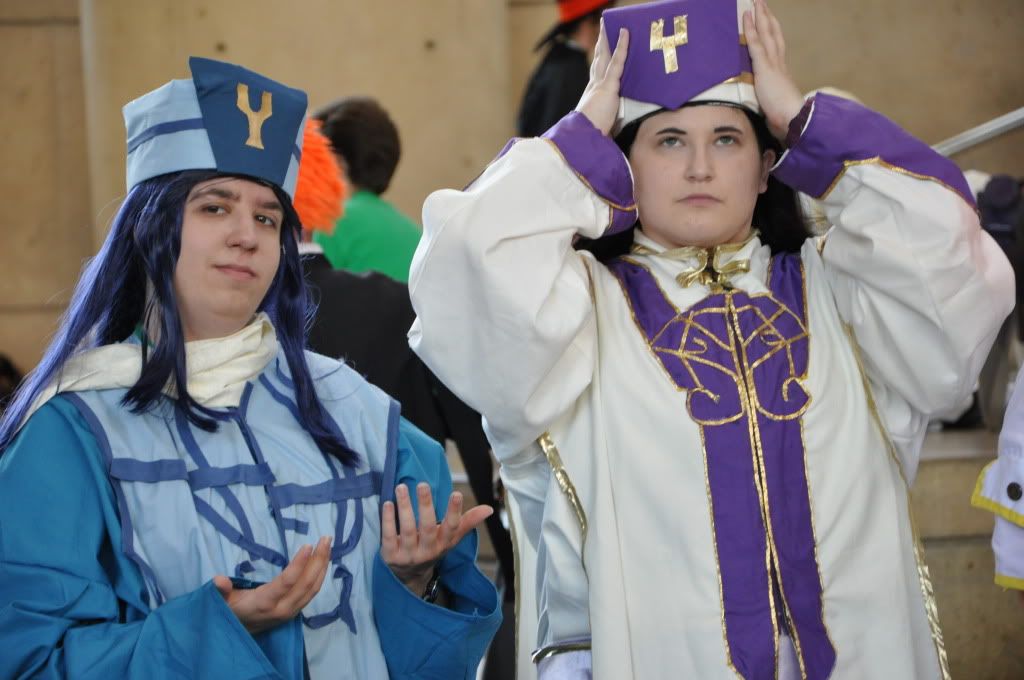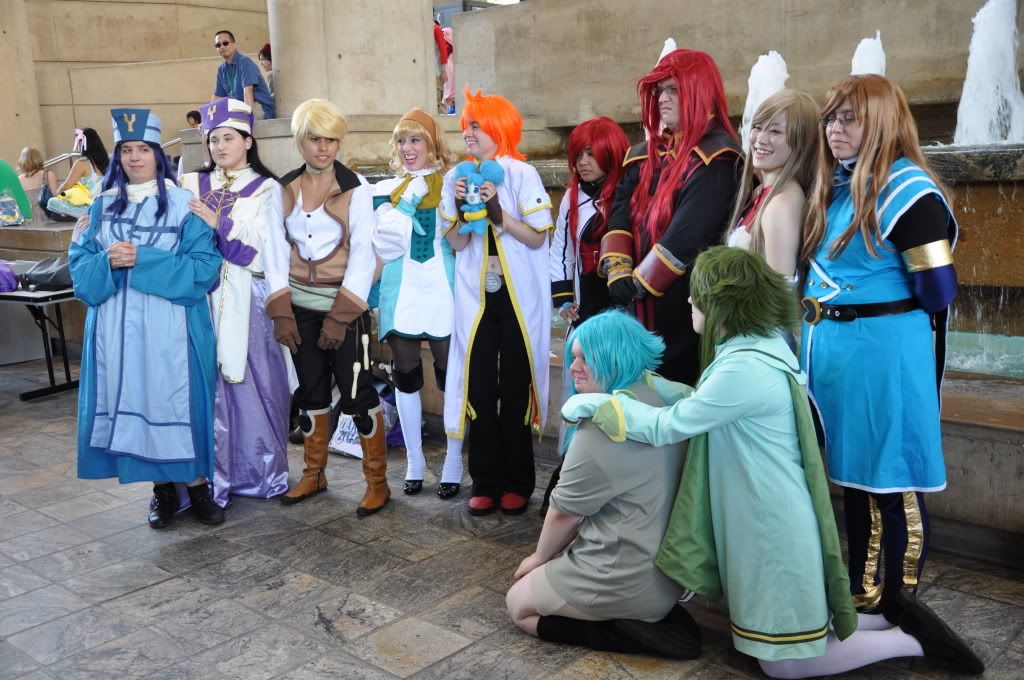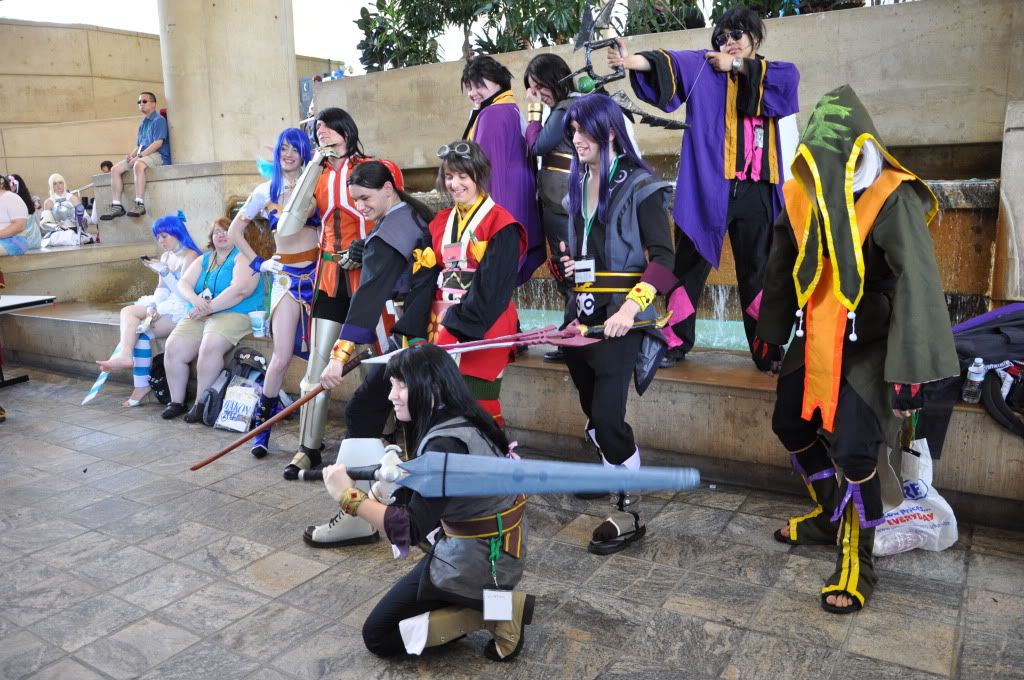 Vesperia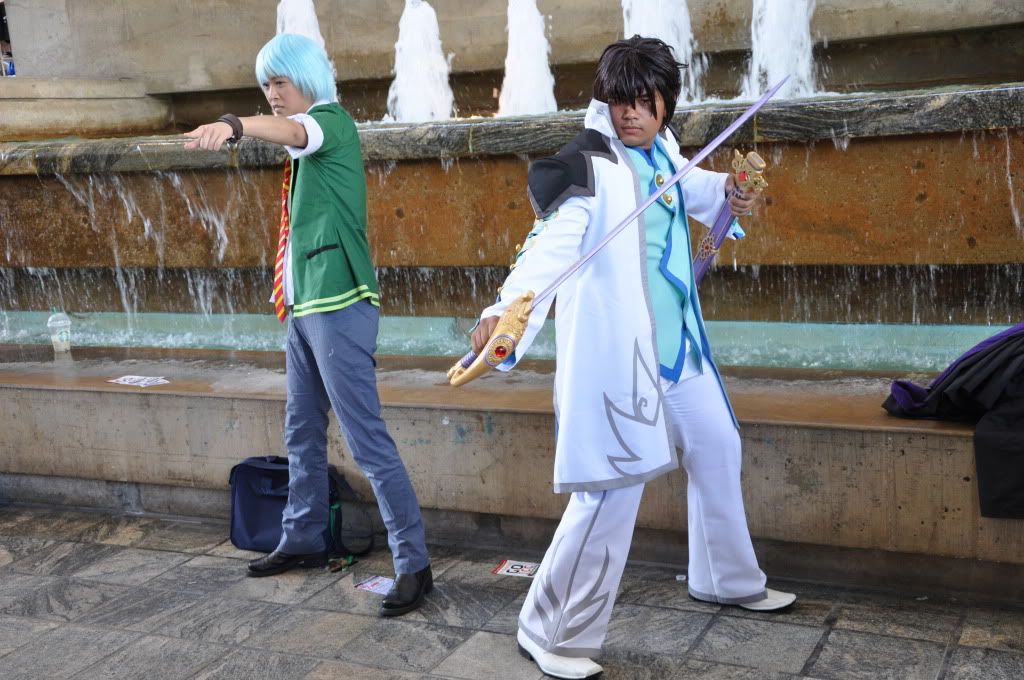 Graces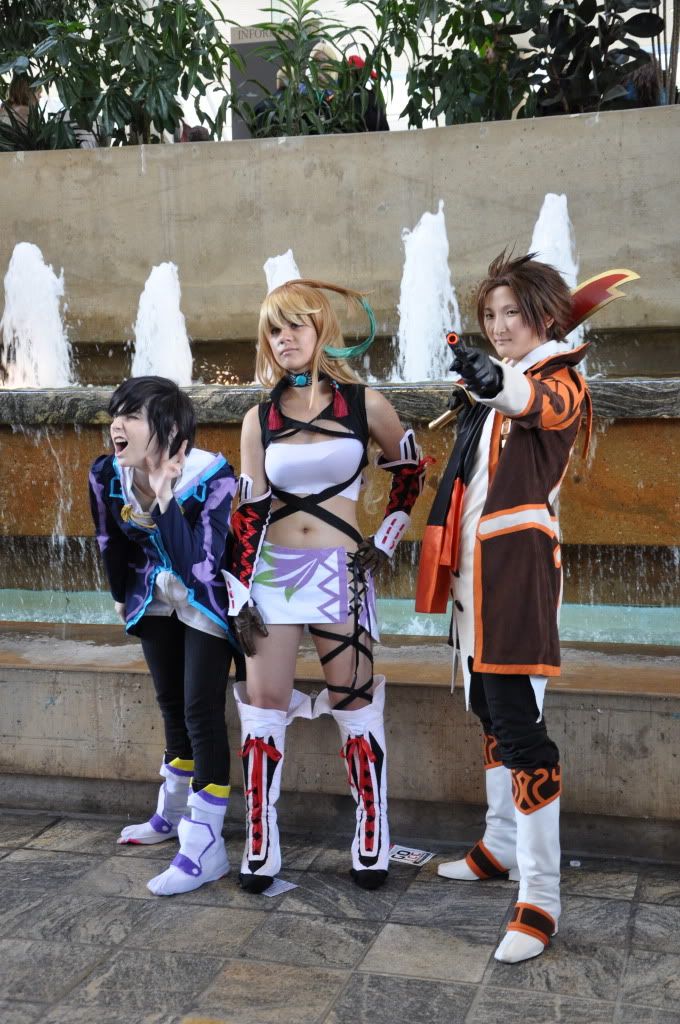 THIS IS XILLIA, ALEX. DO YOU WANT ME TO TALK LOUDER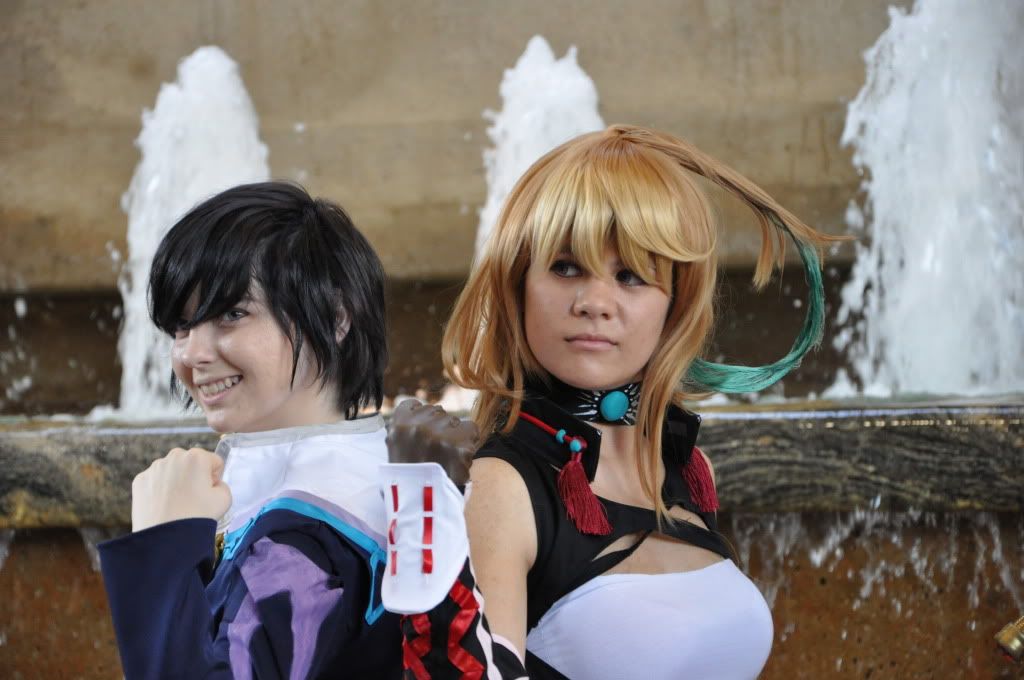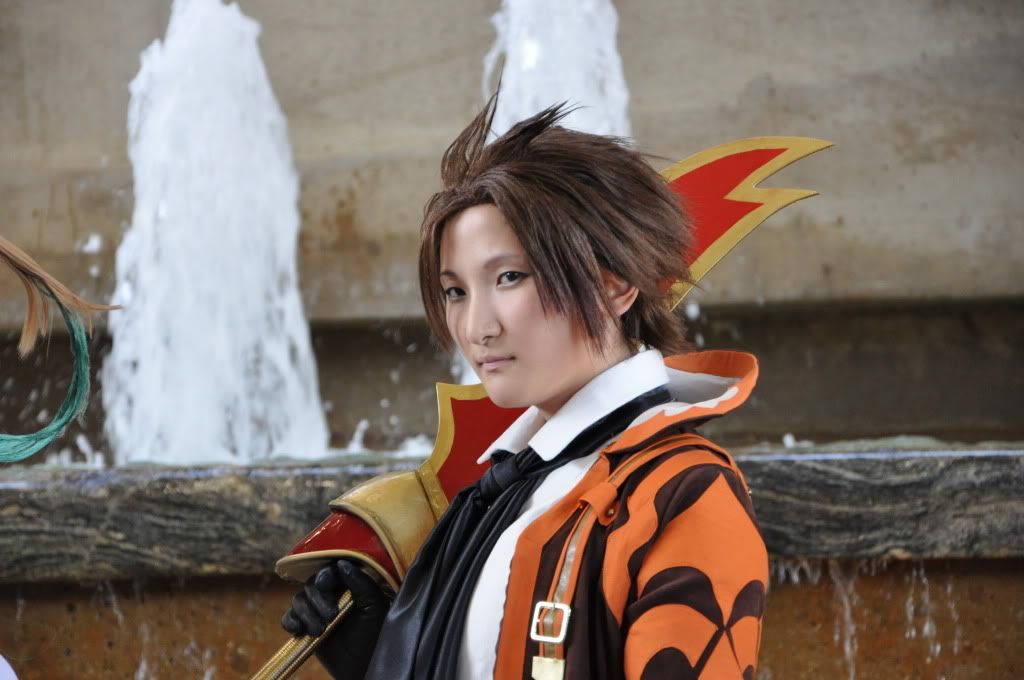 Alvin's bamf was pretty Alison, not gonna lie.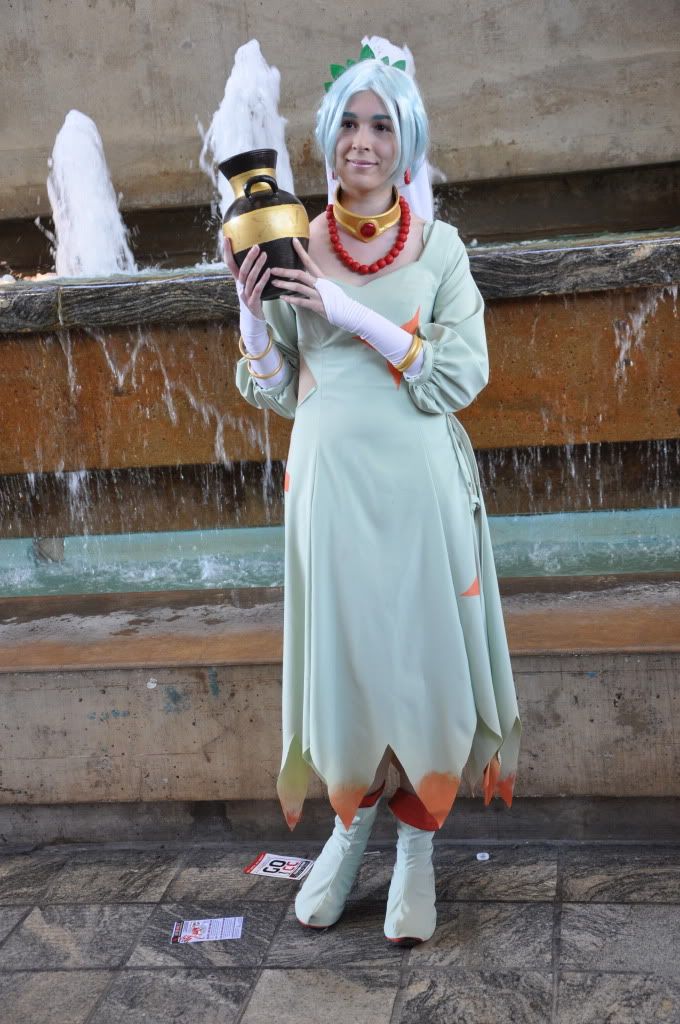 Legendia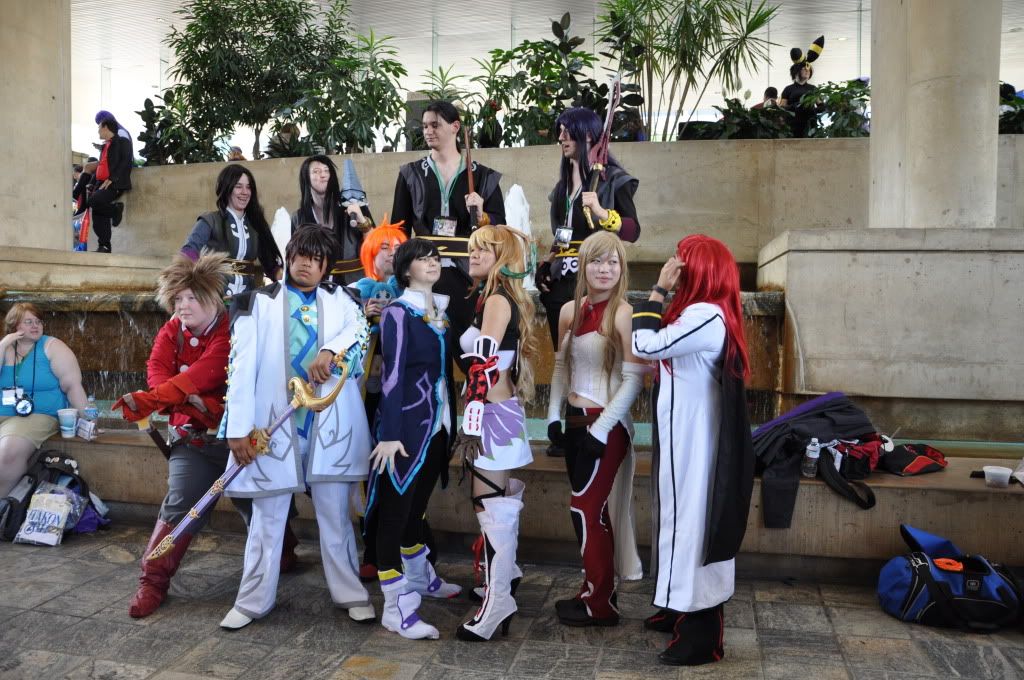 Main heroes (YES I CHEATED)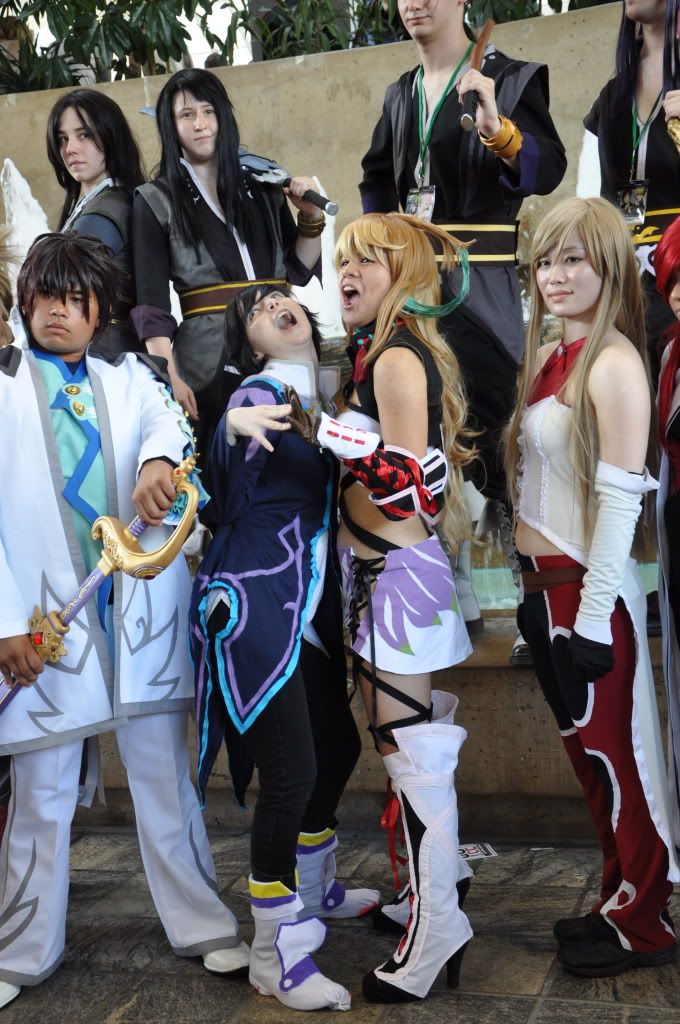 SCREW YOU AND YOUR SERIOUS TIME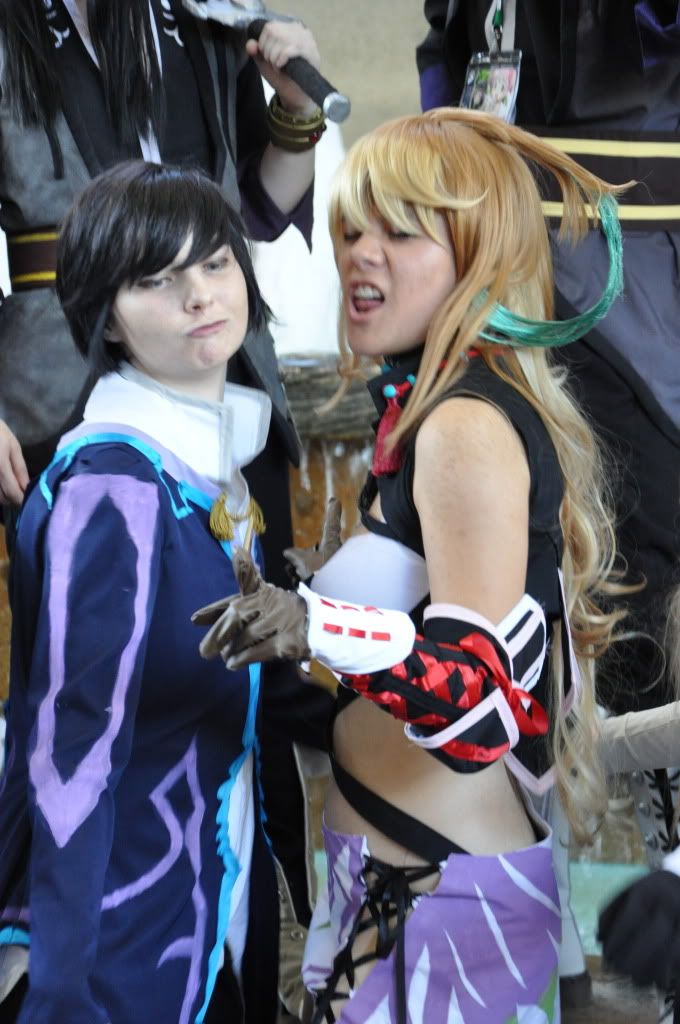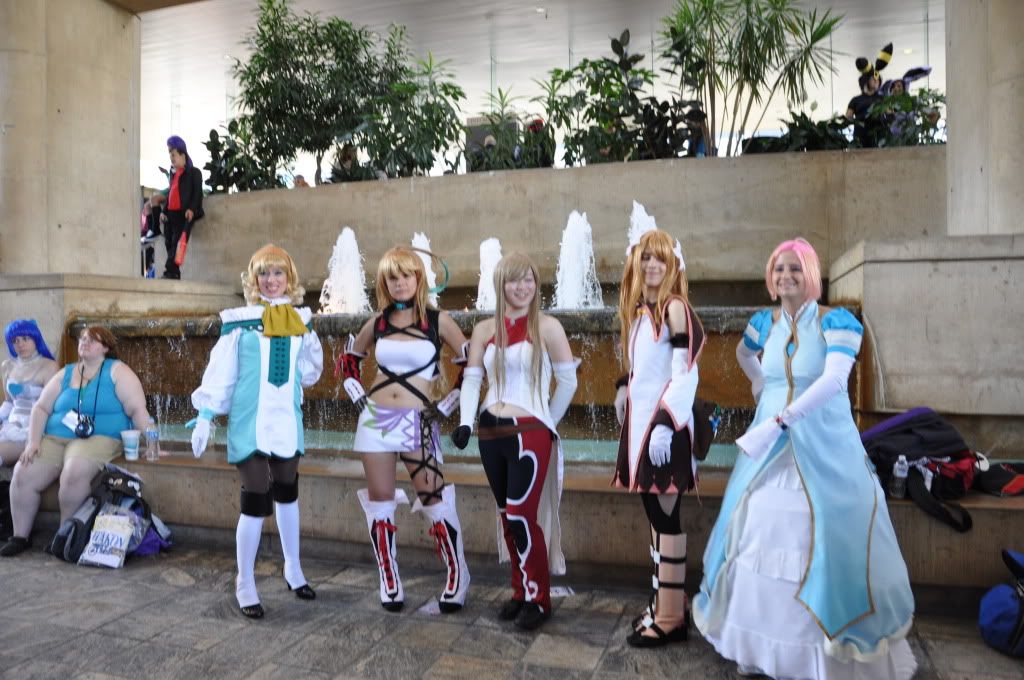 Main heroines YES I CHEATED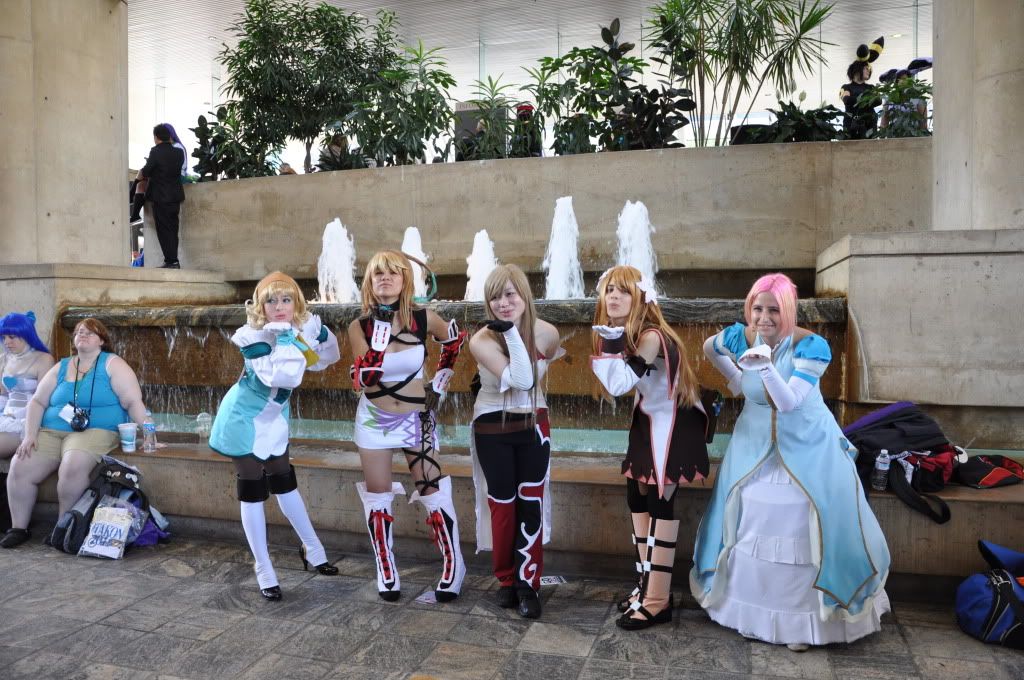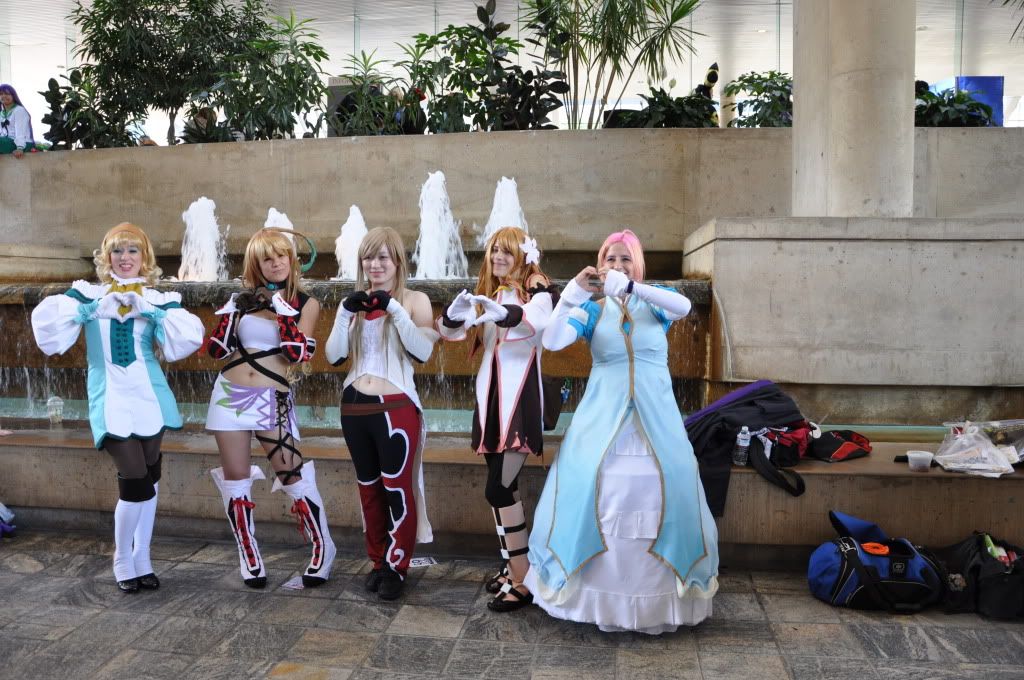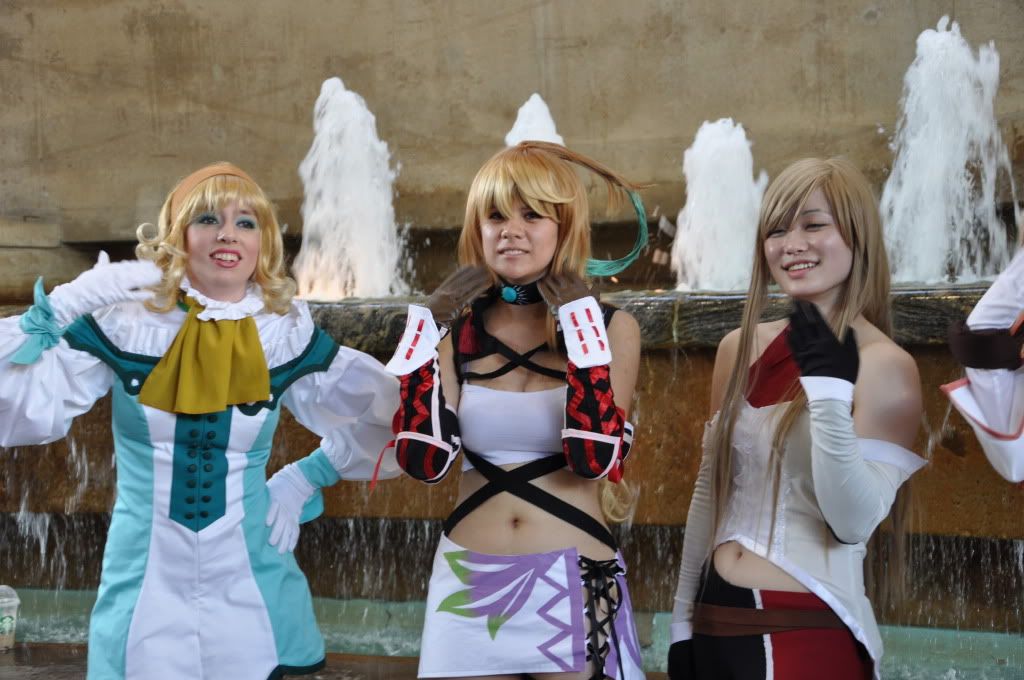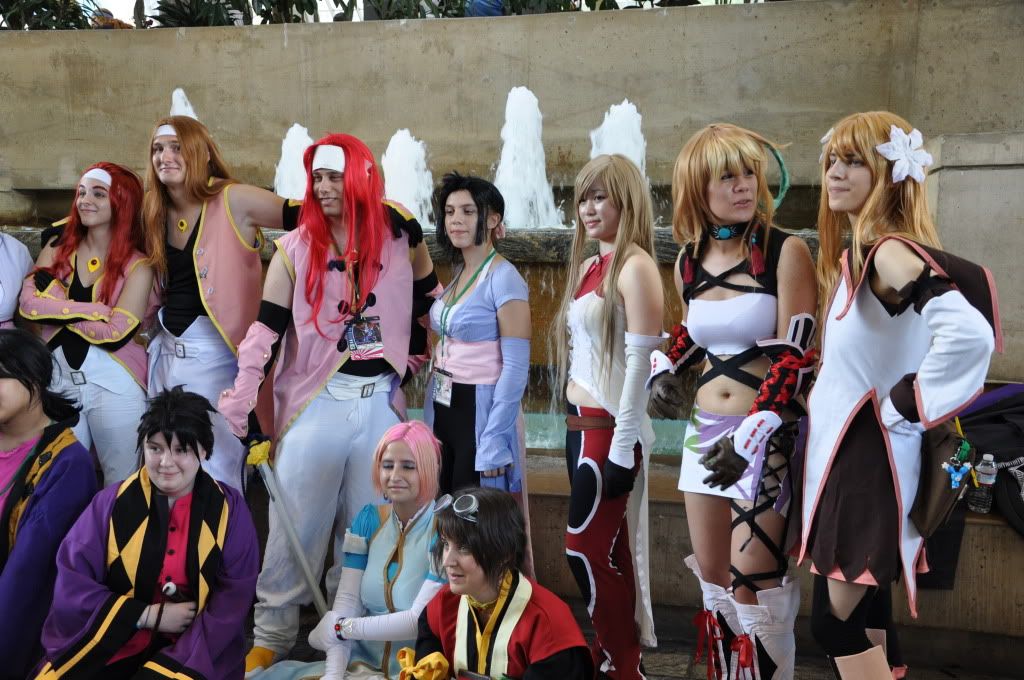 Zelos and Raven plus ladies. Not gonna lie I was so lost lol.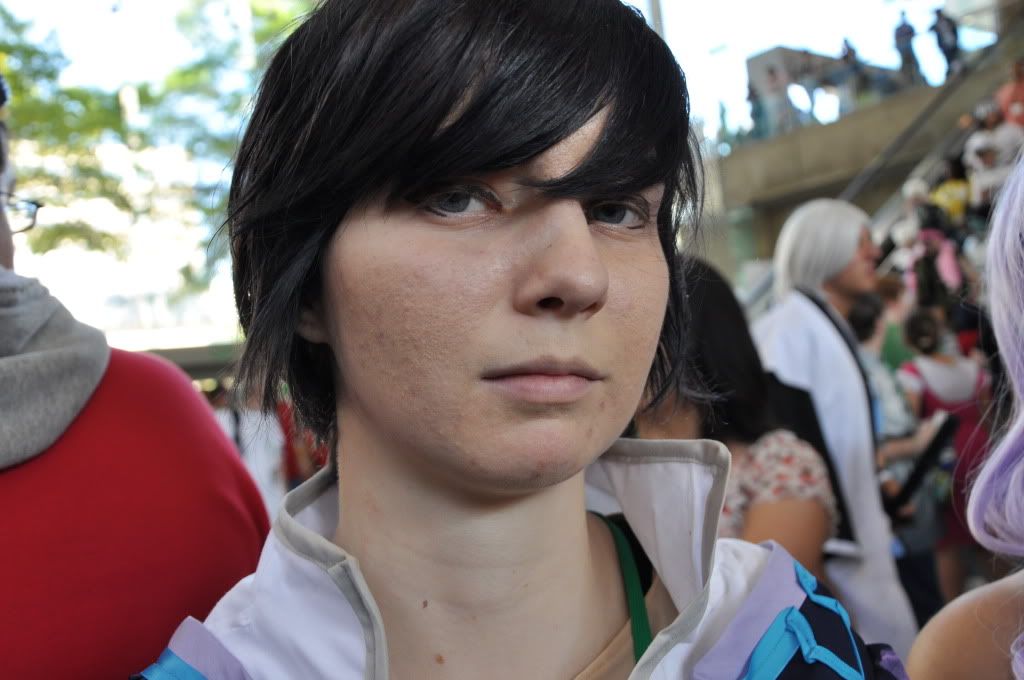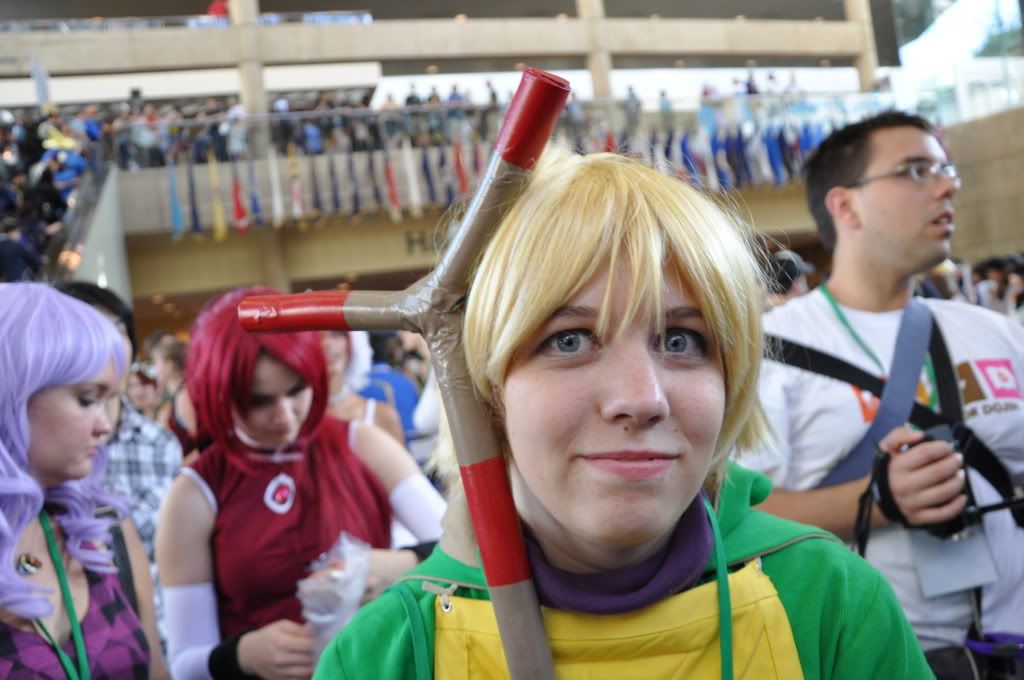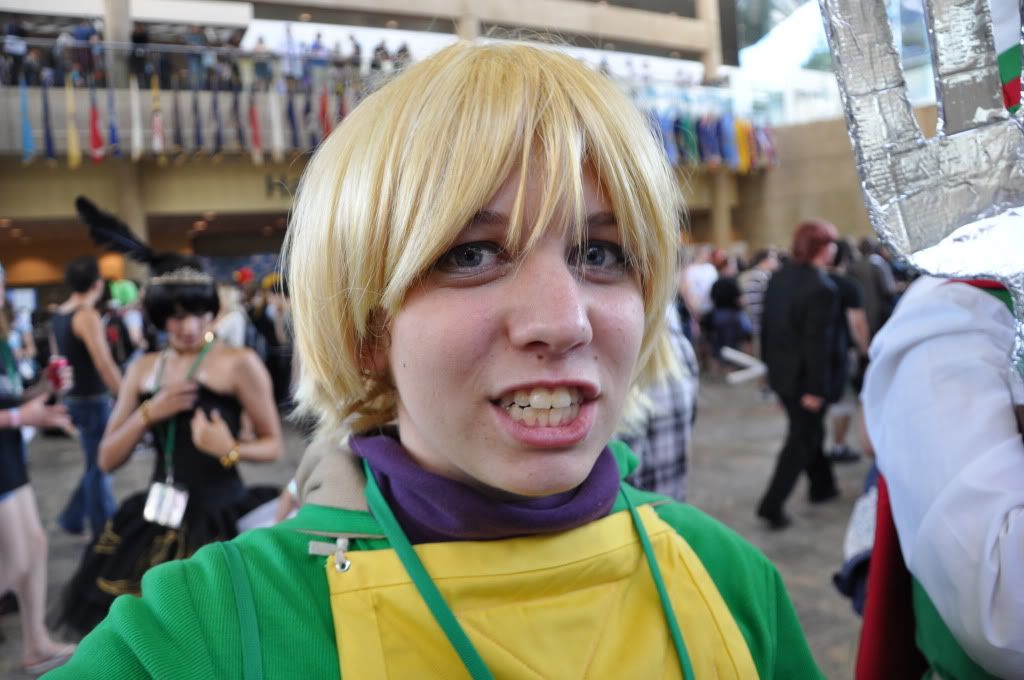 yup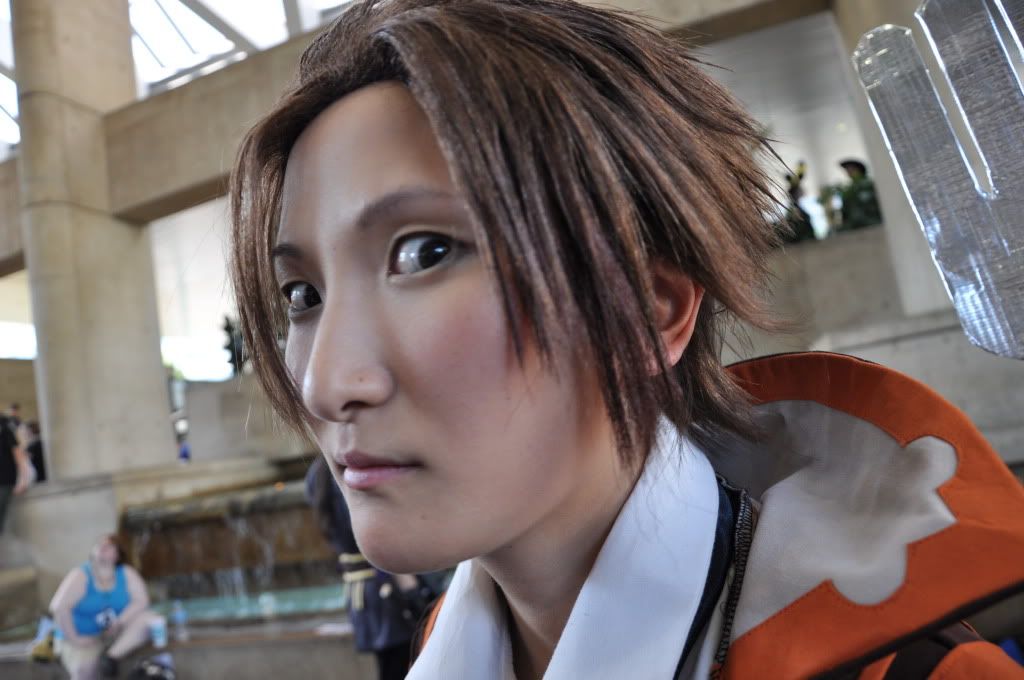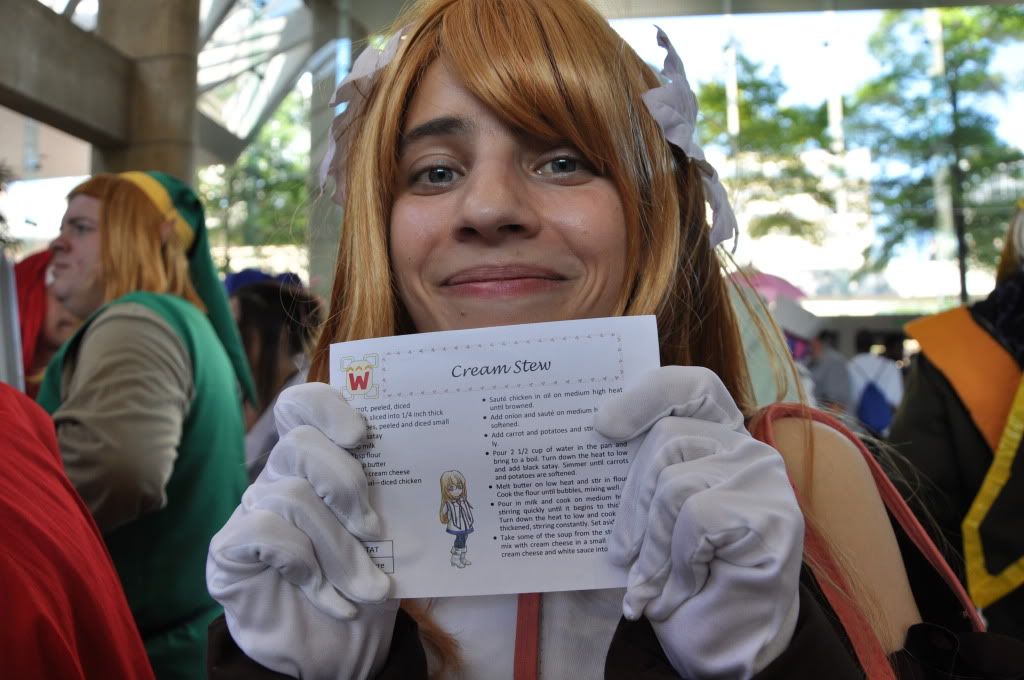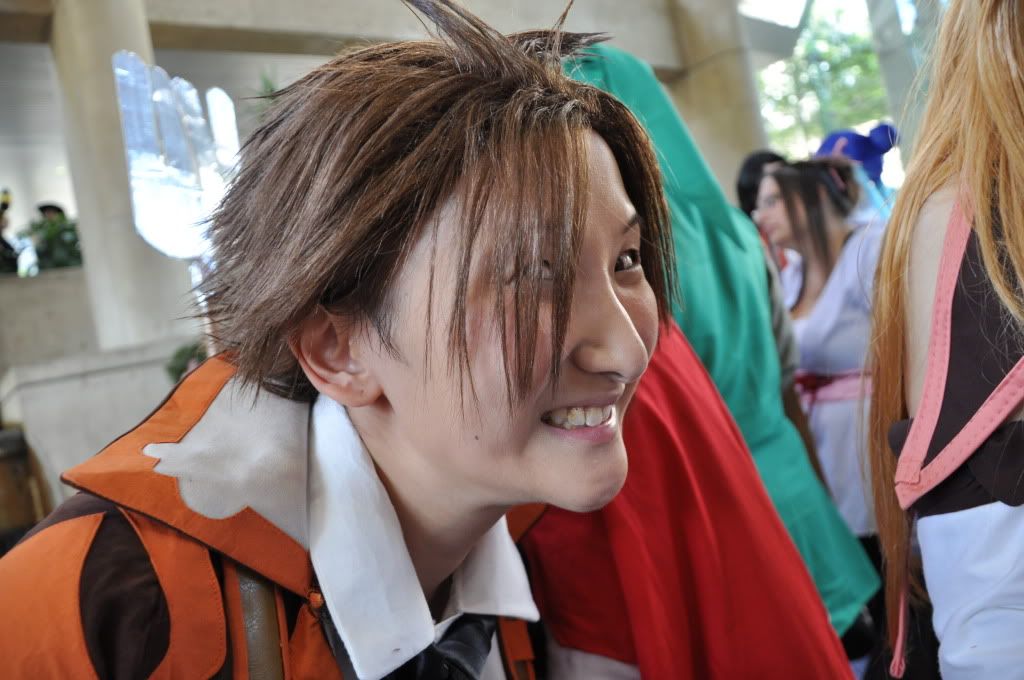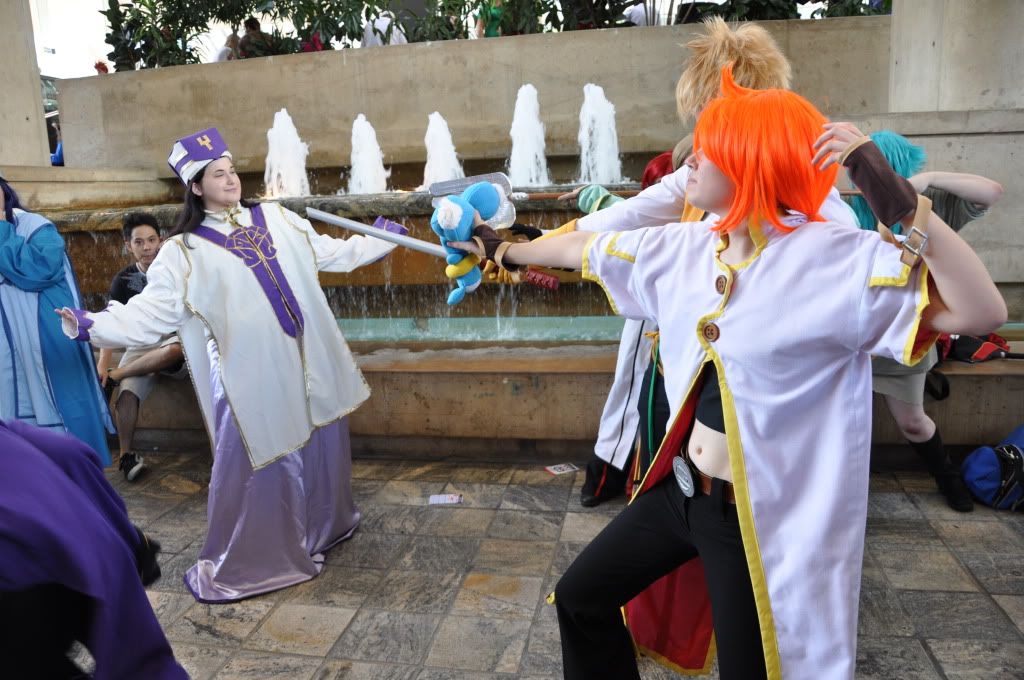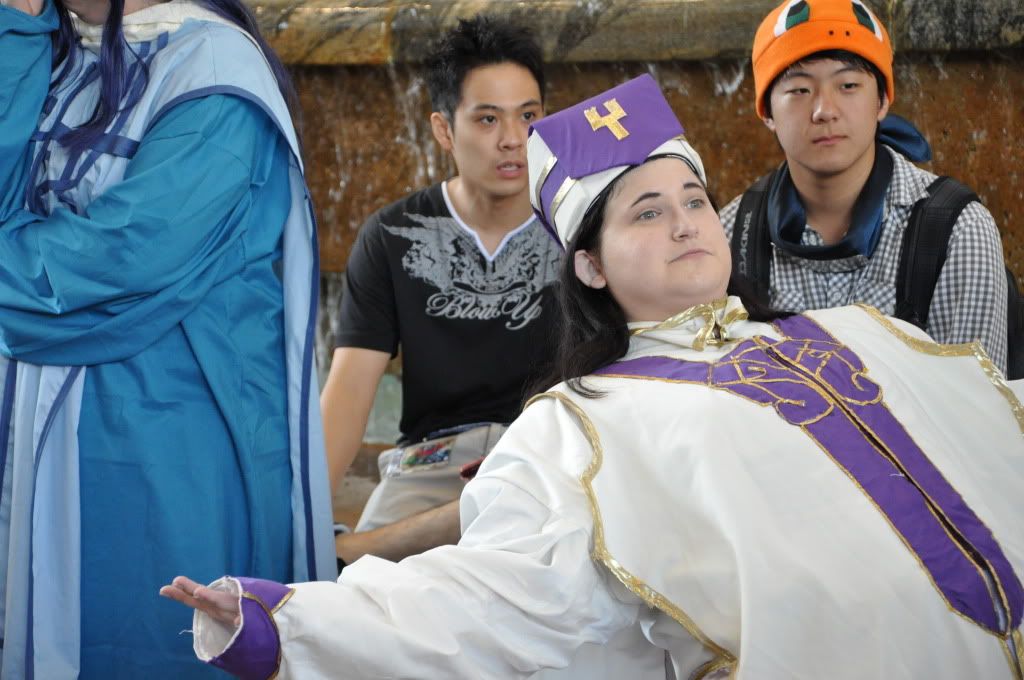 see the mohs is best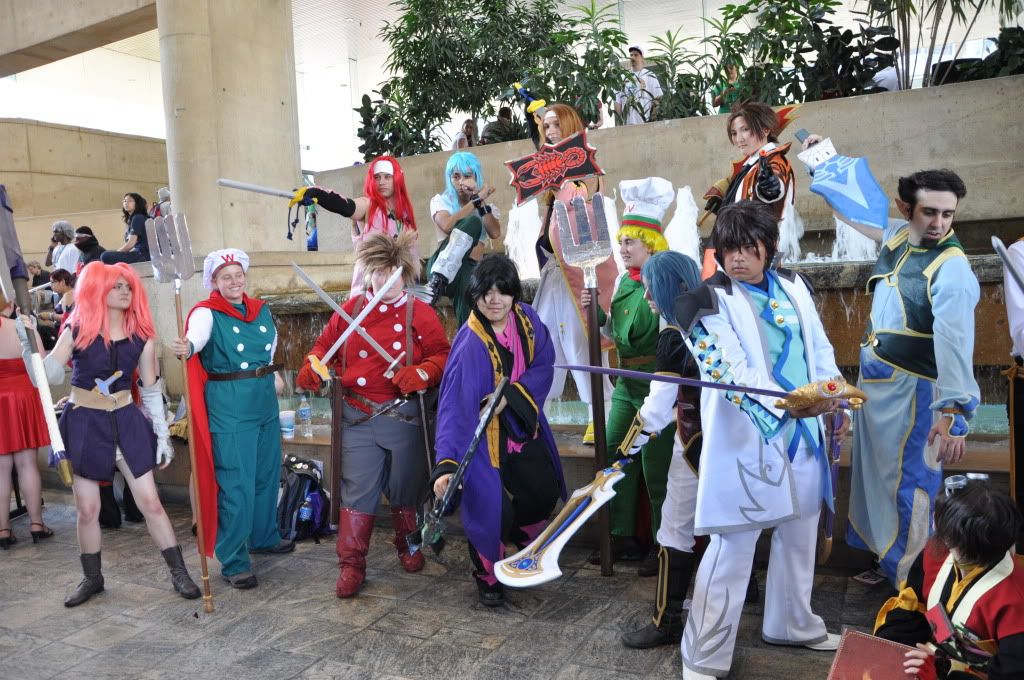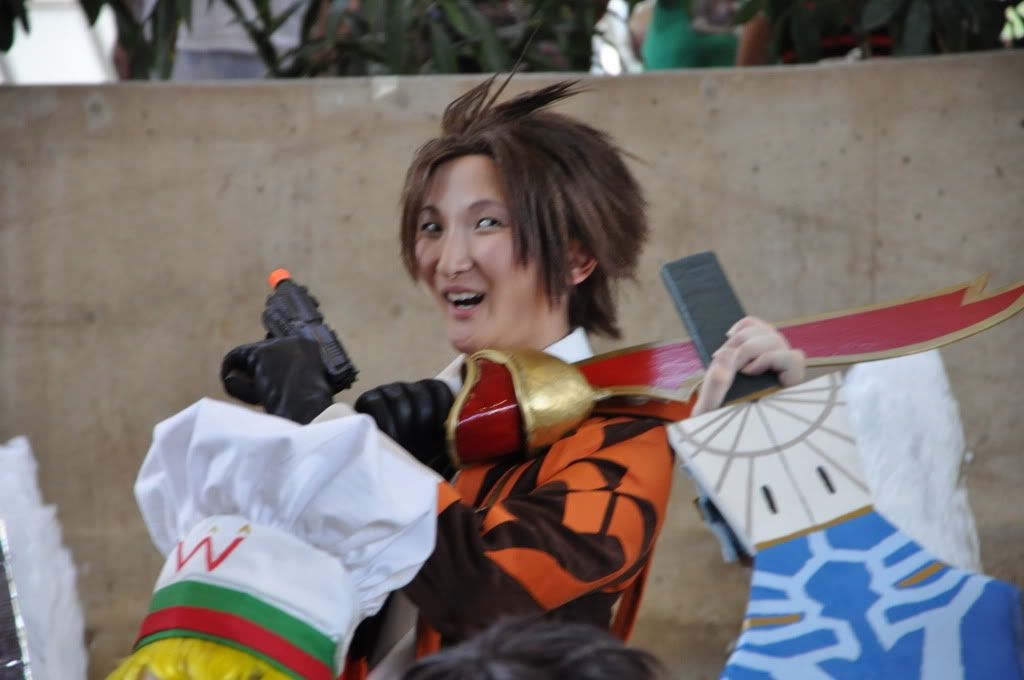 Beautiful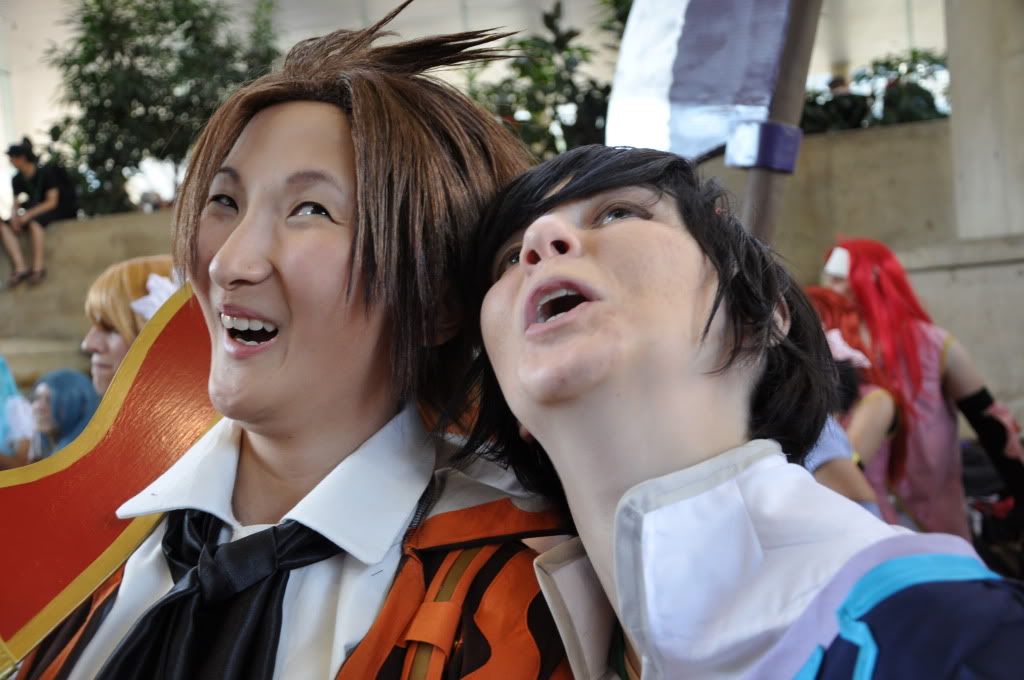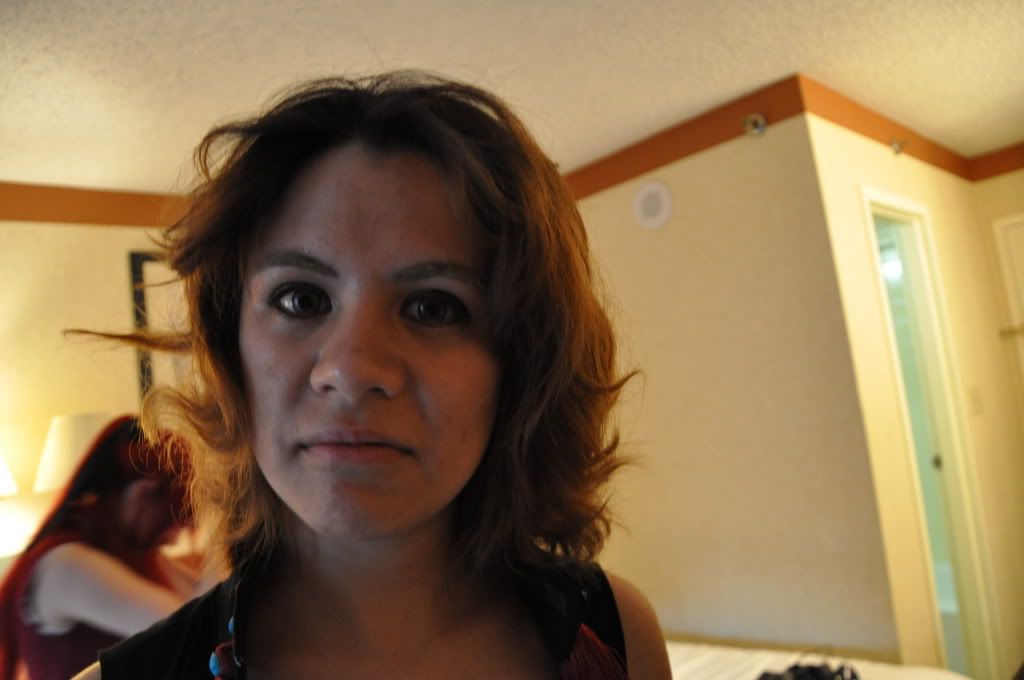 My hair after I took Milla's wig off. IT STILL WANTED TO HAVE AN ANTENNA.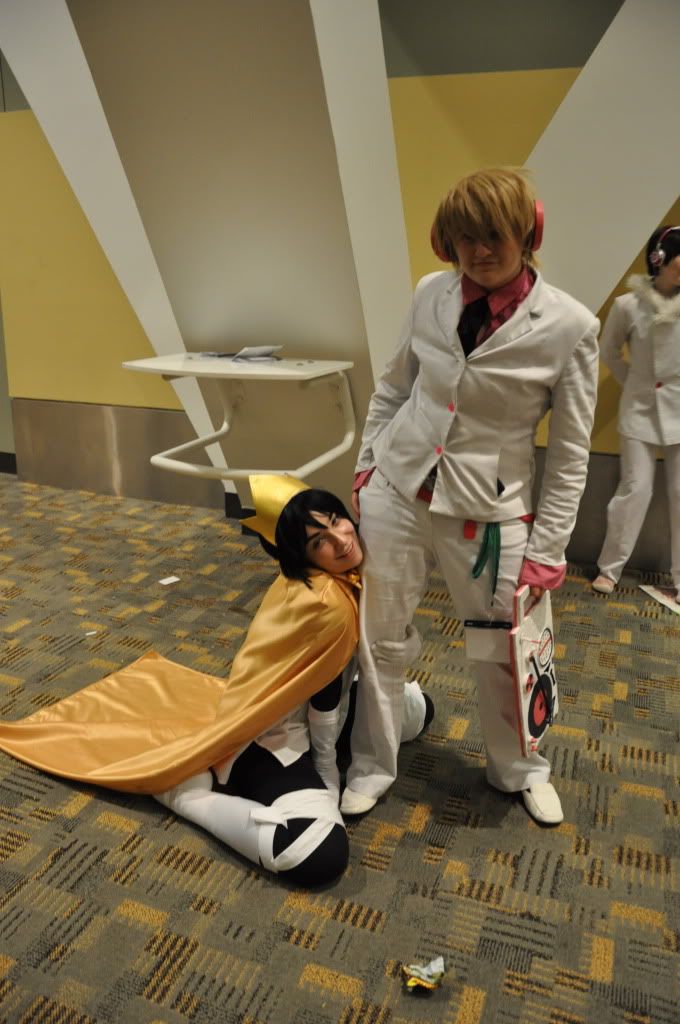 HIBIYAAAAAAAAAAAAA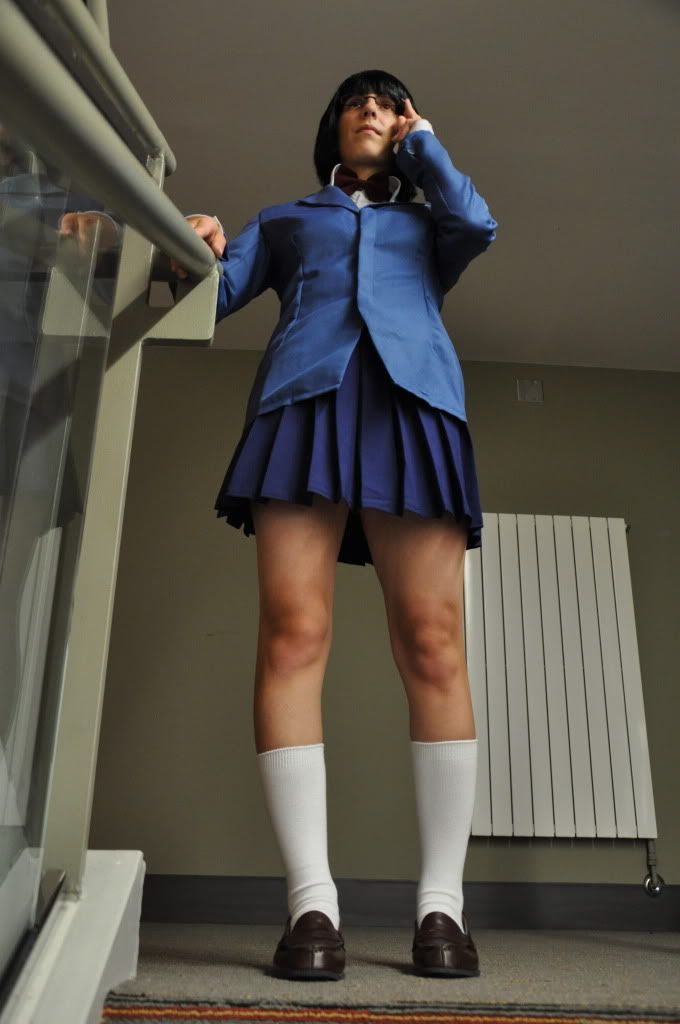 More DRRR shoot times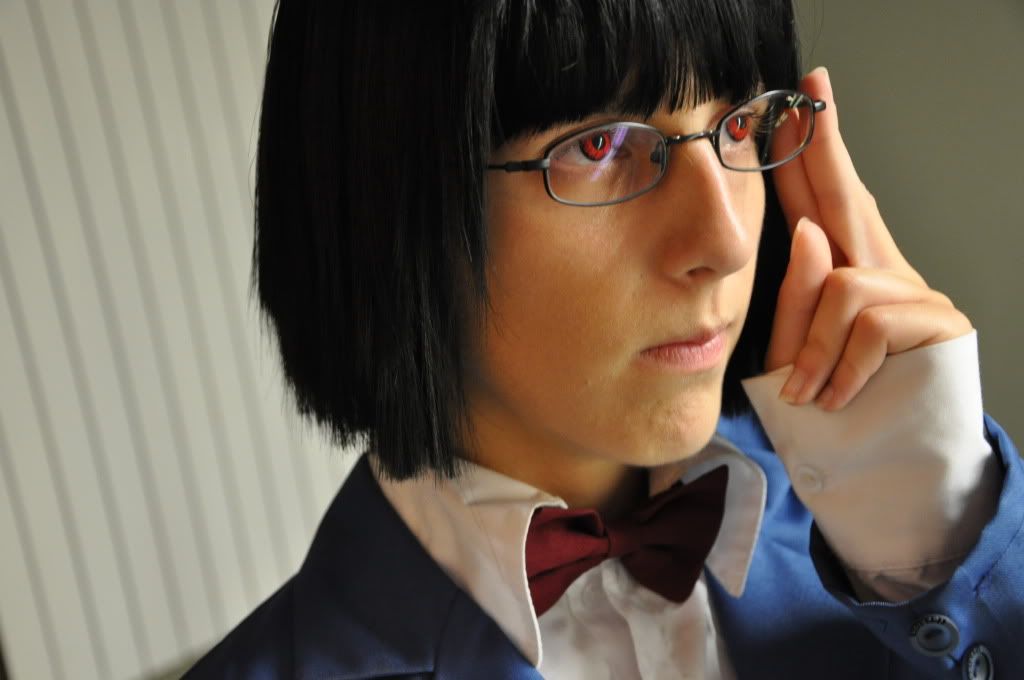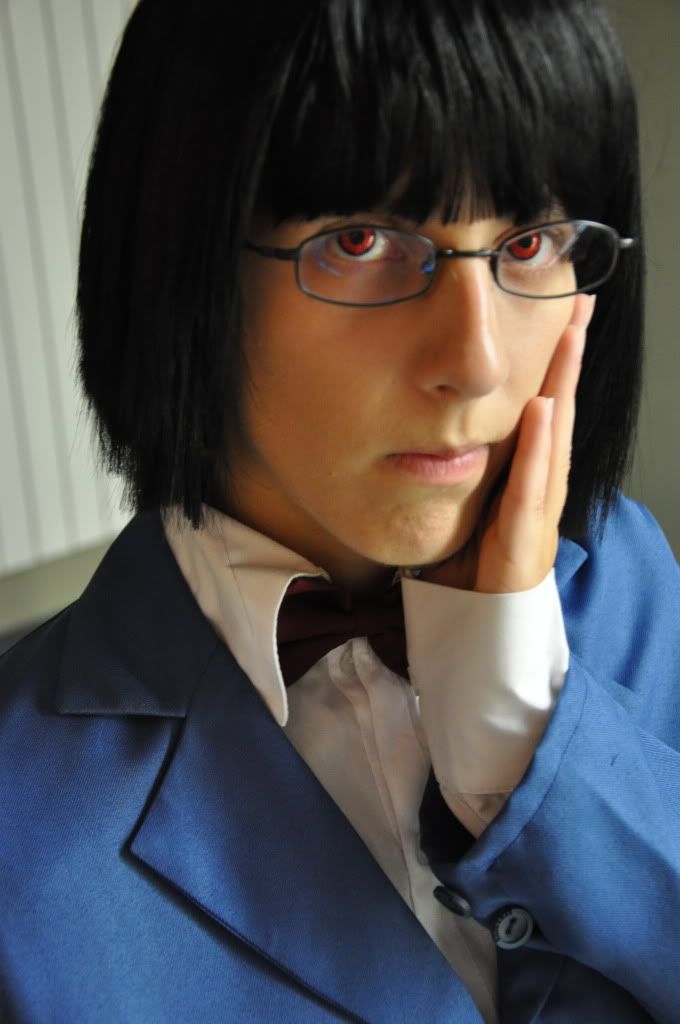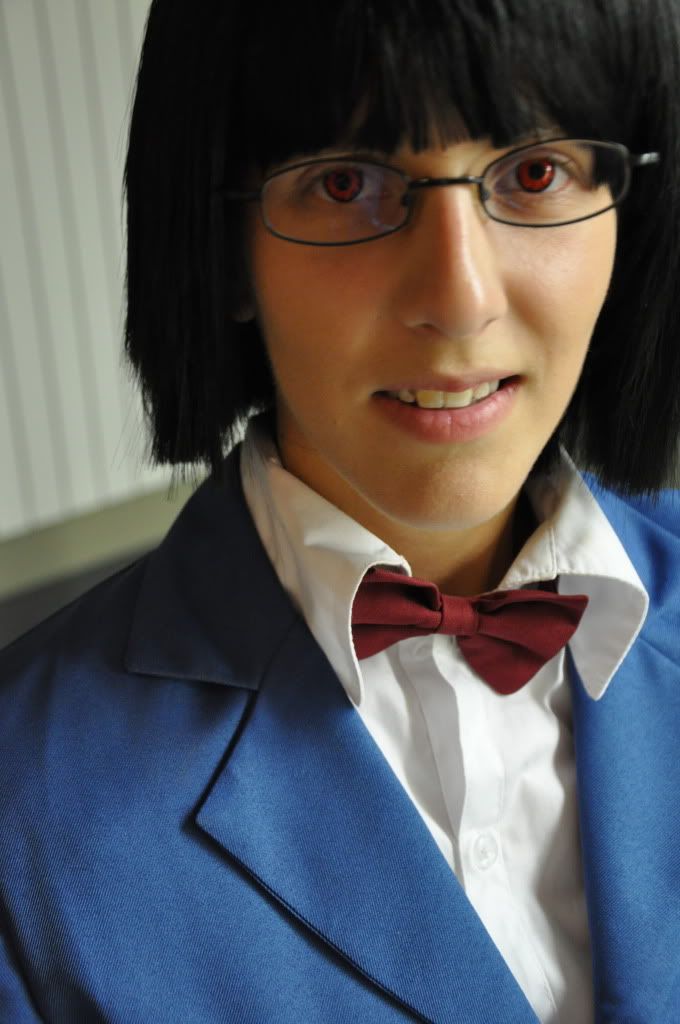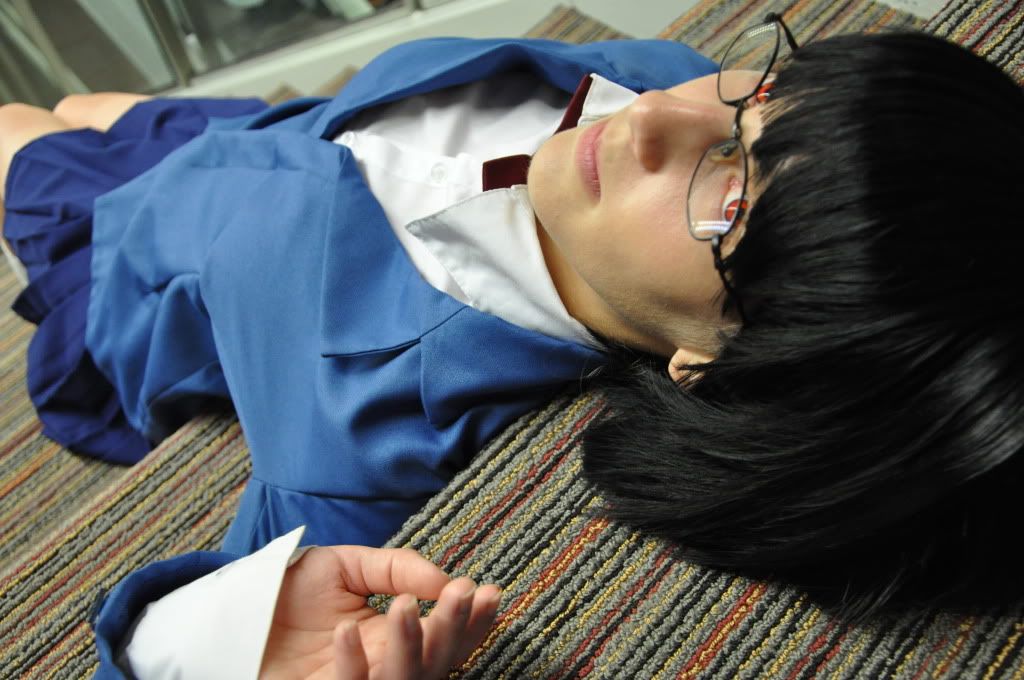 I had some pictures from the other side but you could see in her shirt... so I didn't pick those.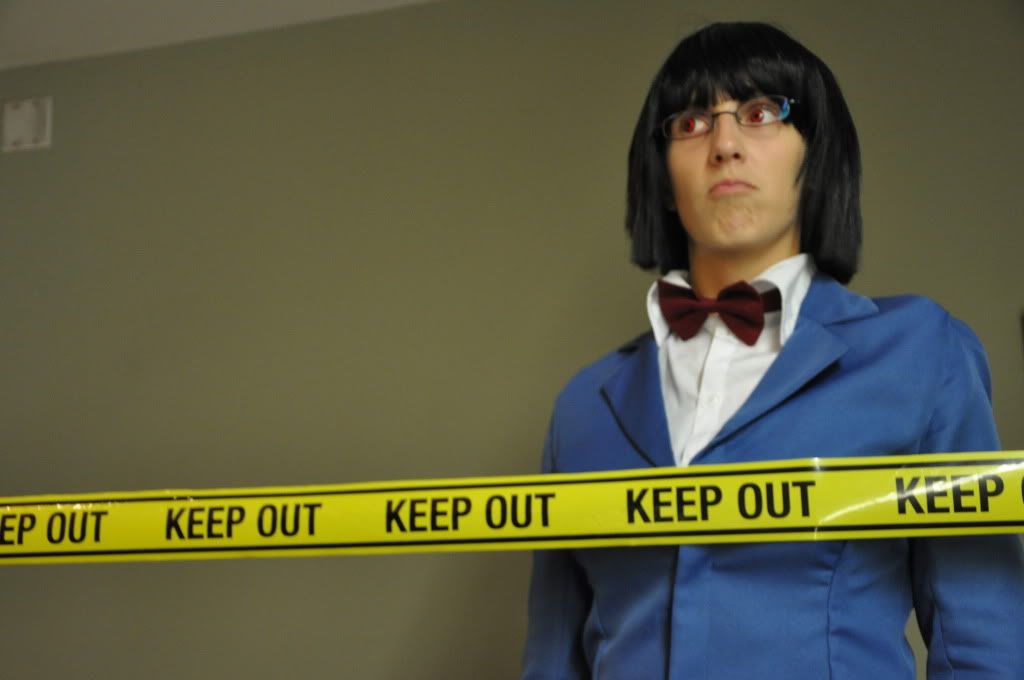 derp faces escape no one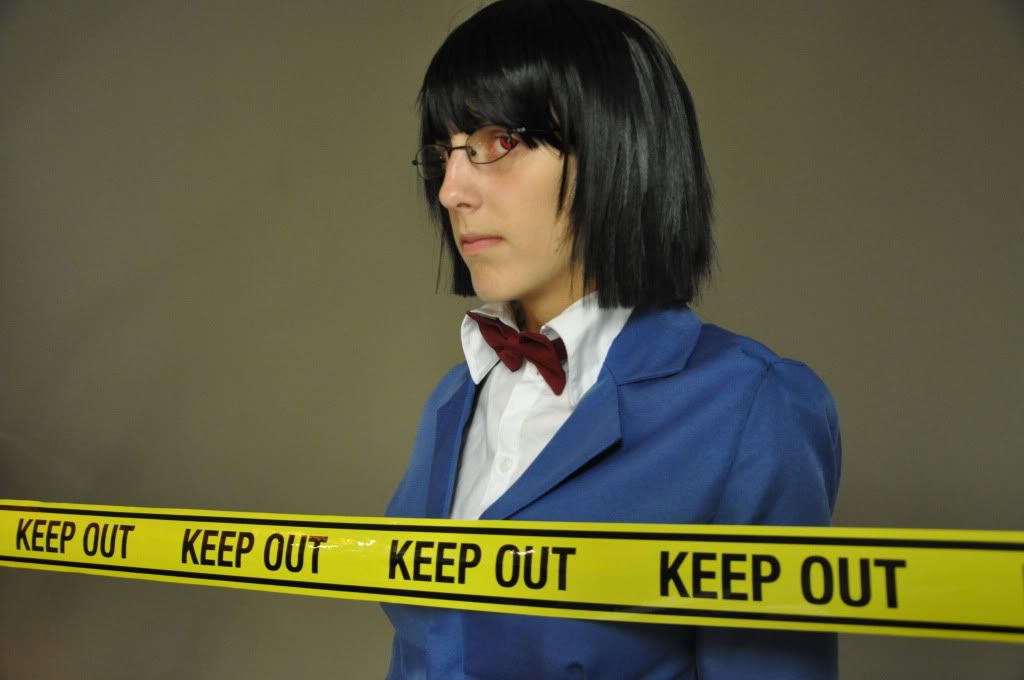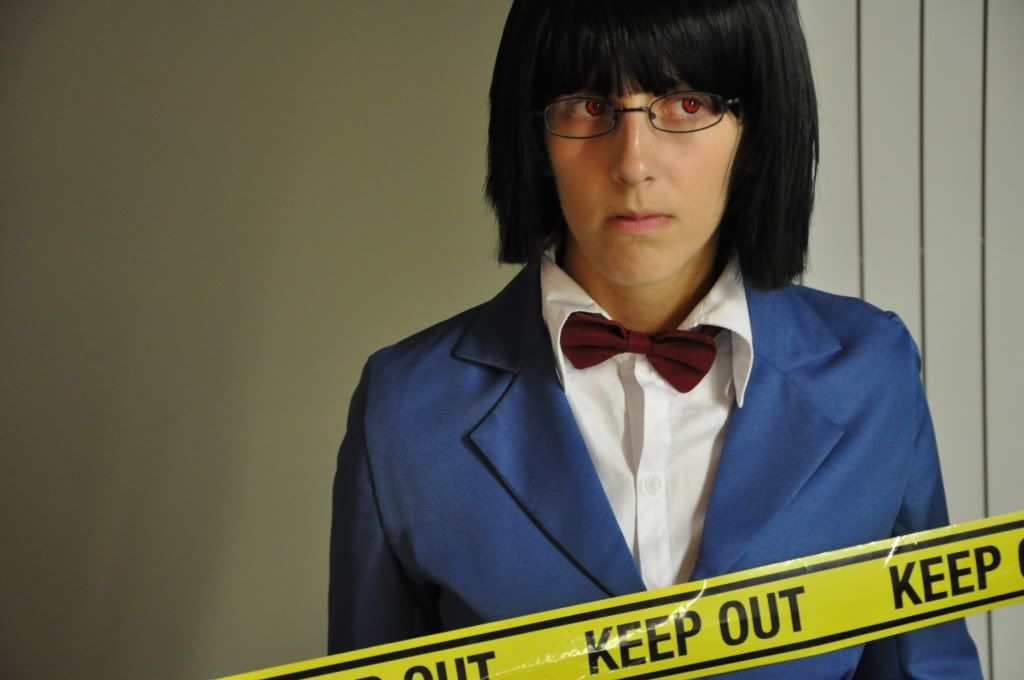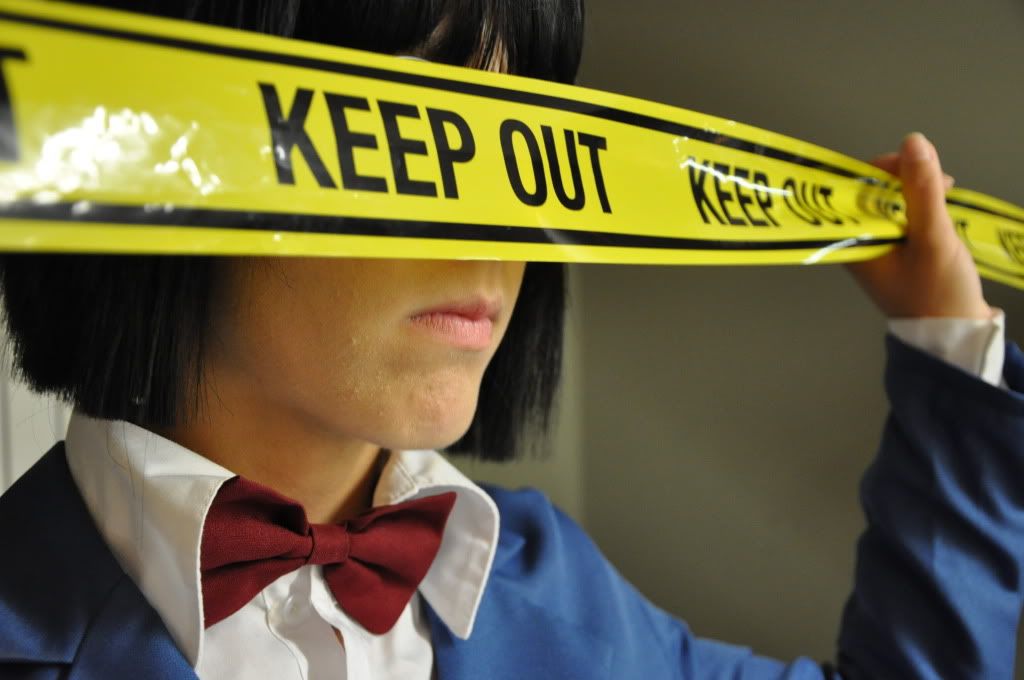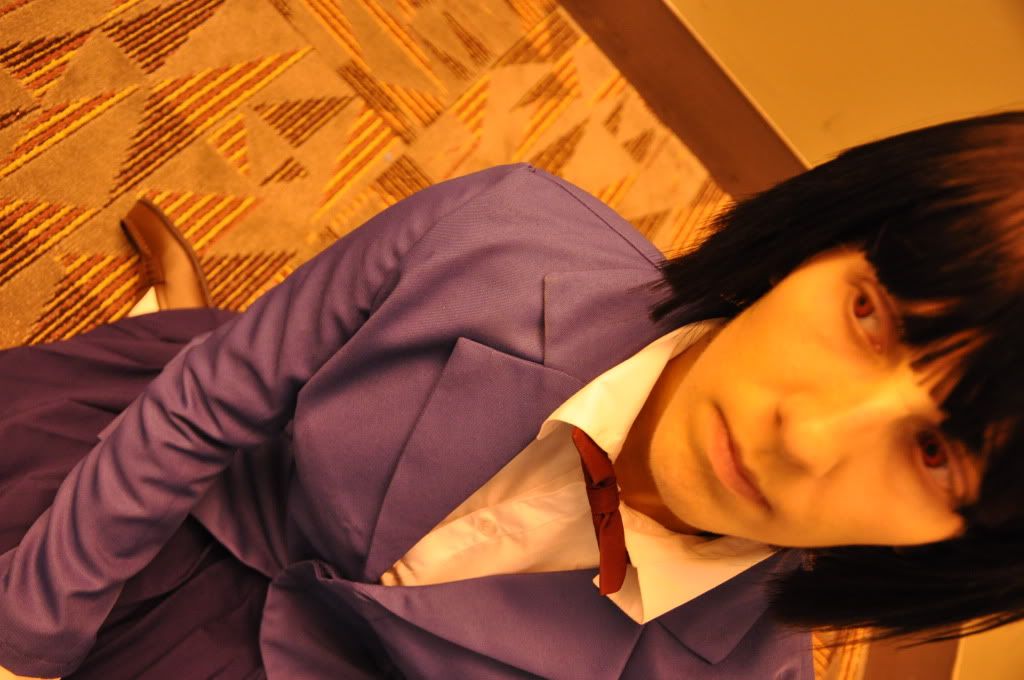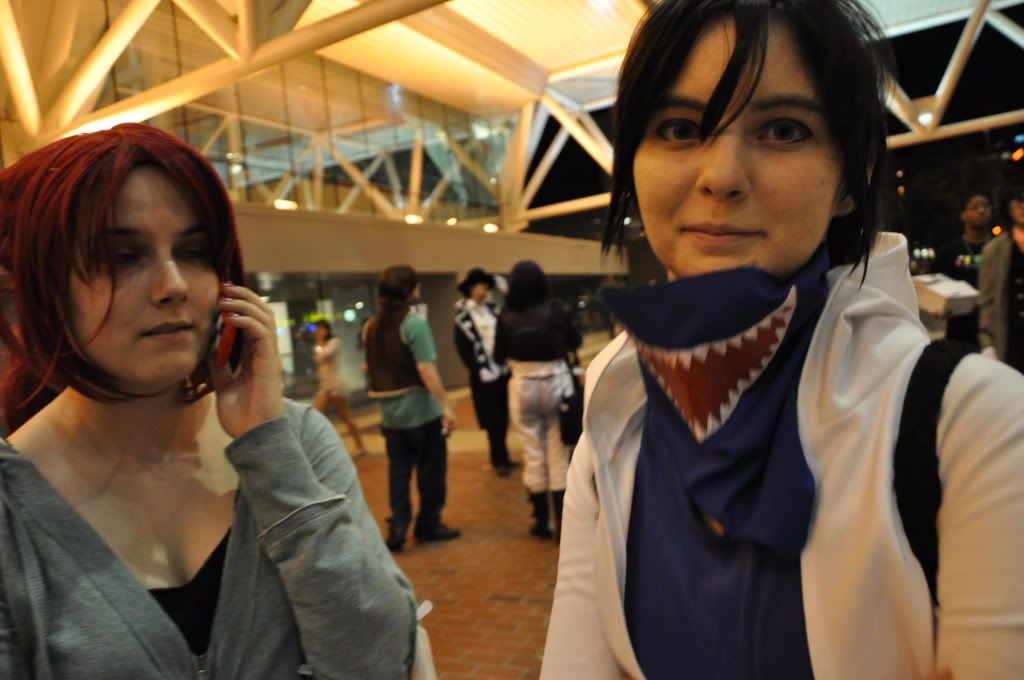 Waiting for Karen for dinnerrrr.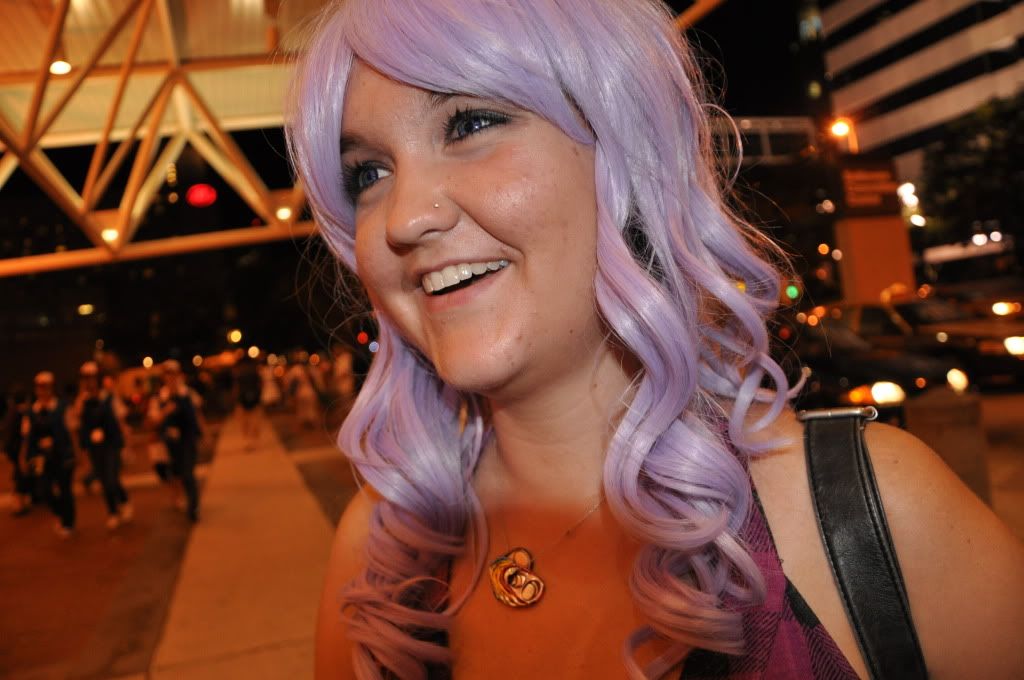 And Rachel joined the wig club!!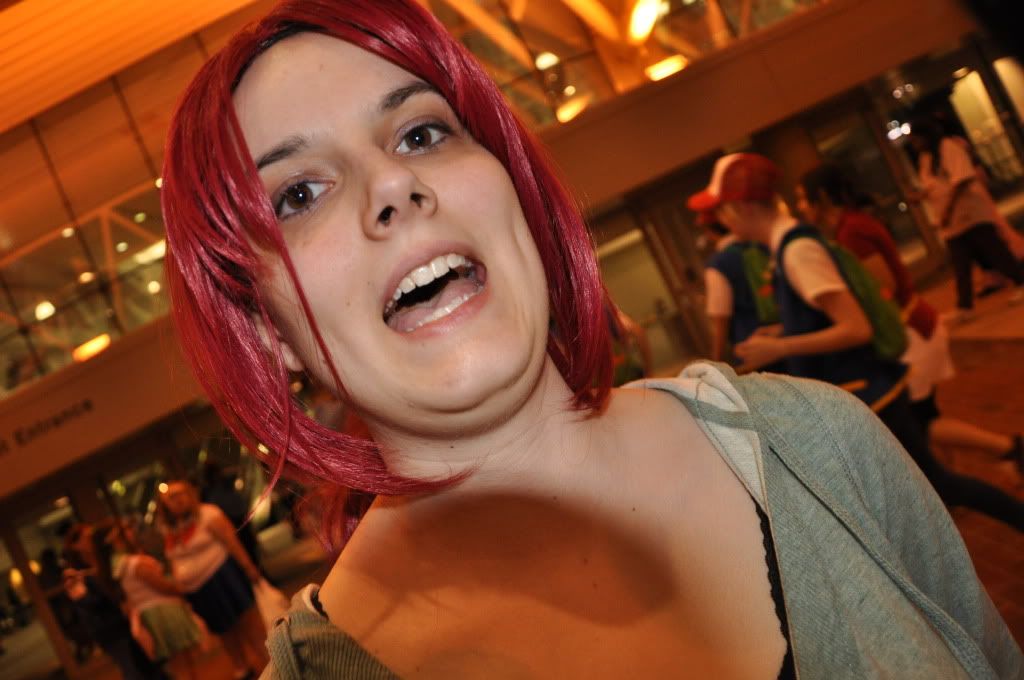 See. They escape
no one
.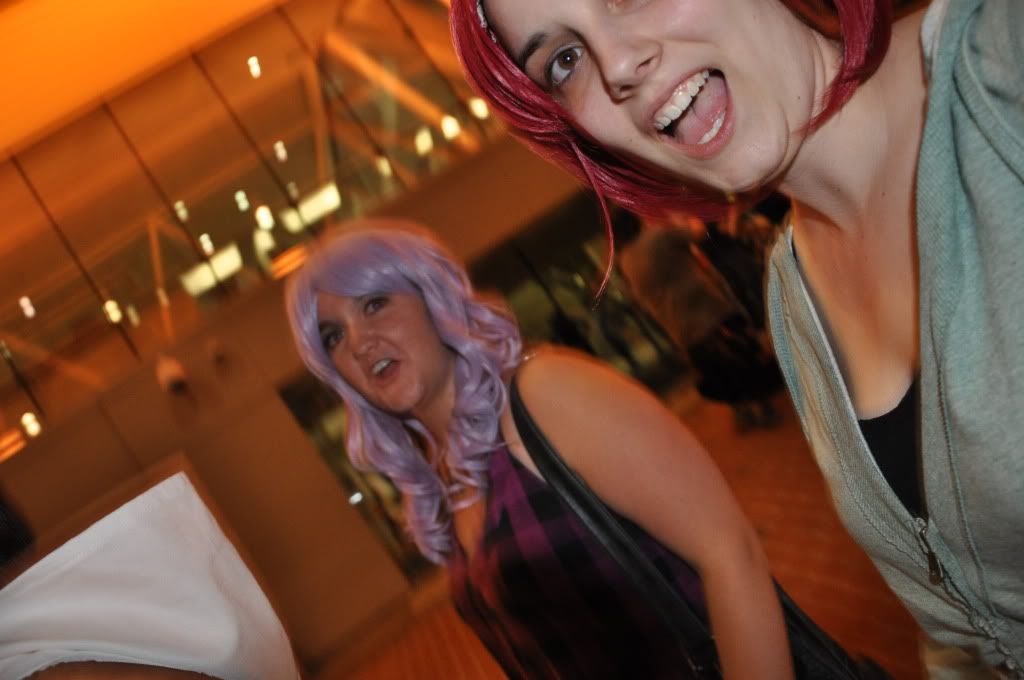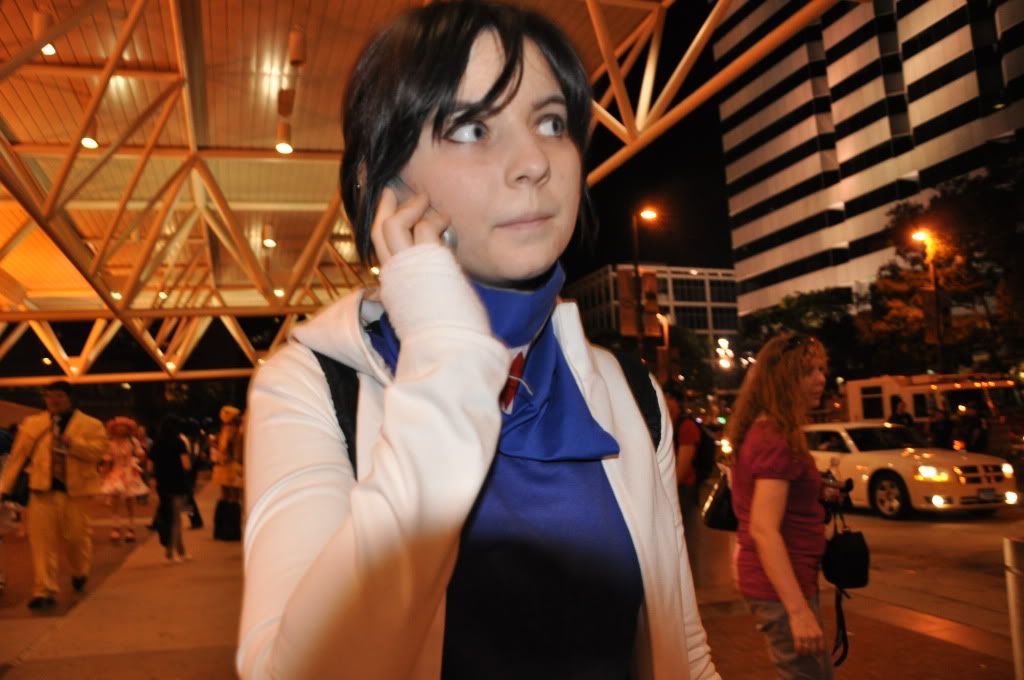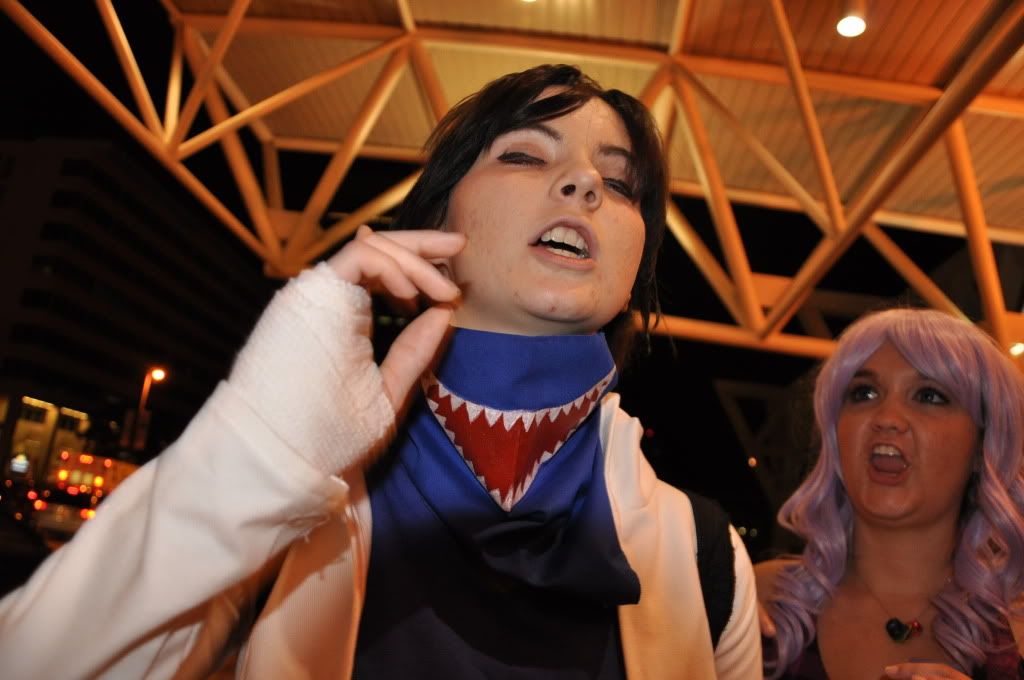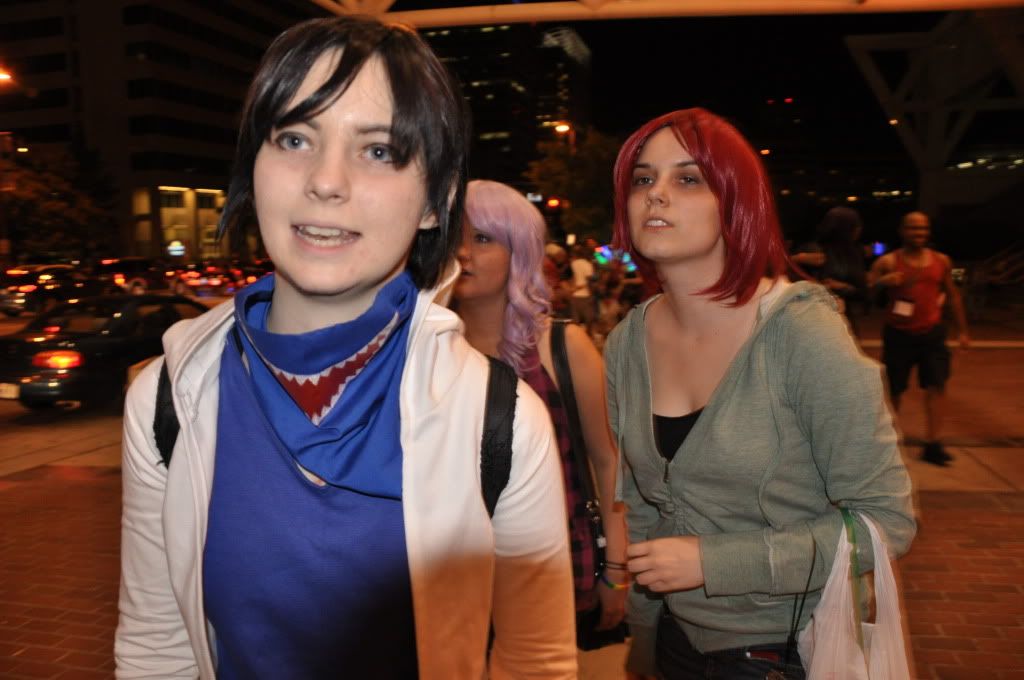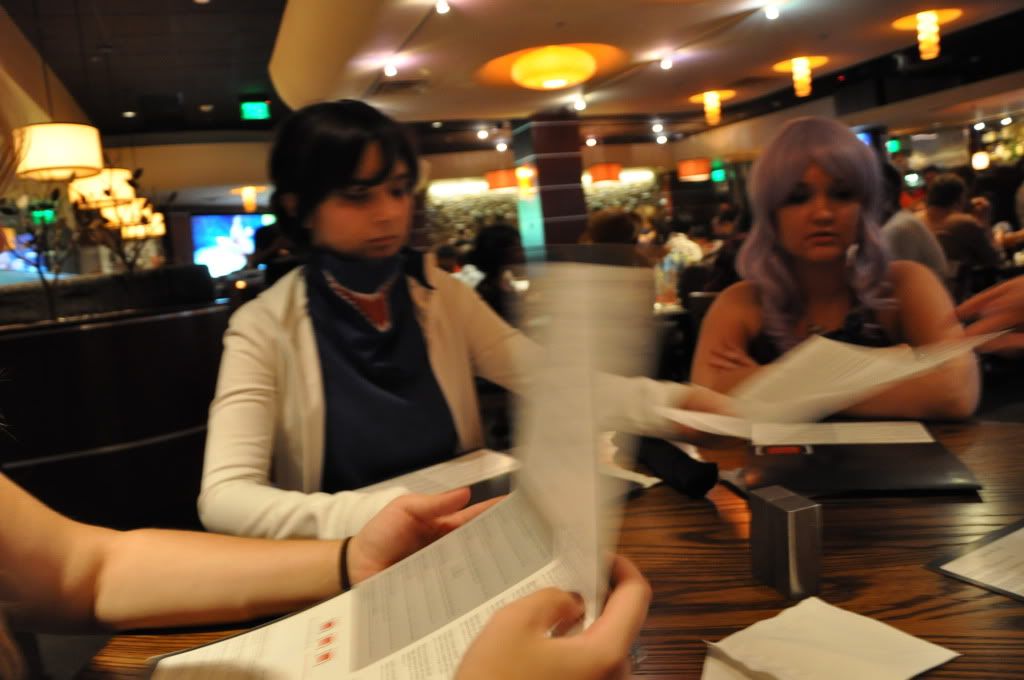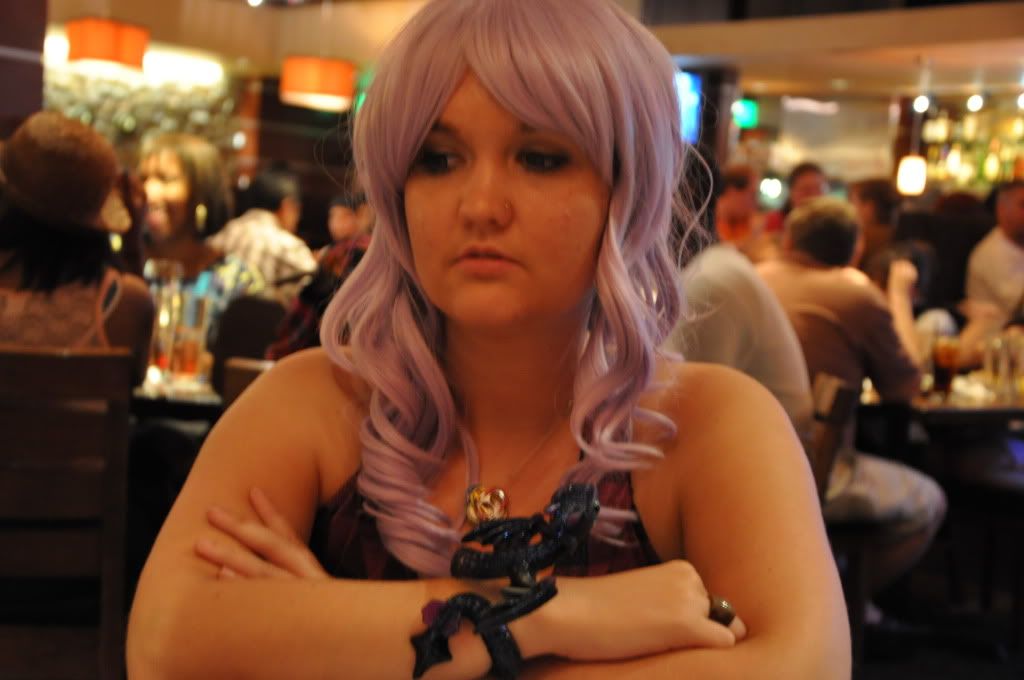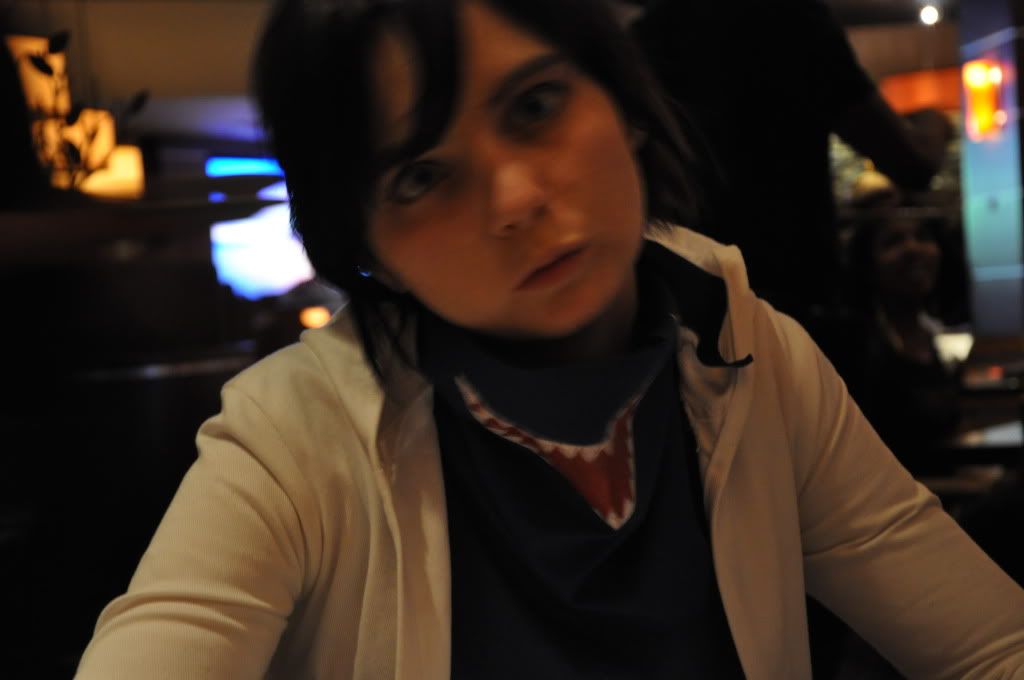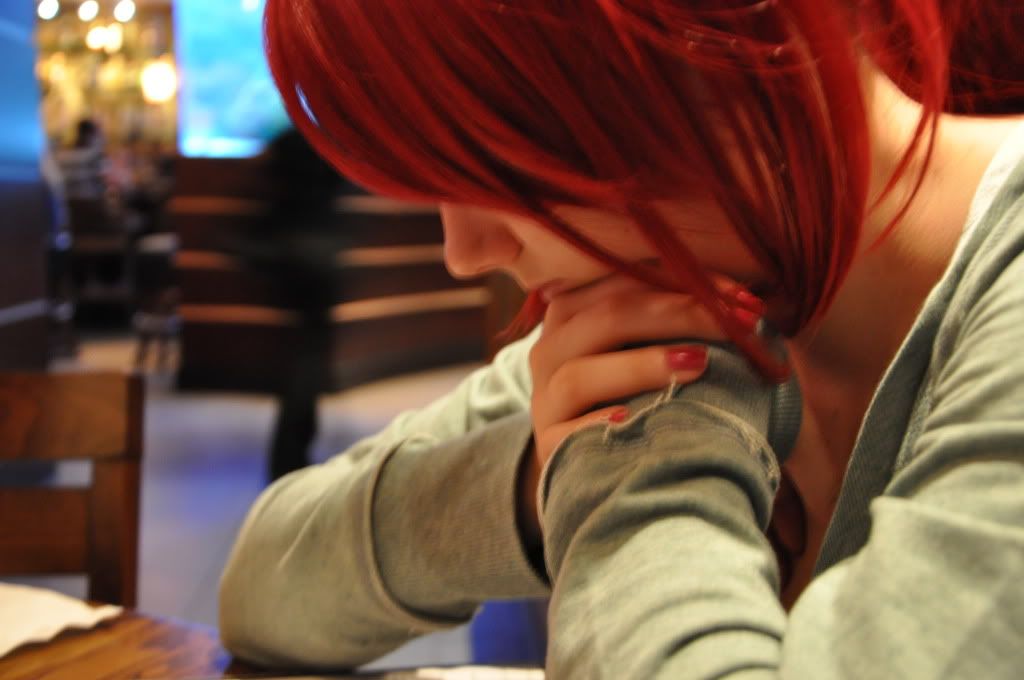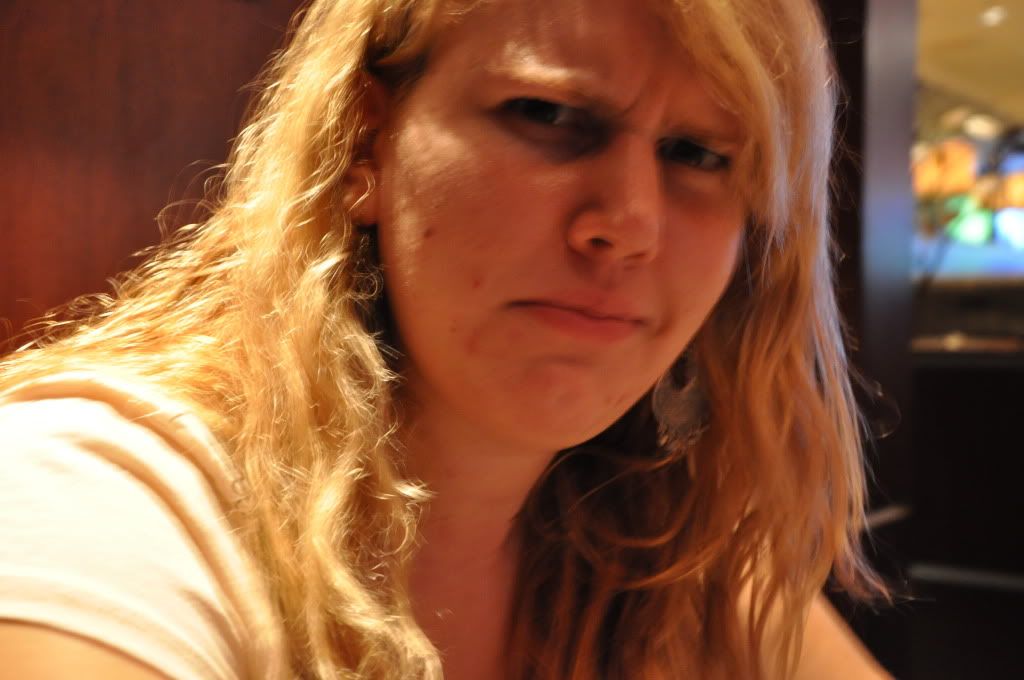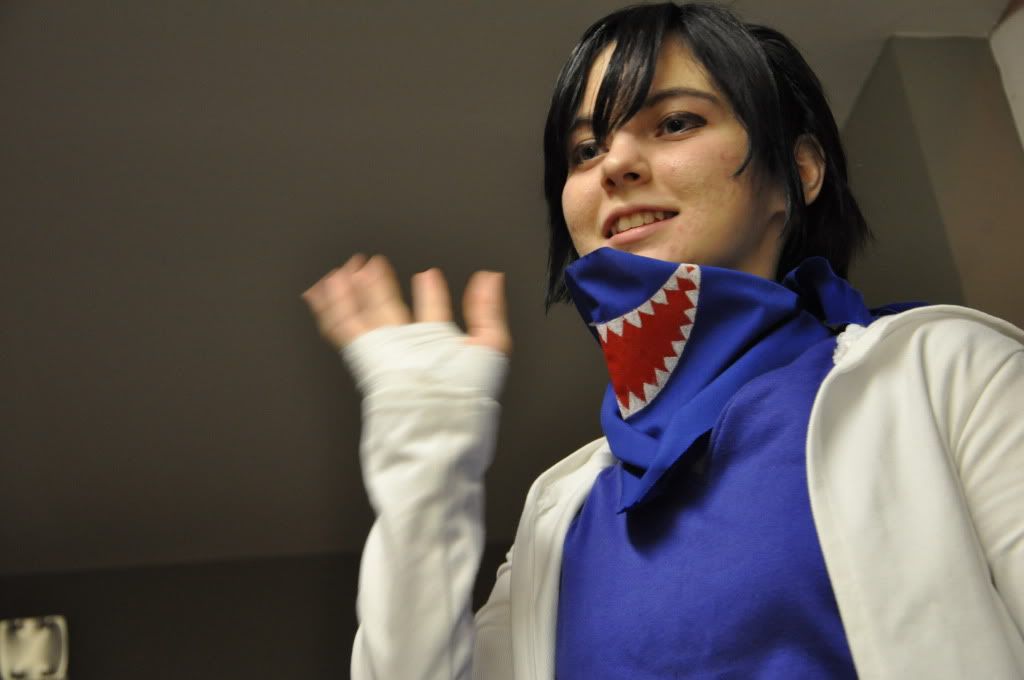 BACK TO SHOOT TIME.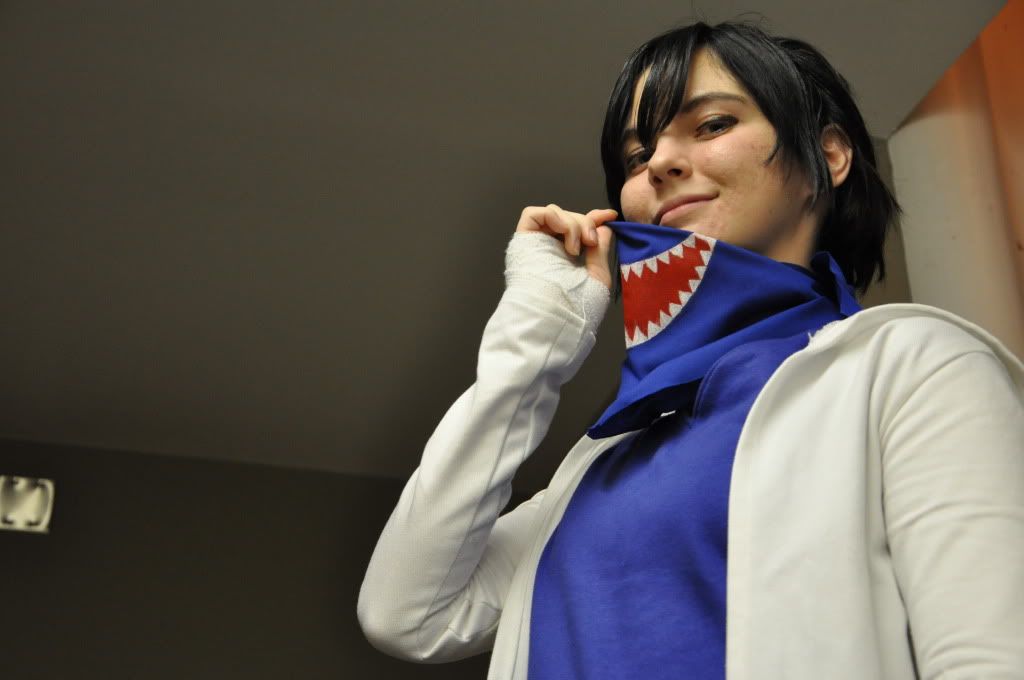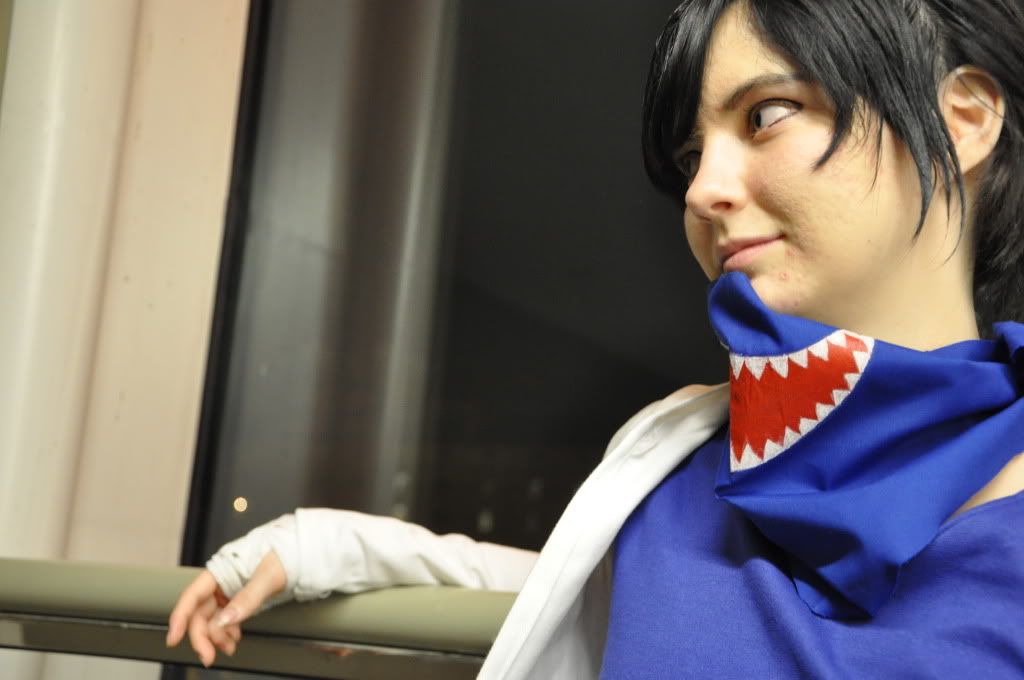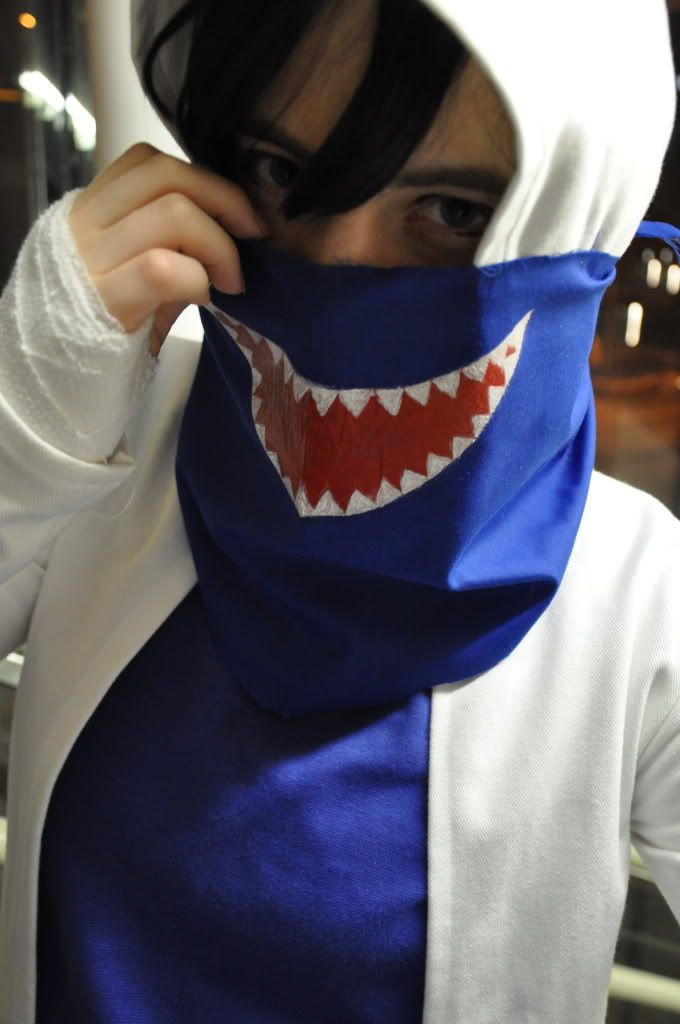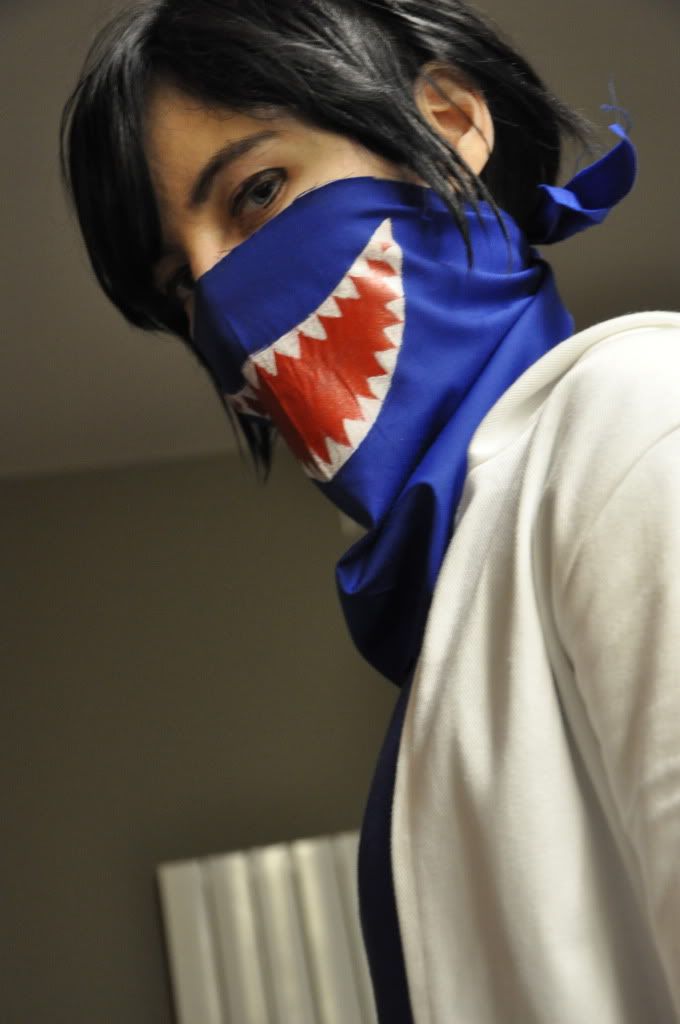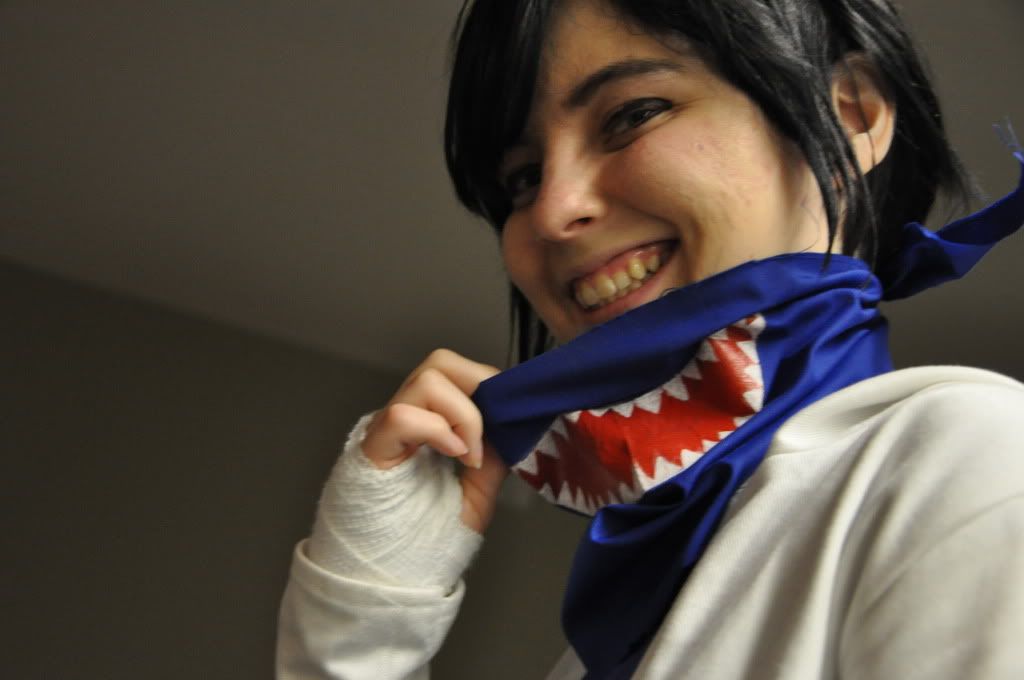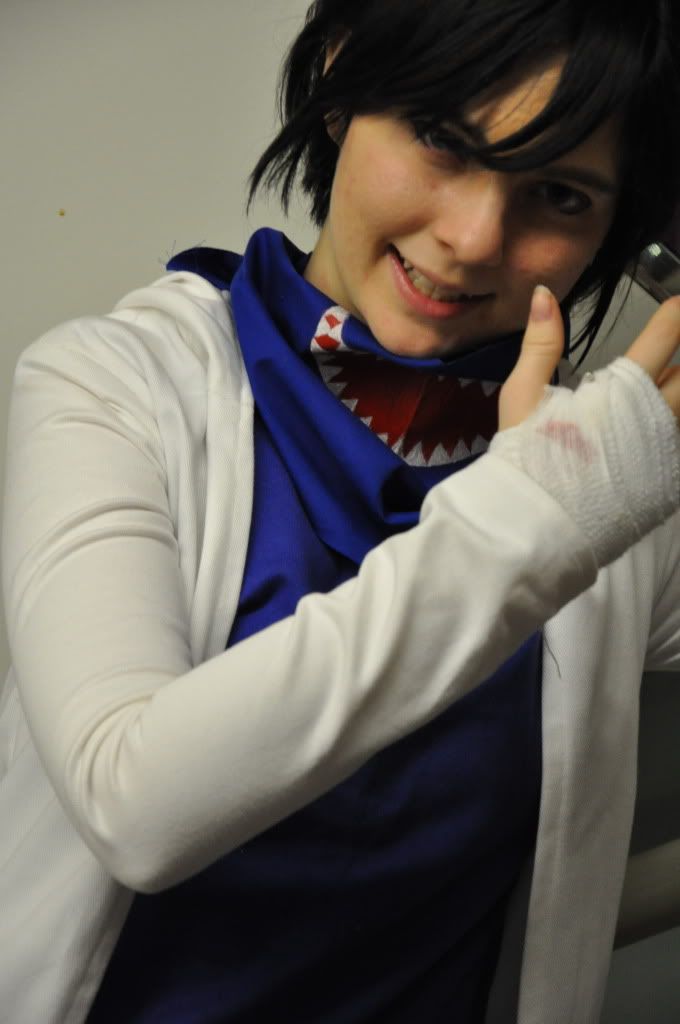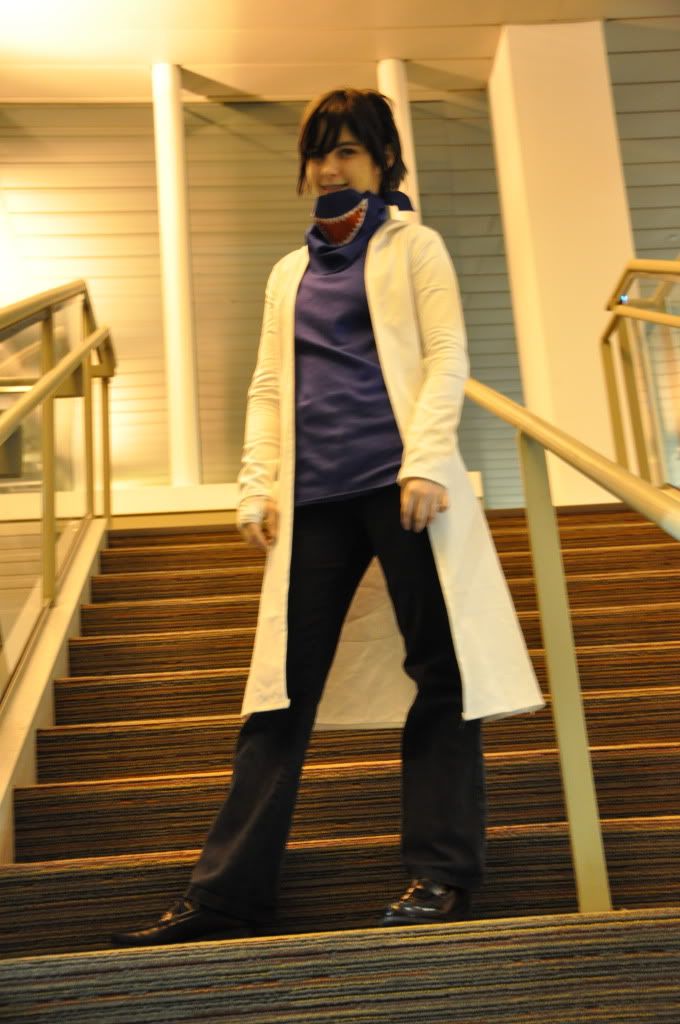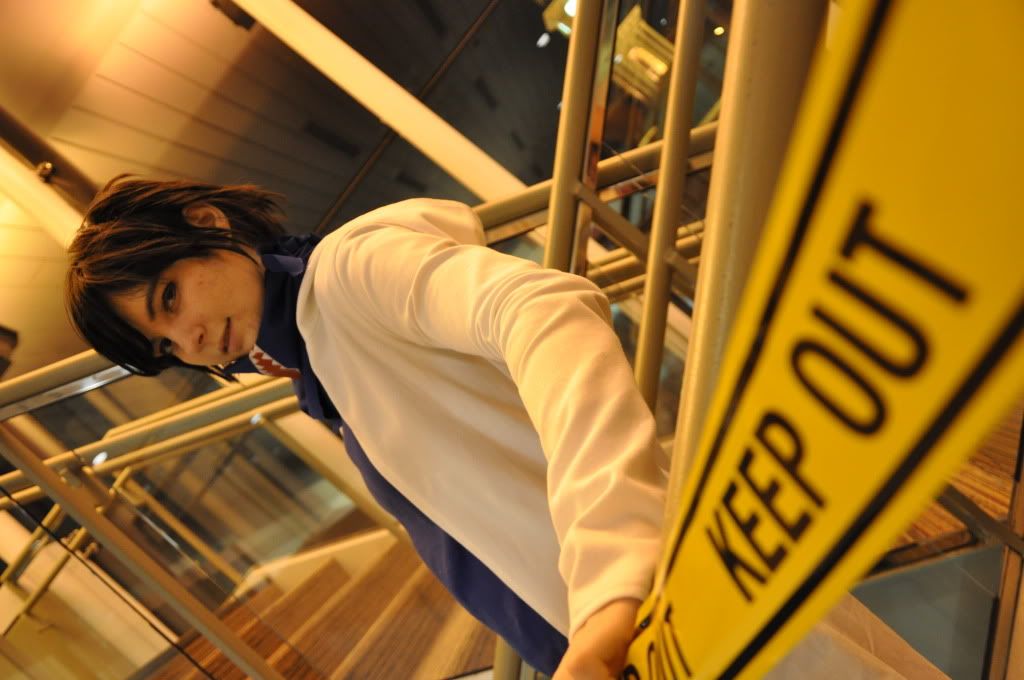 This is my favorite picture from the entire weekend, by the way.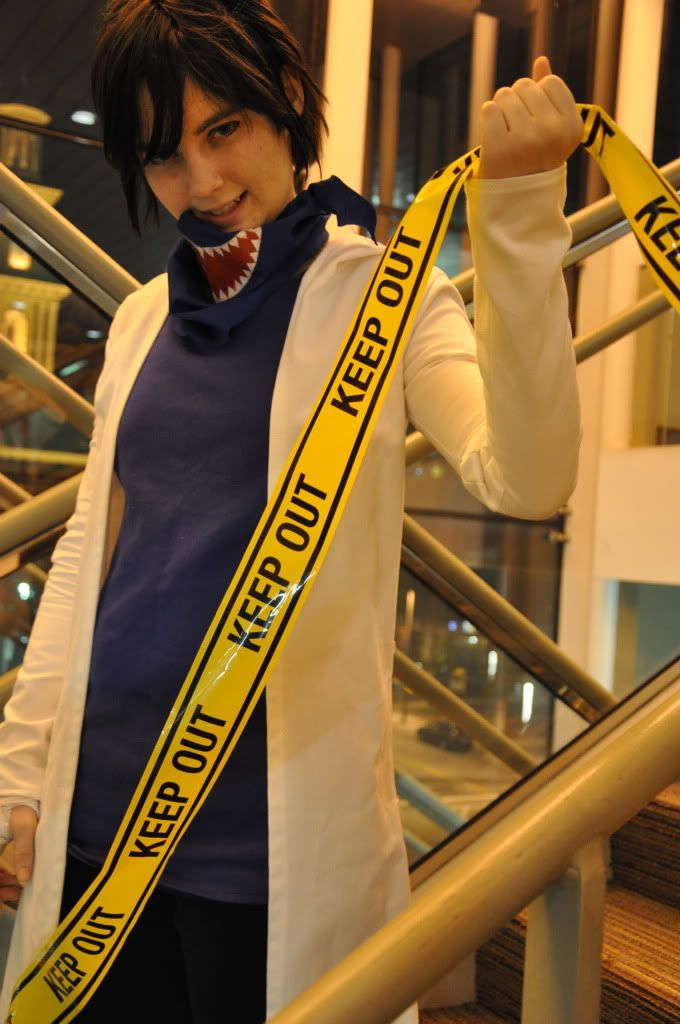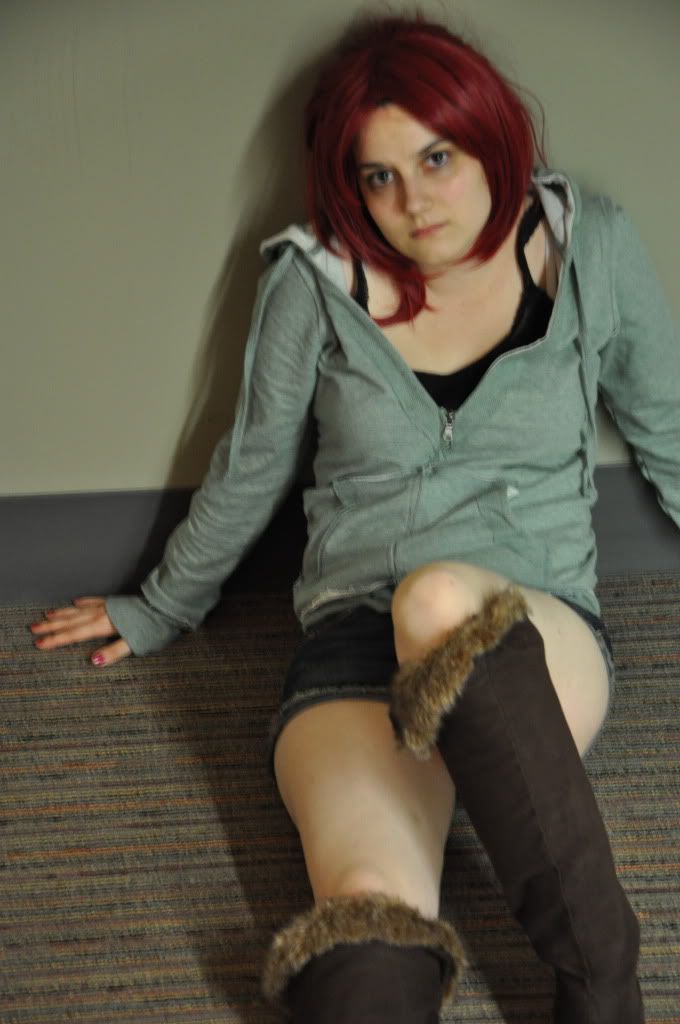 hi jess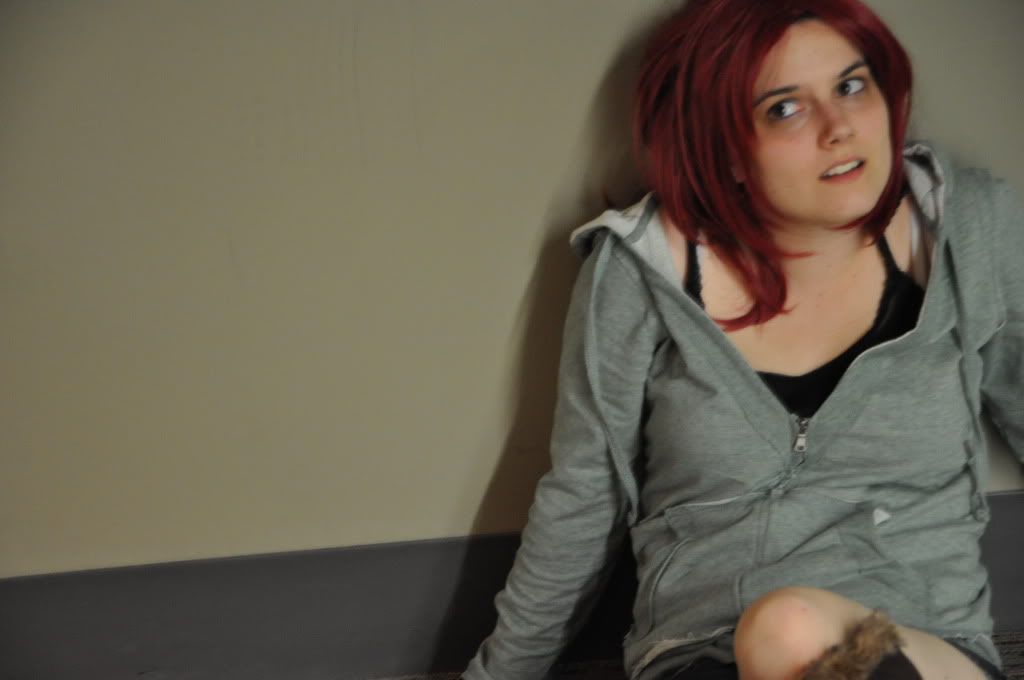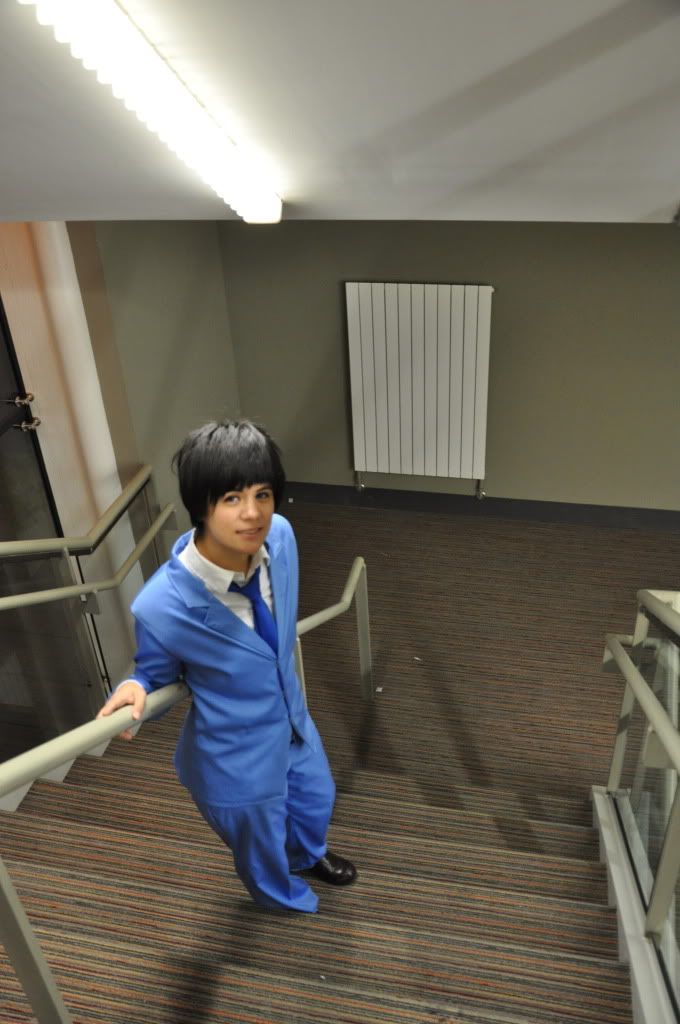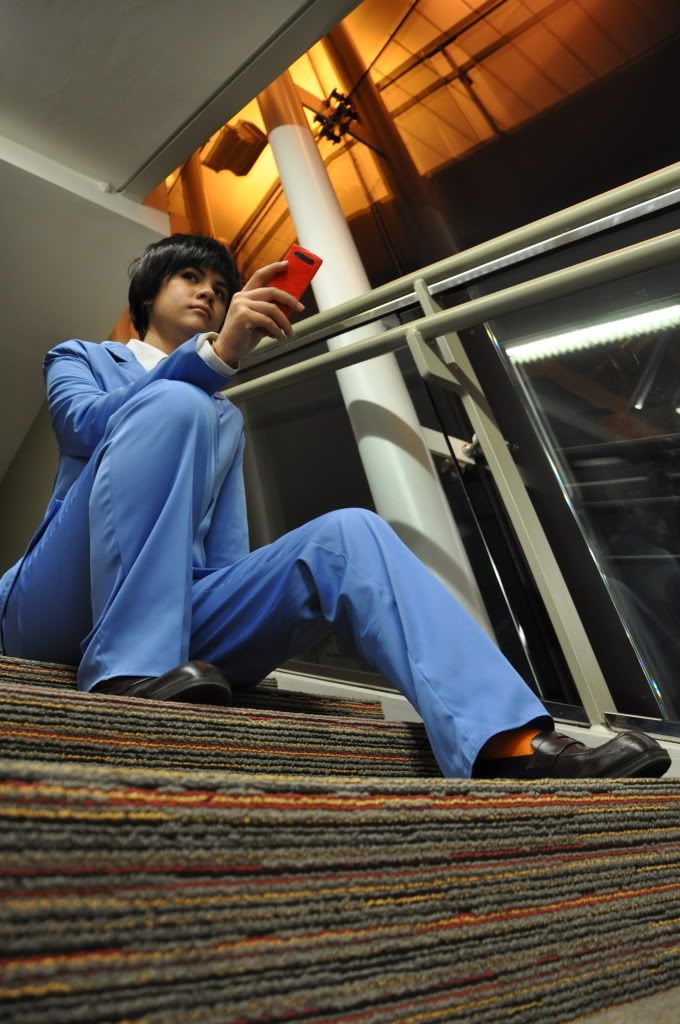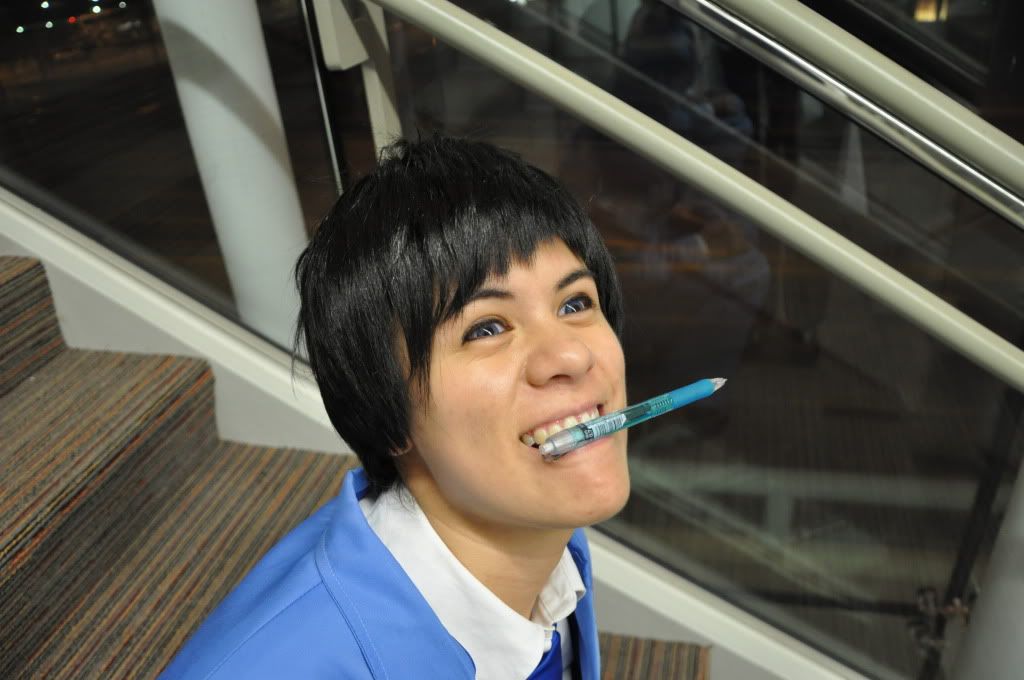 what are serious pictures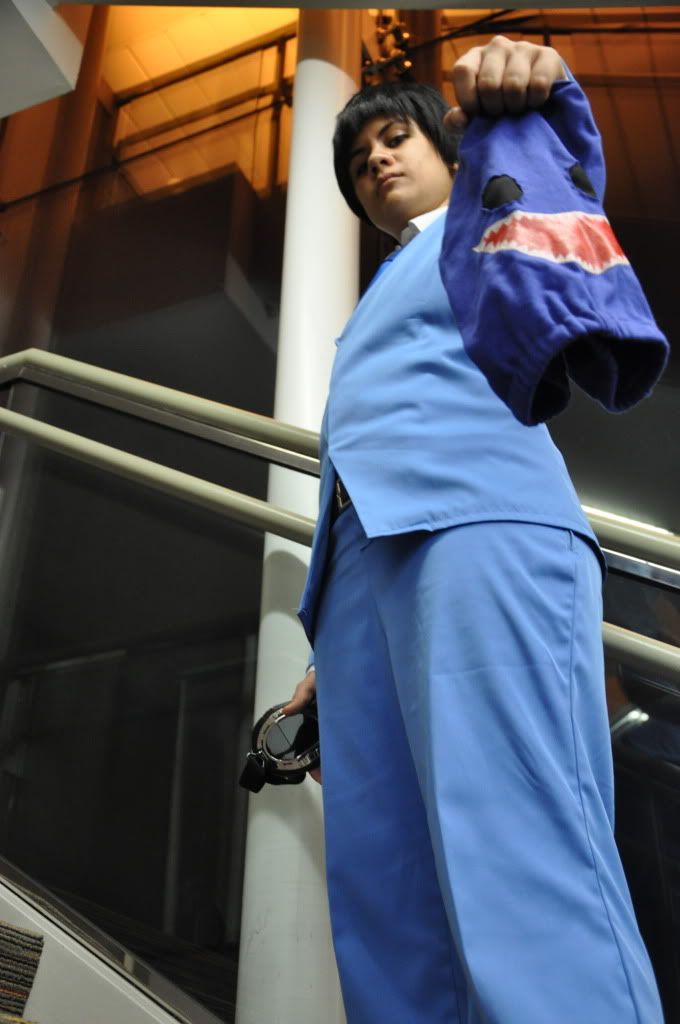 I look like an elf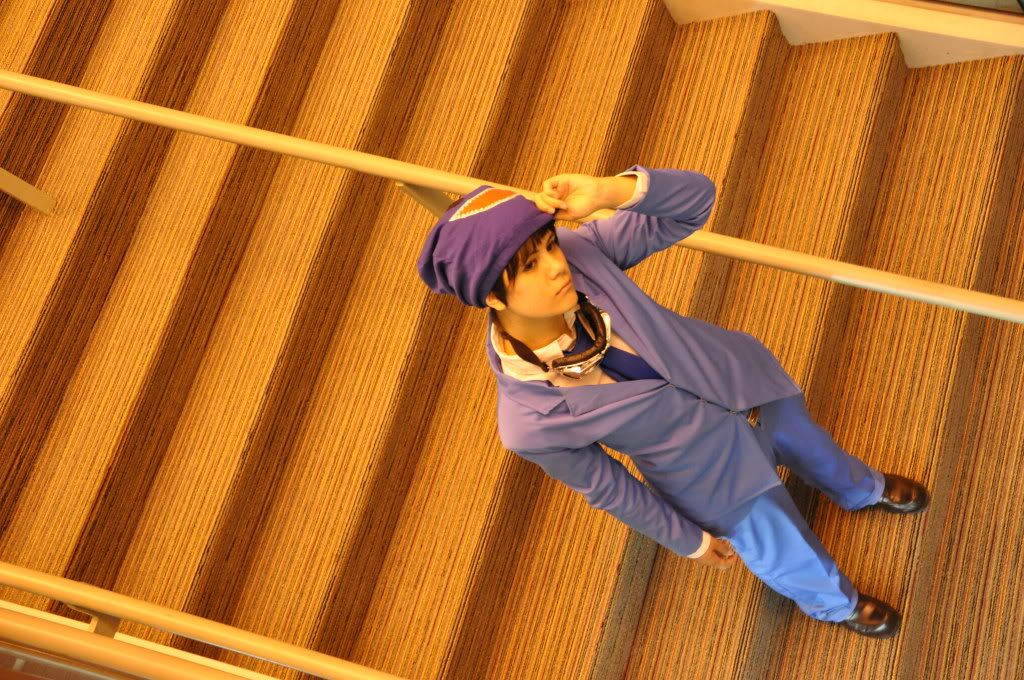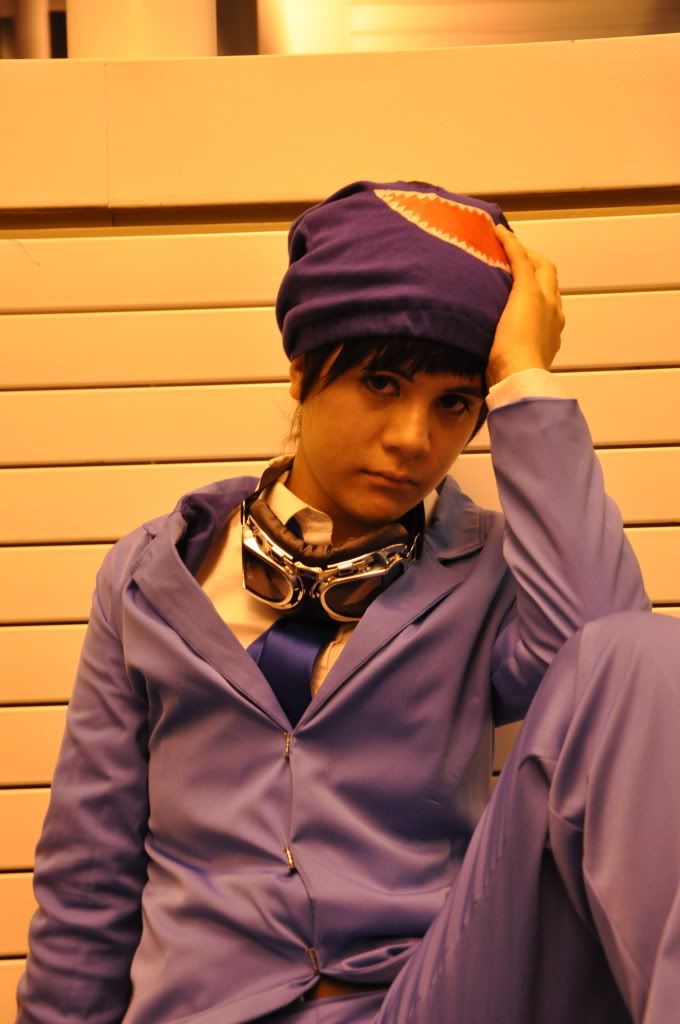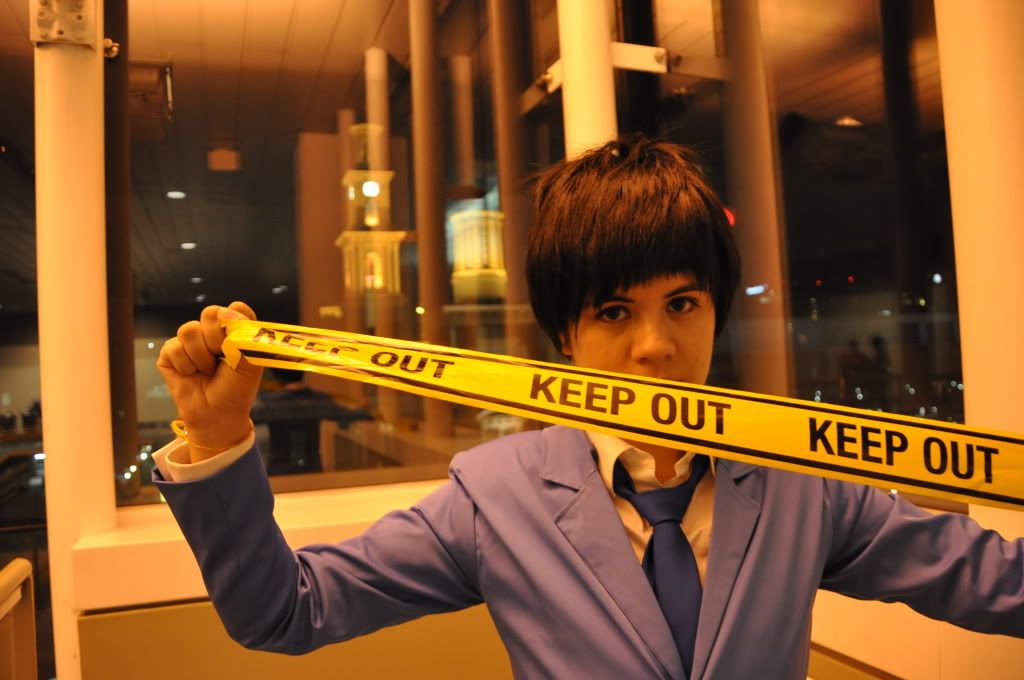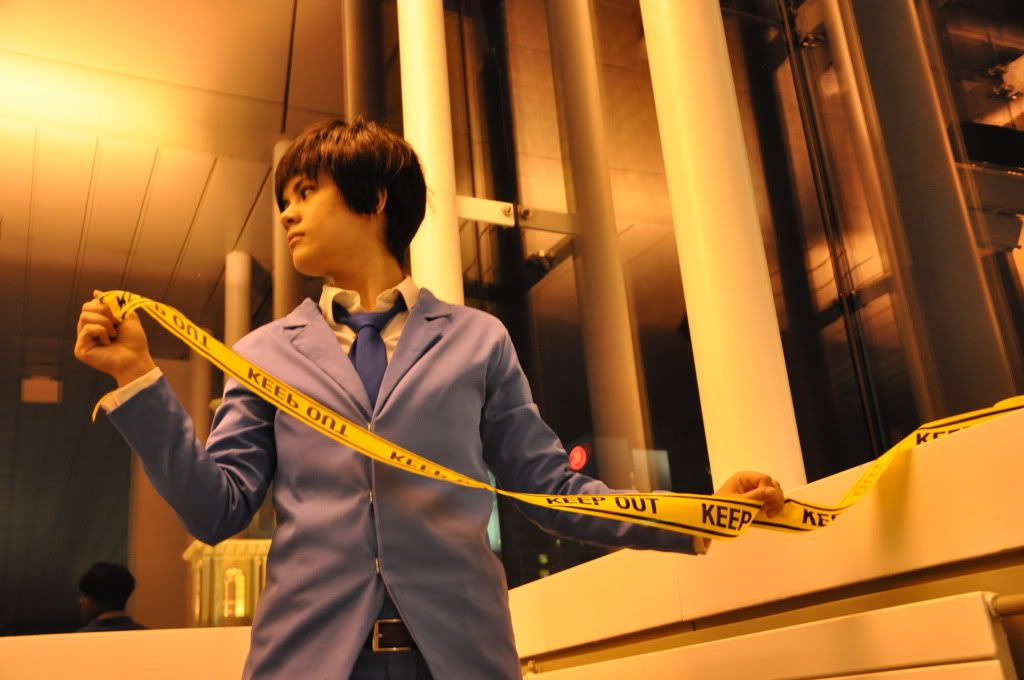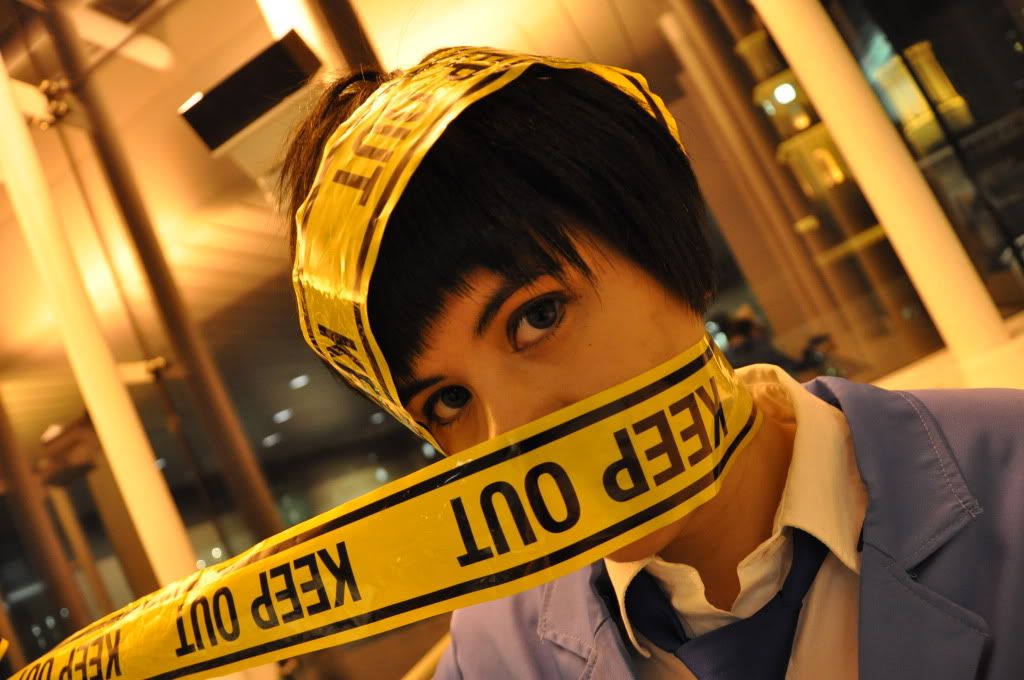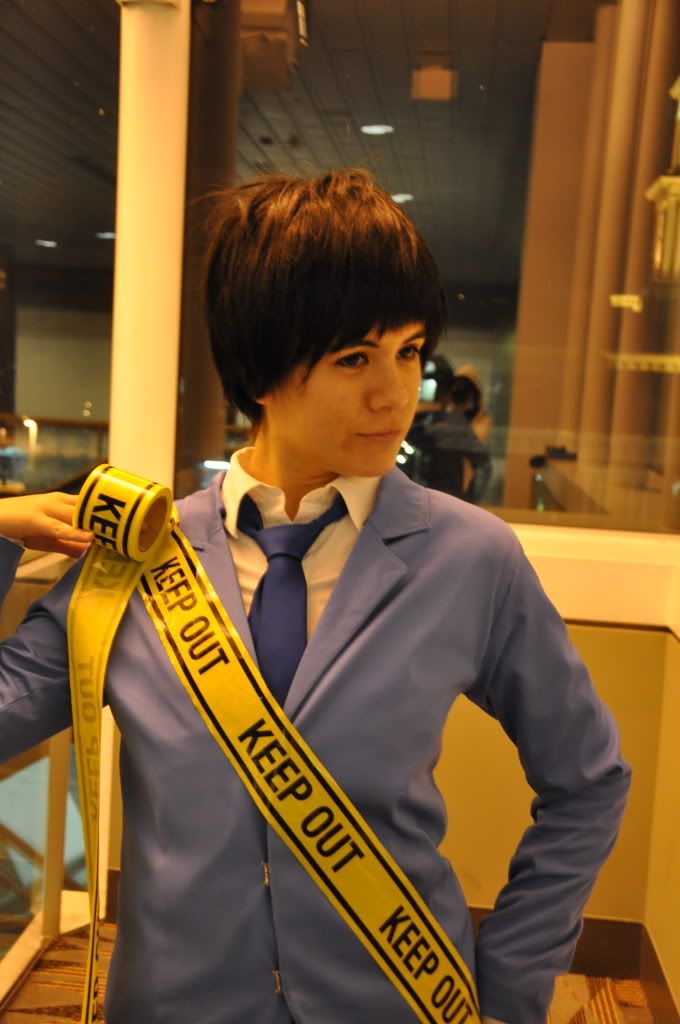 miss keep out 2011
SUNDAY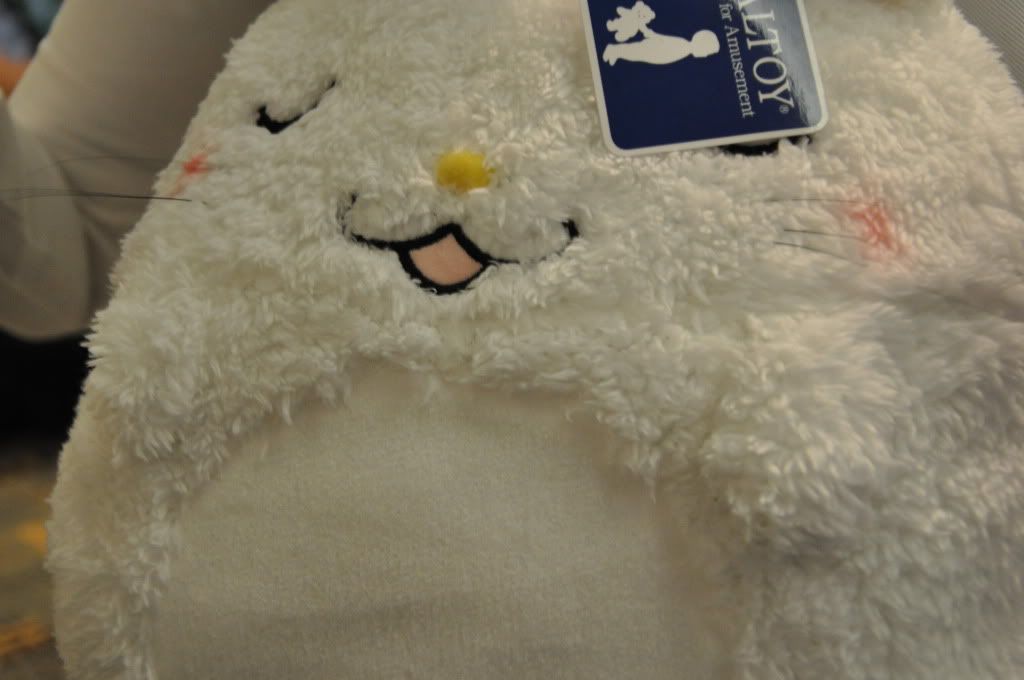 Say hello to Mr. Tibbles, name courtesy of Meowzy.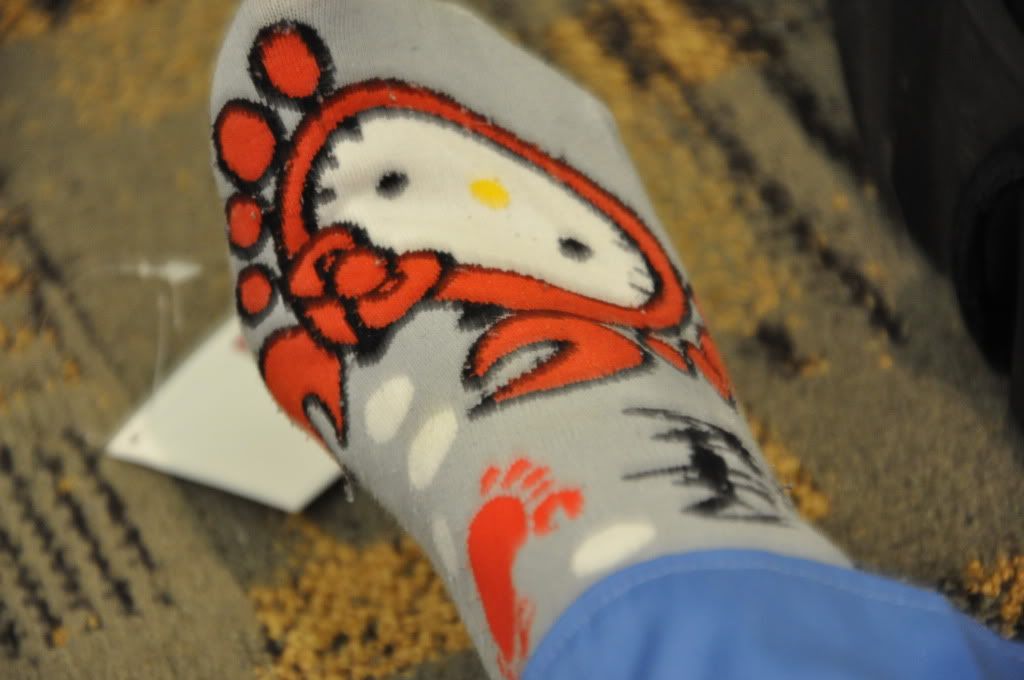 you're jealous of my socks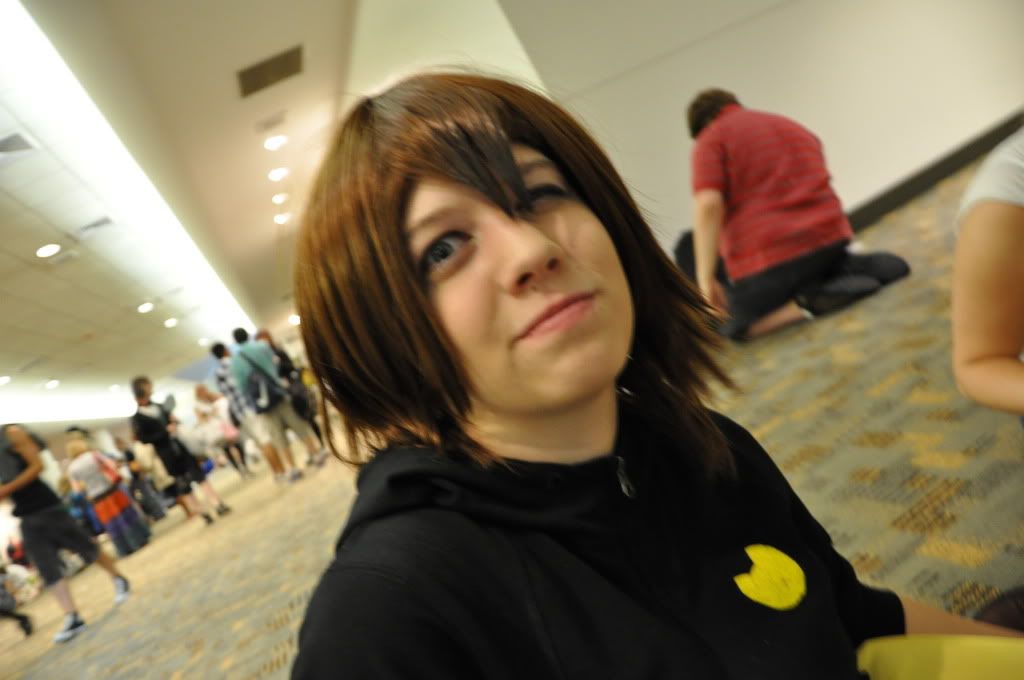 It is the gold mine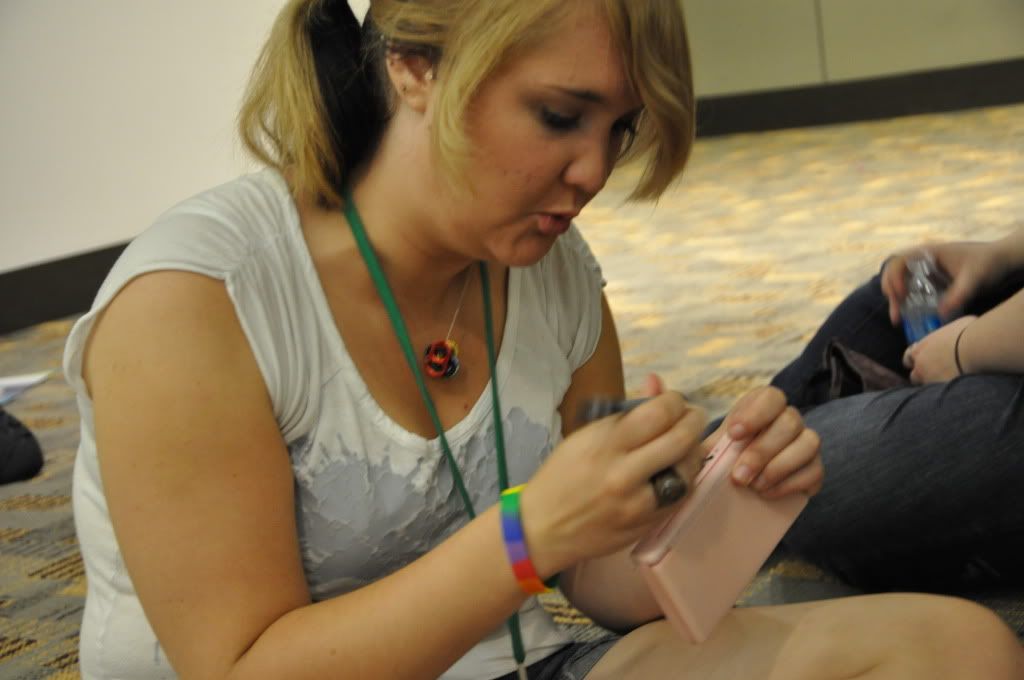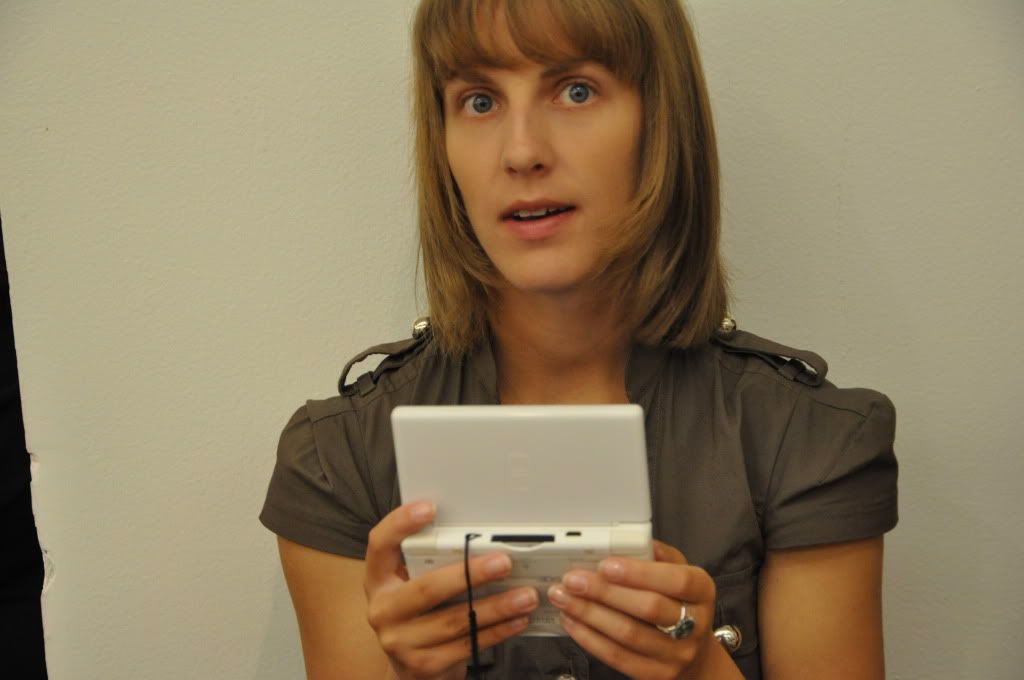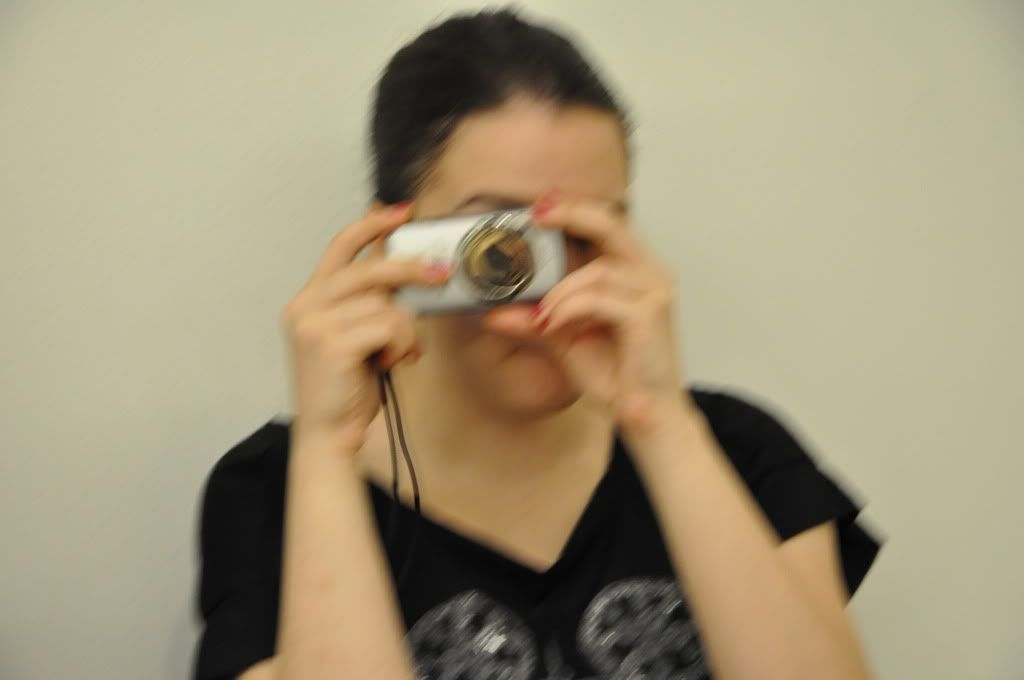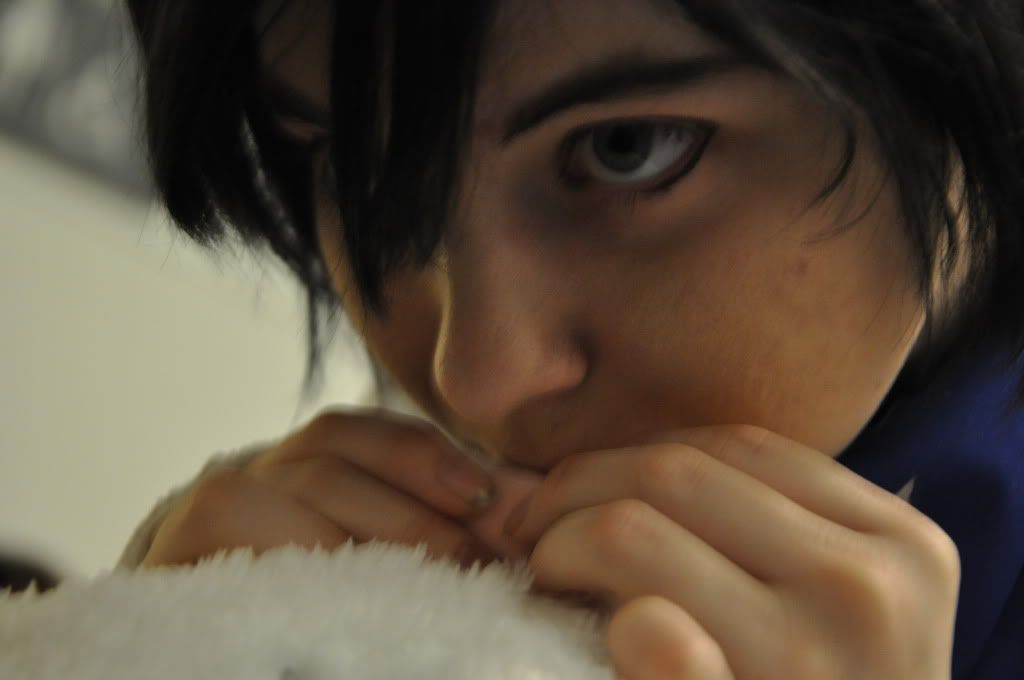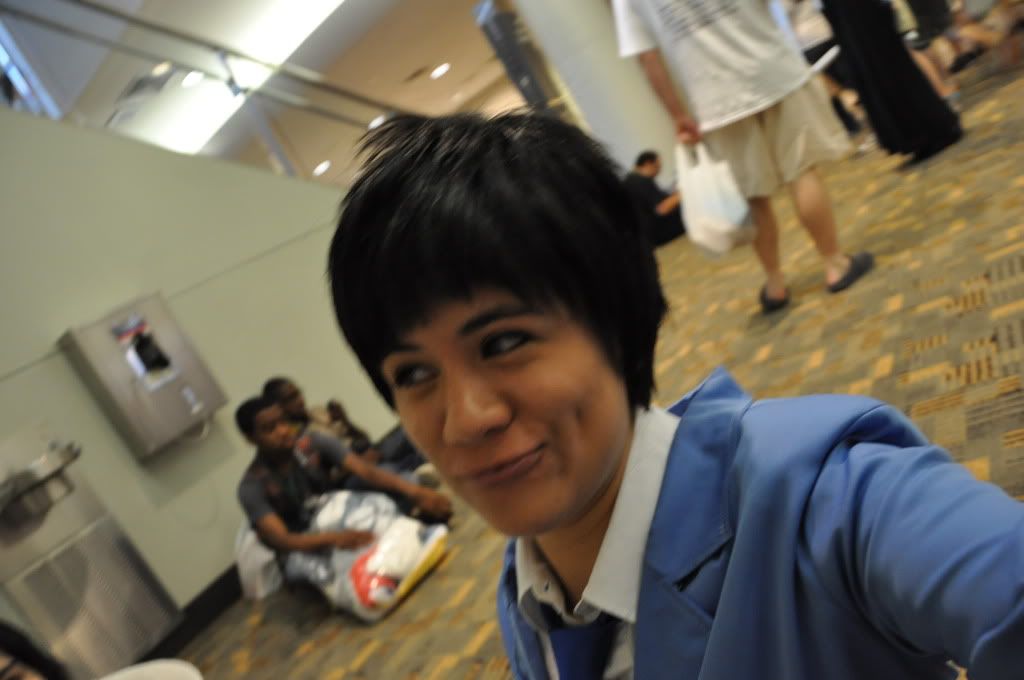 yay myspace pictures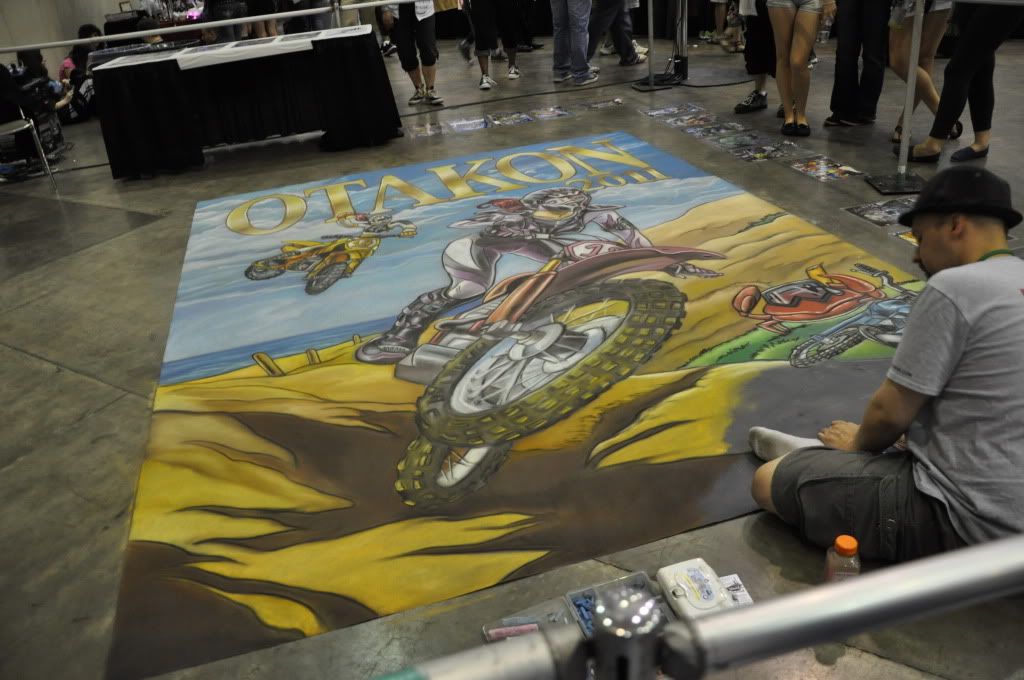 This was cool.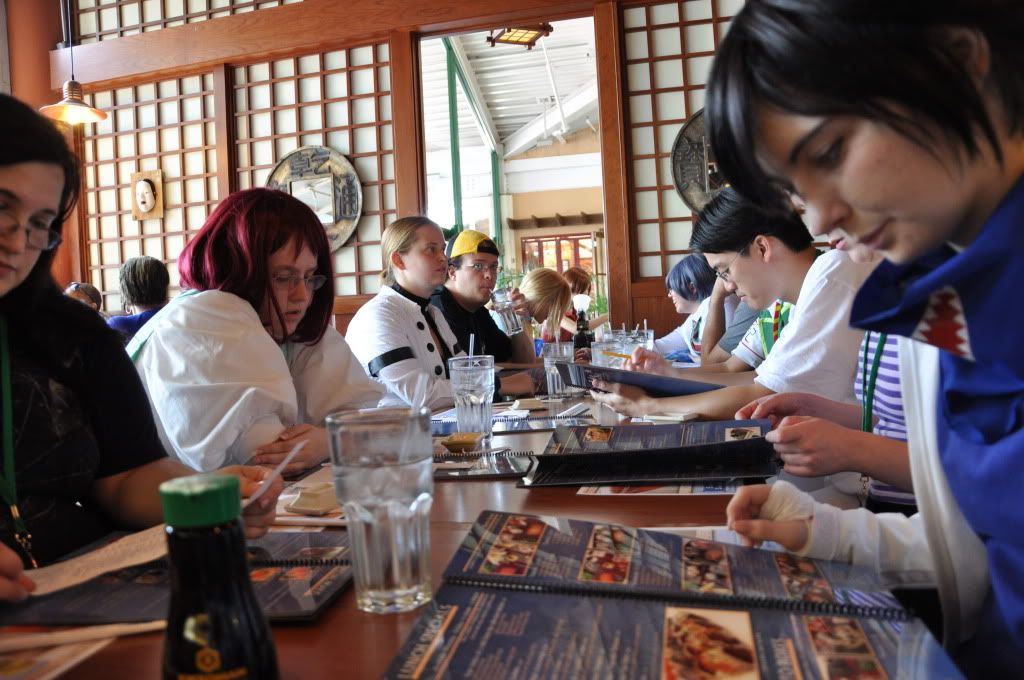 Lunch!!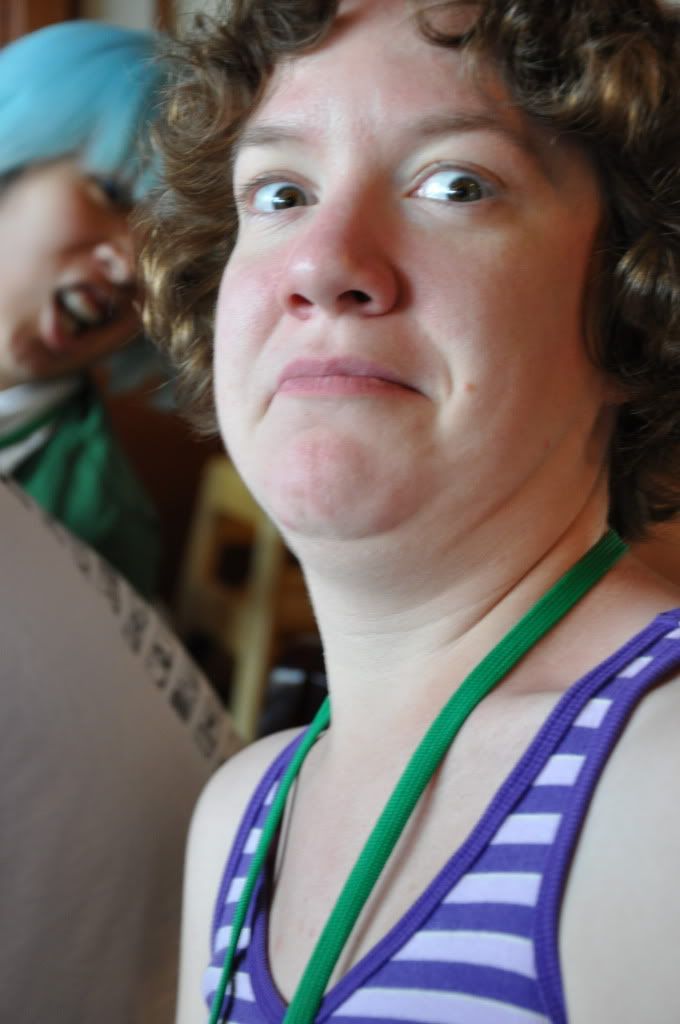 A+.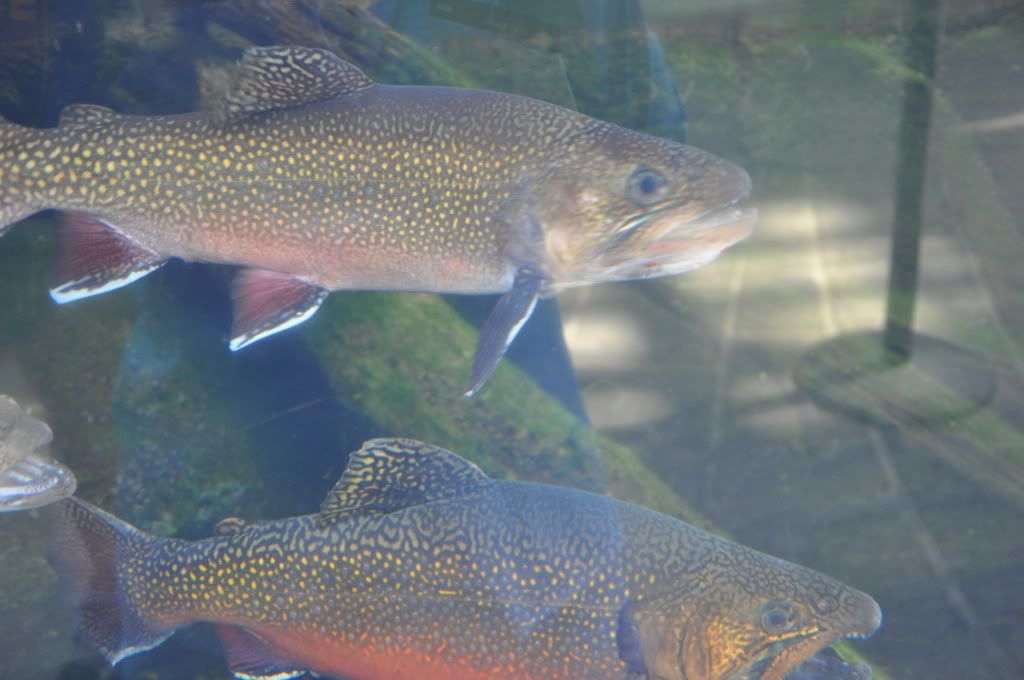 TIME FOR THE AQUARIUM.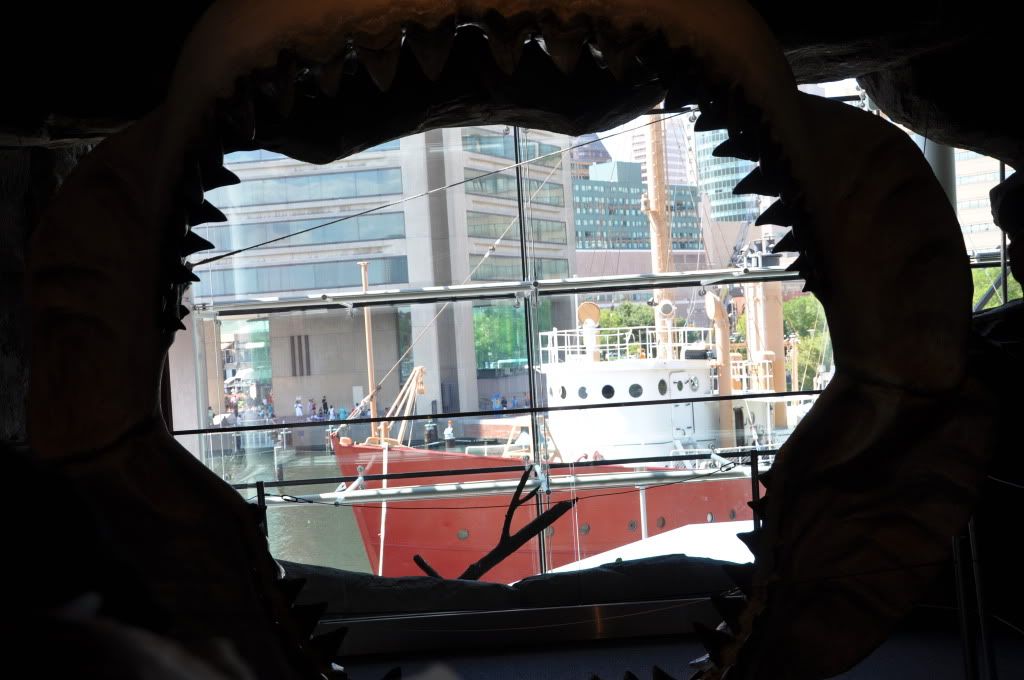 This is a shark mouth.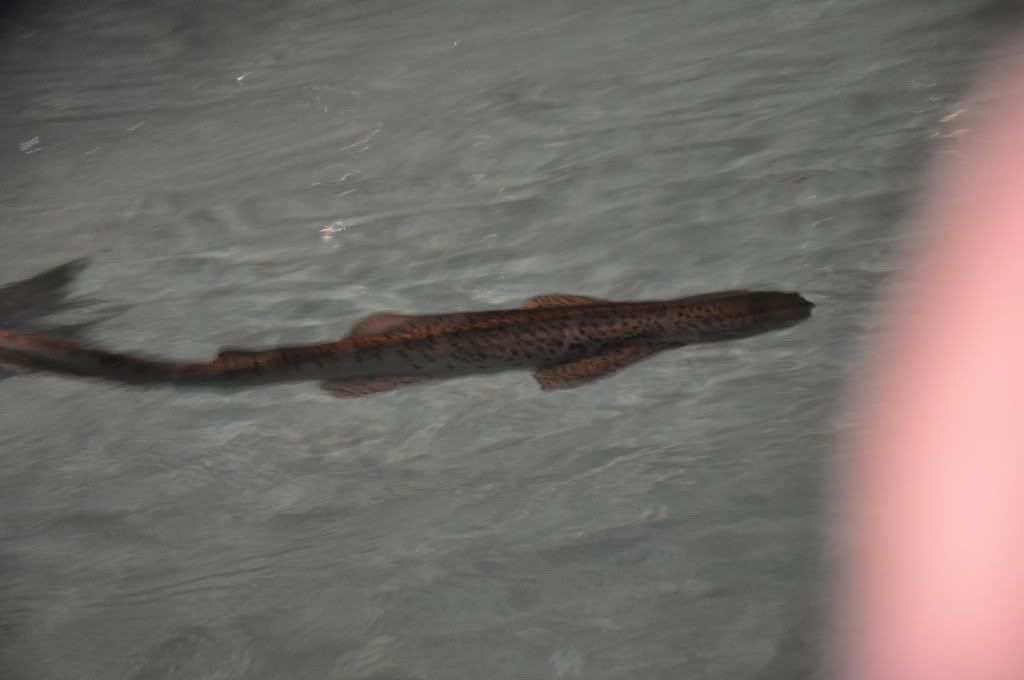 The cutest shark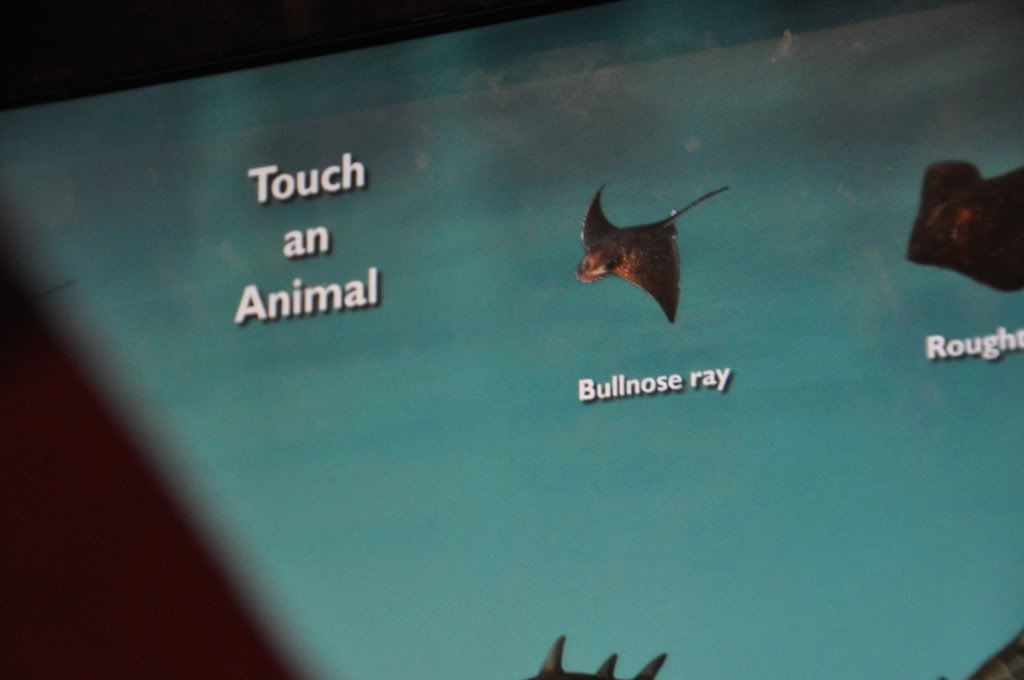 "touch an animal"...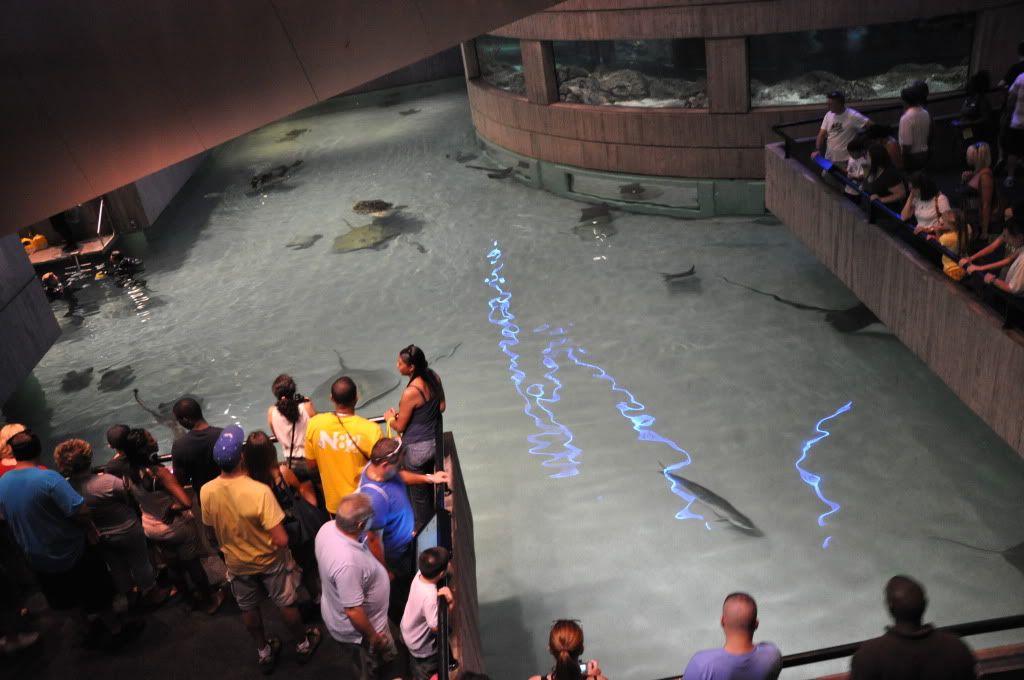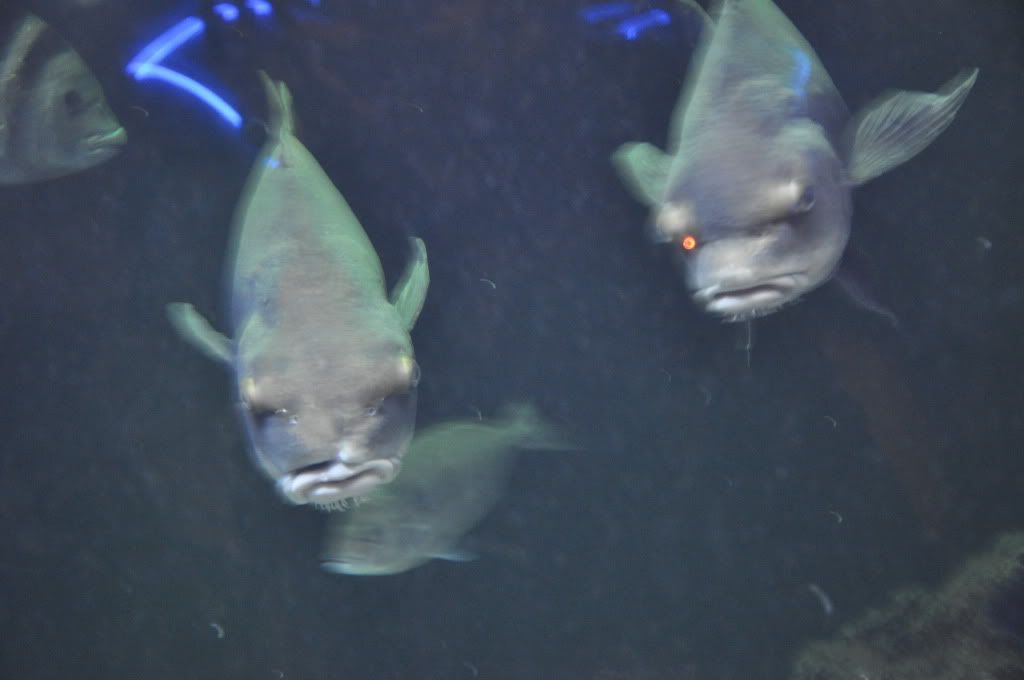 EVIL FISH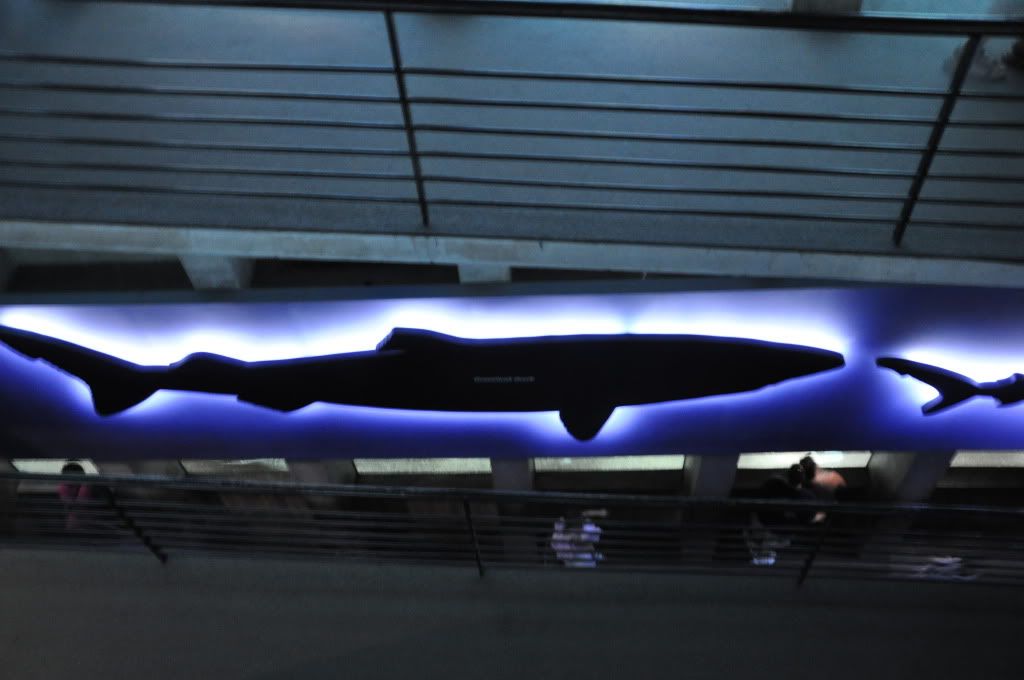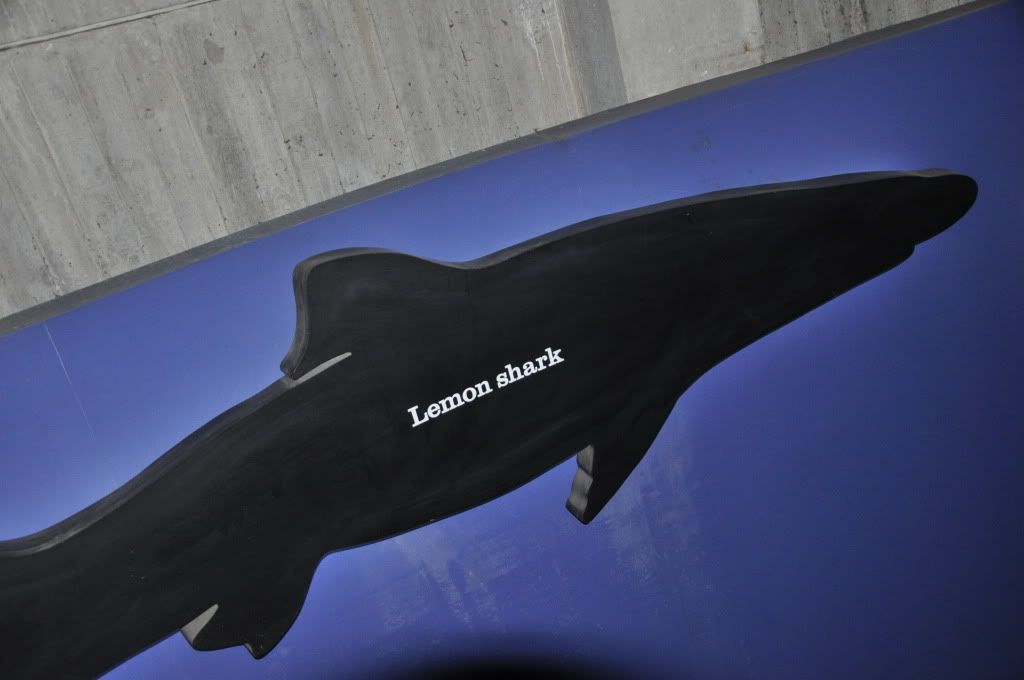 lemon shark haha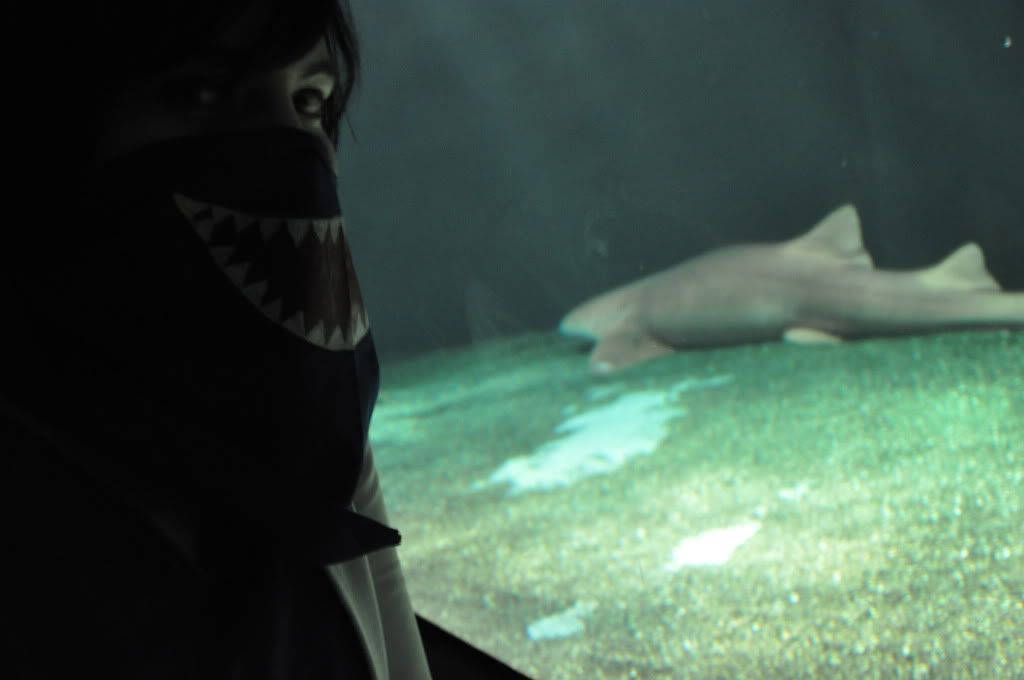 The real reason why we went.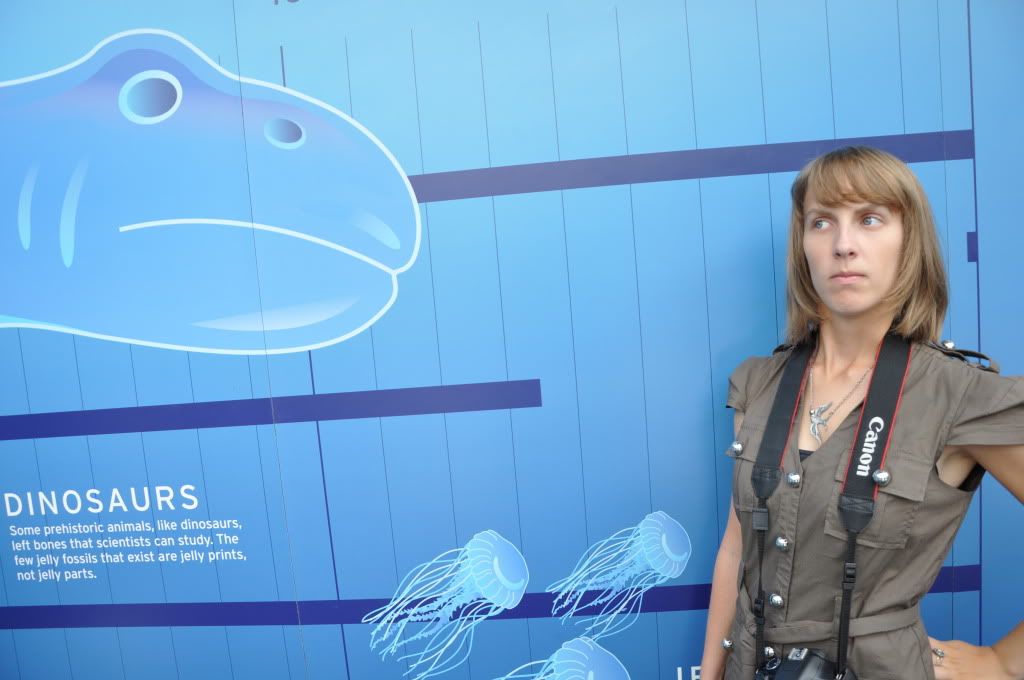 nicole is arguing with a dinosaur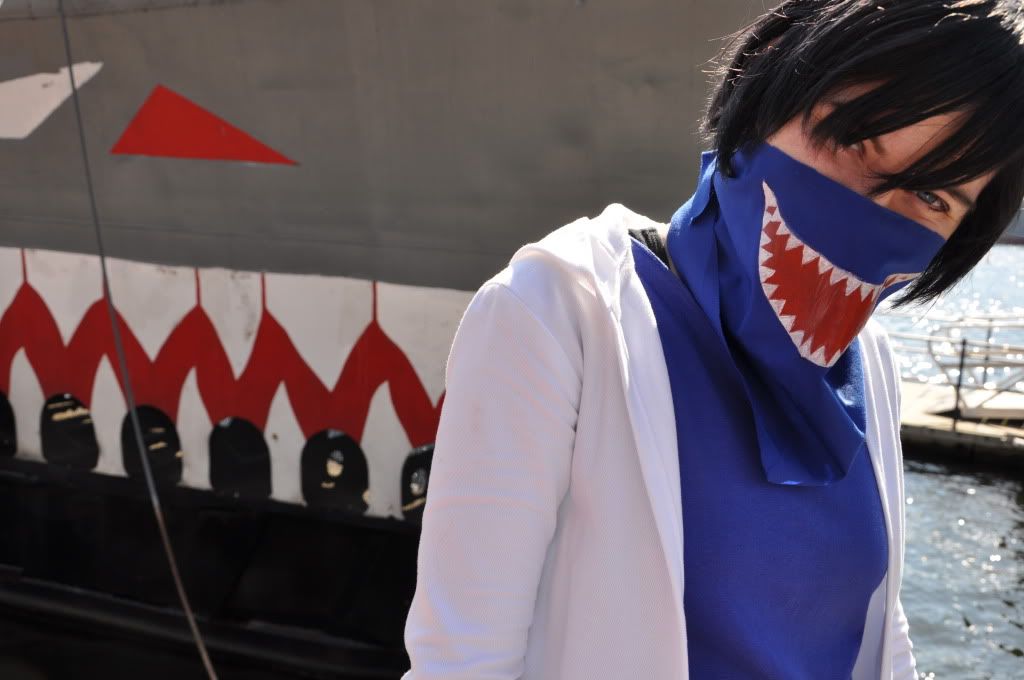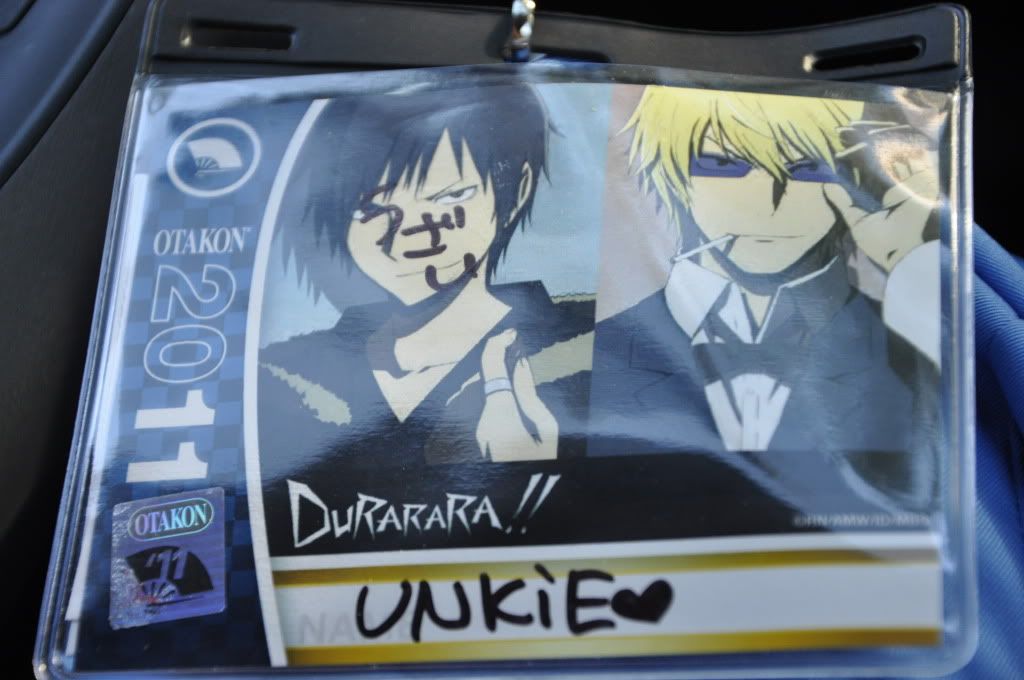 MY BADGE LOL i worte "uzai" on izaya's face because it's only fitting.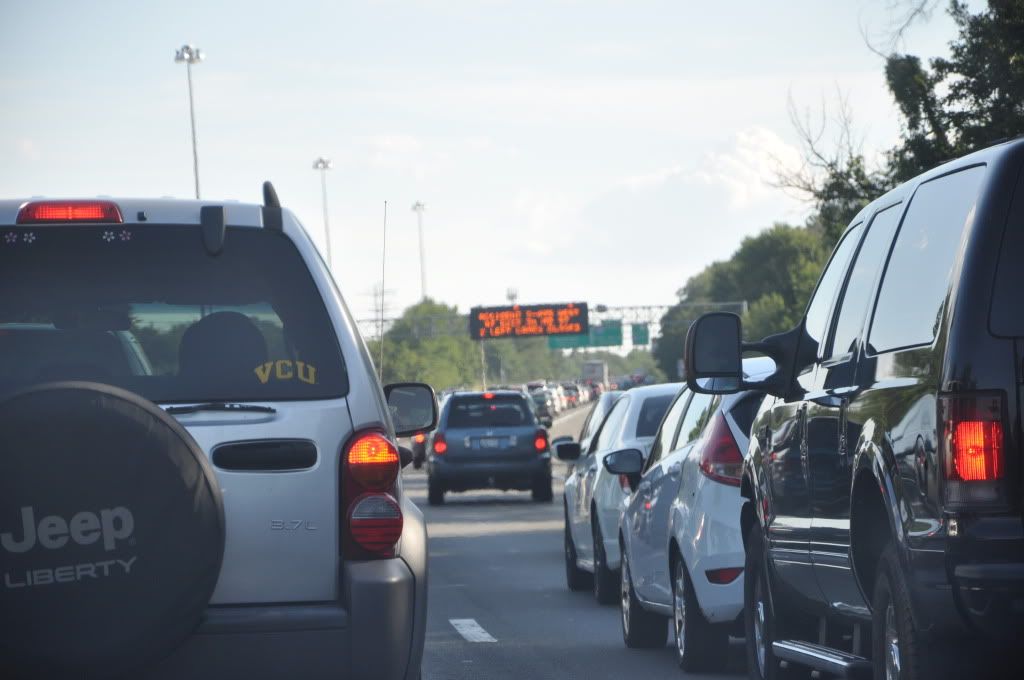 The traffic coming home :|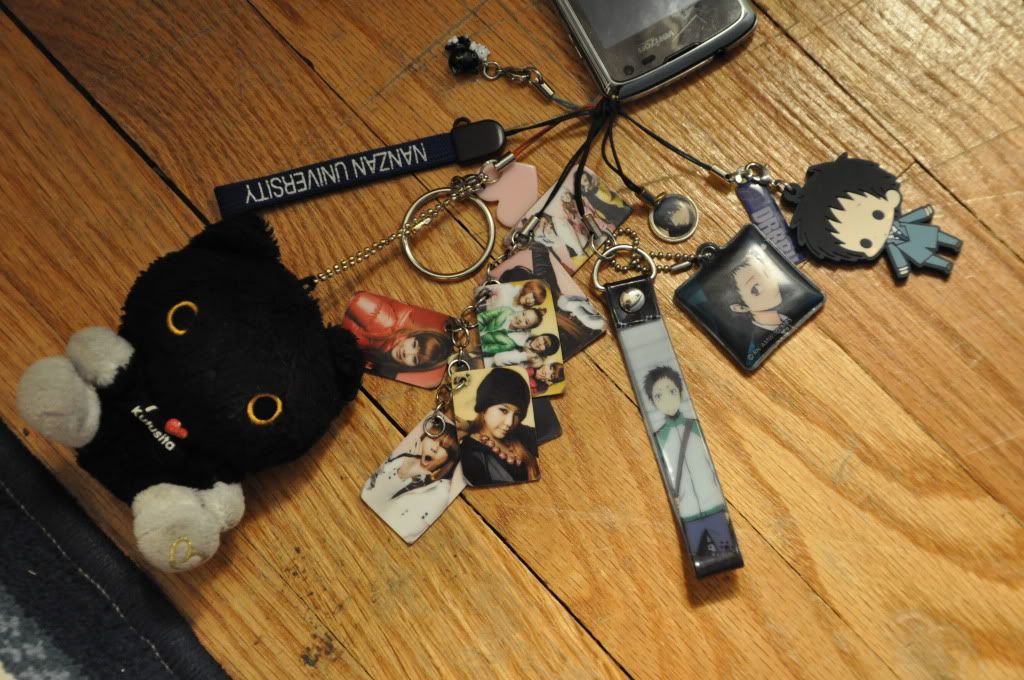 With the addition of a new phone strap (far right), my phone now houses 7 of them! Yay!
And that is all. I hope you all enjoyed this.
And I will be better at updating my journal regularly. I promise.
Current Mood:

bored